Political Fundraising Call Time: 5 Steps to Success
August 9, 2018 | NGP VAN
Call time is a staple of donor outreach for all campaigns, from school board campaigns to presidential races. With a little guidance, you can get everyone (including your candidate) on board and raise the money you need to fuel your operation.
There's a certain amount of anxiety that goes along with calling potential donors and asking for their support – and their money. By following these 5 steps, you can make a strong ask that deepens the engagement and support of your donors.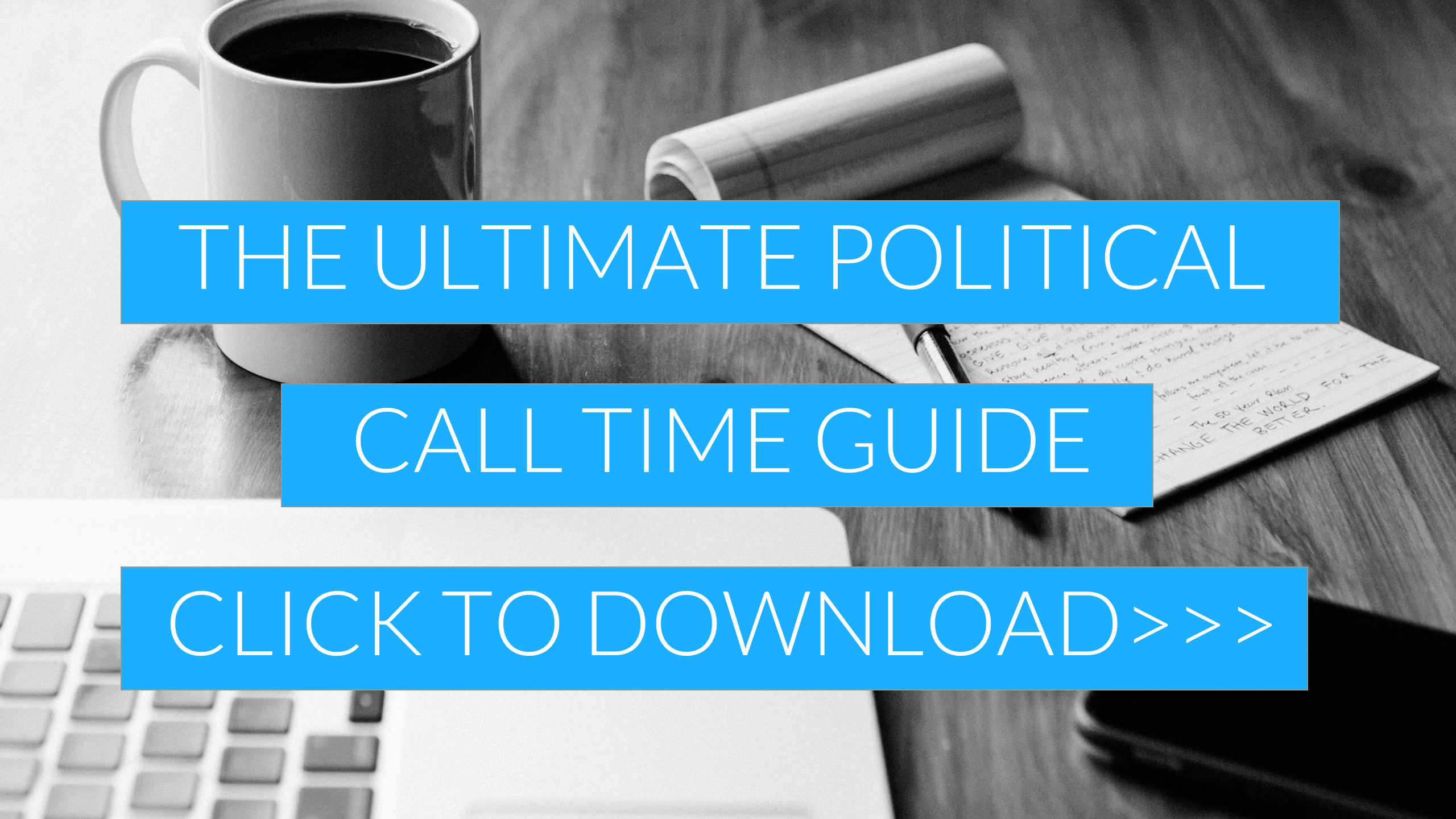 We asked our fundraising and development gurus to break down call time into five manageable steps to create the best call experience for your potential donor and raise some money for your campaign.
1. Introduce Your Candidate and Yourself
At the outset, it's important to (re)introduce your potential donor to your campaign. We like to start with a brief overview of your candidate's values, their commitment to the community, and their plans for the future.
If you're making the ask or setting up a call for the candidate, you may also want to talk a bit about yourself and why you've chosen to dedicate yourself to their campaign.
The right introduction will help personalize the call and generate buy-in from the prospect.
2. Learn a Little About Them
Each call should be a two-way conversation. The finance team should invest some time in donor research, especially for big asks. But the candidate can also ask a few questions to get a better sense of your donor, including:
How are they doing? (Donors are people, too.)
What issue areas is s/he most interested in?
How are they engaging as supporters this cycle?
Getting to know your prospects will help the campaign engage supporters more personally and make more appropriate asks.
3. Take a Deeper Dive
At this point, you've established a rapport with your donor and they're more likely to be receptive to hearing the details surrounding your campaign. Grab this opportunity and dive deeper into the great work you're planning to do — once gets your candidate elected!
Your goal here should be to clearly explain what your candidate plans to accomplish with the help of its supporters in the community. Make an effort to make sure that the values and plans you talk about are relevant to your donor's concerns.
4. Make the Ask
This step is often the most challenging, as it has a few moving parts. Here's how they break down:
It's important to reiterate that all of the goals and plans that you've discussed won't be possible without their support.
You should plainly state your fundraising goal (target amount, what you need it for, and/or deadline.)
Ask for a specific dollar amount that you feel is appropriate for this donor (based on your conversation, their donor history with your organization, etc.). Don't be afraid of asking for a higher amount to start with, you can make a secondary ask for a lower amount if they signal that your request is too much.
When you build upon each step of this process, the ask will be natural, your donor will feel more connected to your candidate and more invested in the success of your campaign.
5. Say Thank You
The last and most important step is follow up with the supporter to say thank you. The finance team can handle this with a call, thank you note, or email. In my experience, a thoughtful, handwritten thank you note to a major donor will bring in an additional gift about 20% of the time.
Even when a donation wasn't made, the finance team should follow-up to thank the supporter for their time and include a secondary ask, like attending an event or volunteering. This builds the relationship with the supporter and demonstrates that you value all of the ways that they can contribute.
Following-up is crucial because each time you engage with constituents is an opportunity to cultivate their relationship with your candidate.
A solid follow-up sets you up to successfully re-engage the supporter with another fundraising, volunteering, or voting ask.
---
Call time is at the heart of every campaign's finance plan. With these 5 tips and the deep-dive in our call time guide, you'll be a virtual phone-phenomenon, giving your campaign a real financial boost. If your candidate is struggling to pick up the phone (the struggle is real), download our call time guide below and check out our note (a.k.a. pep-talk) for candidates!