[Guide] Creating Video for Political Campaigns
August 24, 2018 | NGP VAN
Whether you're running for office or building a movement, video is an indispensable storytelling tool. By appealing to a wide range of our senses, videos capture our attention and activate our emotions, unlike any other medium. With more Americans getting their news through social media, video content provides an opportunity to grow your audience and make your story heard.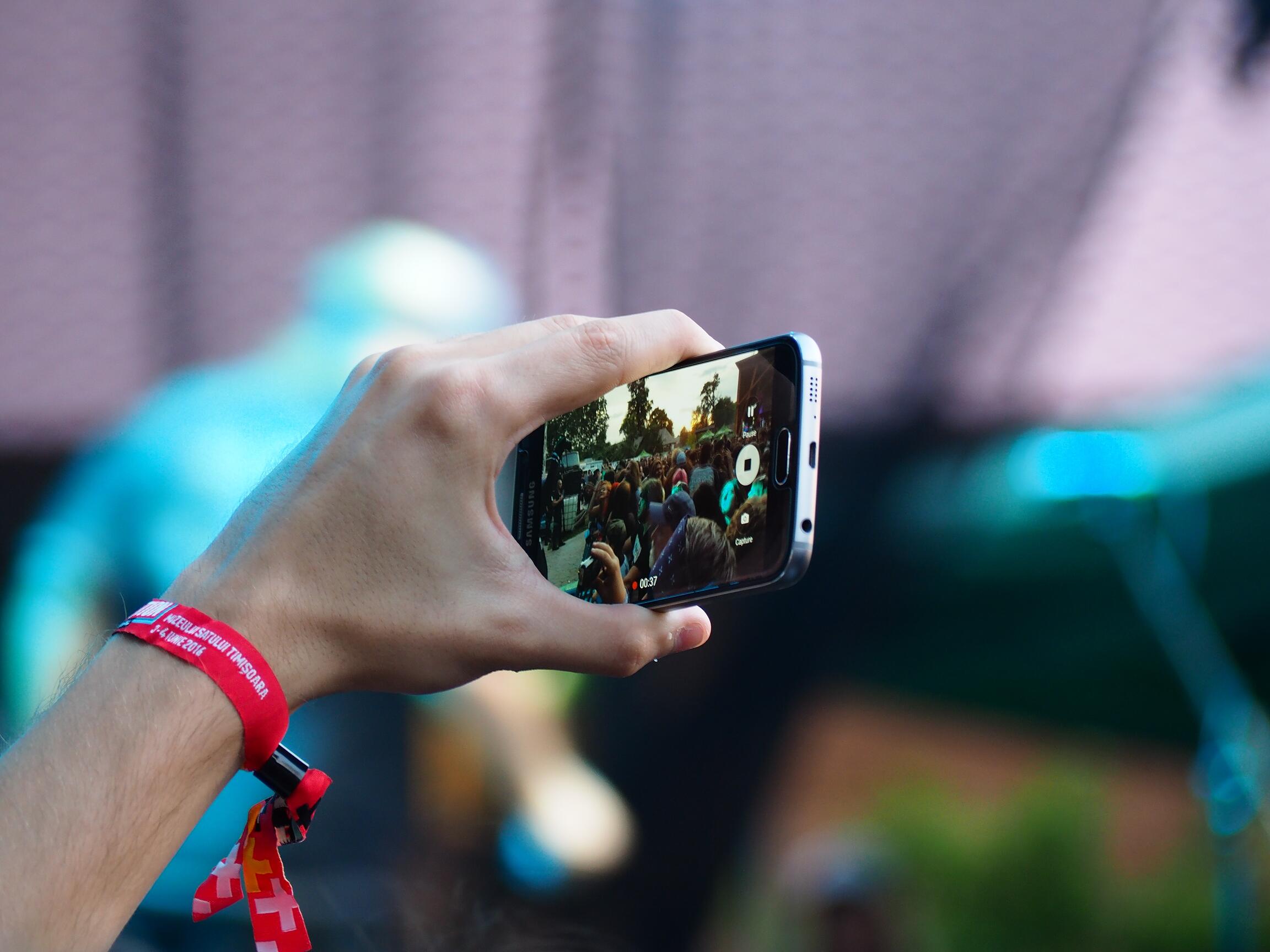 Two-thirds of Americans get at least some of their news on social media and those platforms prioritize video content because it commands attention. The original DIY video platform, YouTube, is now the world's second largest social network and search engine. Creating a video with social media in mind (while also growing your social media audience organically) is a great way to grow your base and reach more supporters.
Fortunately, campaigns of all sizes can afford to incorporate video into their digital and communications operations. As smartphones have become more sophisticated, video production has become accessible. We chatted with progressive digital strategist Yash Mori for insights on creating video for campaigns and social movements.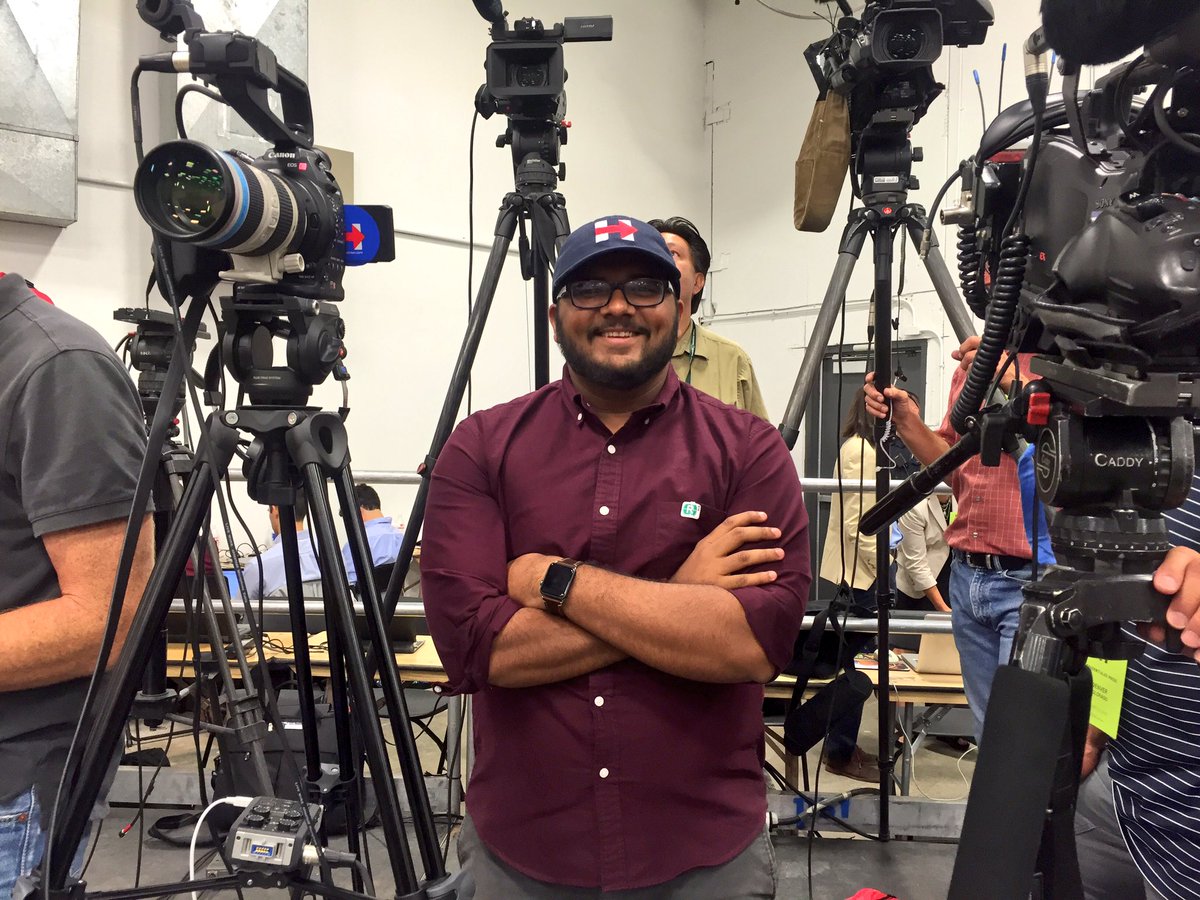 Yash has worked for a diverse slate of progressive campaigns and movements, including Hillary for America, United We Dream, the ACLU, and 350.org. We shared Yash's invaluable insights on digital storytelling and we couldn't resist sharing his advice on creating persuasive political videos. The highlights of our interview are below:
Why is video such an important component of a campaign's digital strategy?
Video has a special place in the digital world. It's very dynamic and it allows you to tell your story however you want to. Fortunately, creating video has become more accessible over the years. Now, anybody can do it. You don't even have to go to a store to buy a camera, you can just shoot film on your phone. You're able to essentially have a live studio in your house. The accessibility of video is what makes it so valuable.
How can small campaigns and organizations start to incorporate video into their work?
One of the reasons why I learned to do photo and video was because media outlets weren't showing up to the actions that I was organizing. So, I went to YouTube and learned how to record and edit a video, so that I could distribute it to the local media outlets in North Carolina. We had to tell our own story to make sure that we were being heard.
So that being said, a lot of these smaller campaigns won't have distribution channels from local outlets. And so, social media becomes their distribution channel. That's how they communicate with their voters and their constituents. When they're thinking about launching a new campaign, digital needs to be at the table from the very beginning.
How do you get started on a new project?
At the very beginning of my digital storytelling career, I didn't spend a lot of time on the pre-production. I relied on the organization or the client to just know what they wanted. Now I go through an entire process, even with the client, to come up with a vision together of what the video or the digital campaign will look like. I'm very happy that this is part of my workflow now.
I also take the time to come up with a Plan B, C, and D for the day of filming. I don't trust technology to work when I need it to. I come prepared.
I noticed that in your videos, music helps progress the storytelling. How do you think about sound when you're creating a video?
Sound inspires me. If I find a track or some song, I'll base a project off of that song. Sometimes it works the other way around. I'll be inspired by something visual and then I find the music for it.
A lot of the musical elements I include have tried to inform real-life elements. Drum beats can mimic heartbeats. Music can build emotion and can really help uplift the stories that we're telling.
Aside from music, the quality of your audio is really key. A documentarian once told me that people see with their ears. It's okay for the footage to be blurry or black and white, as long as the audio quality is great. If people can hear the ad properly, they'll be more likely to stick around instead of clicking away.
What makes a video compelling?
Compelling videos center people. People want to see other human faces. I sat through a really interesting Google presentation a few weeks ago. They looked at a gum commercial or something and tested how people reacted if they showed a person's face in the first 10 seconds vs. how people reacted if they showed the gum in the first 10 seconds.
They found that people want to see other people's faces.You should show the candidate as much as you can. If you're making an issue-focused video, show the people who are being affected by the issue.
What are the biggest challenges when you're creating video?
On most digital platforms, you only have 3 to 5 seconds to capture the audience's attention. Fundraising videos are especially challenging. It's hard to do a one minute video that is asking for money at the end, because most people are never gonna make it past the 30- or 45-second mark.
You could add the fundraising call to action at the end, but nobody's going to make it that far so those videos have to be driven by storytelling. It really comes down to this: How do you tell your story where you're selling not just yourself but a vision with your candidacy or your org or your issue based campaign?
Biographical videos are really exciting right now. We've started to utilize the strategy that grassroots movements have been using all along. Instead of scripting anything, you spend a day with the candidate and you see what you get. Grassroots movements have been doing it because they didn't have the resources to script. That limitation has started to generate these beautiful bio videos.
We're seeing a trend towards longer-narrative bio videos. Honest videos perform well with voters. How do you help your clients be authentic on camera?
Helping subjects be authentic on camera is really challenging. I shot an ad the other day where we went through the script over and over again. By the end of it, the person just felt exhausted.
She was saying the same words over and over again, but they weren't hitting the right mark, just because she's not used to being on camera.
I can do scripted content, but I'd much prefer just sitting down, turning on the camera — not even touching it — and having a conversation with the person. That's where you're able to build a strong relationship with somebody. Often, I'll go into a community, listen to their stories, and sit down in their living rooms to film those conversations.
I really like to create a conversation. When your subjects can trust you, they can also be open and vulnerable. That is so crucial when they're talking about how certain issues affect them.
I use this approach throughout the entire process. For example, if I'm doing an audio test, I never announce it, because that makes people feel like we're doing something formal. Instead, I like to turn on the camera, put my headphones on, and say, "Hey! What'd you have for breakfast this morning?". It helps take down the guard that people put up in front of a camera. I just want to know if you had eggs or toast, you know?