Call Time Connect
The best call time experience now more powerful than ever! Make dials straight from NGP with the click-to-dial functionality. NGP VAN offers the best and most complete call time experience with Call Time Connect. NGP users can make dials, see contact insights, and log calls, all within NGP, all from the same device.
Click-to-Dial
Make dials straight from NGP with the click of a button. Join calls with other team members and eliminate the need for time-consuming workarounds like burner phones, speakerphones, and three-way calls. Click-to-Dial is also available in the Call Time Mobile app.
Better Call Quality
We know connectivity and spam rate come first for your campaign or organization.  Our team of experts are constantly monitoring our results to keep connectivity high, and to keep your calls from being tagged as spam.
Streamlined Pricing
With simple pricing—including a phone number, quick and easy onboarding, all you have to worry about is making dials and raising more money.
Team Collaboration
From your Call Time Lists page, you are now able to better collaborate with your team off of a single list. Easily see which profile others are viewing, as well as which teammates are in active calls.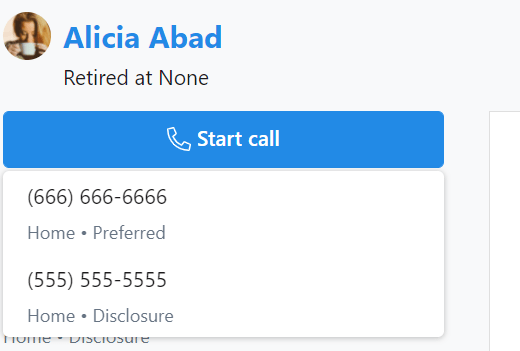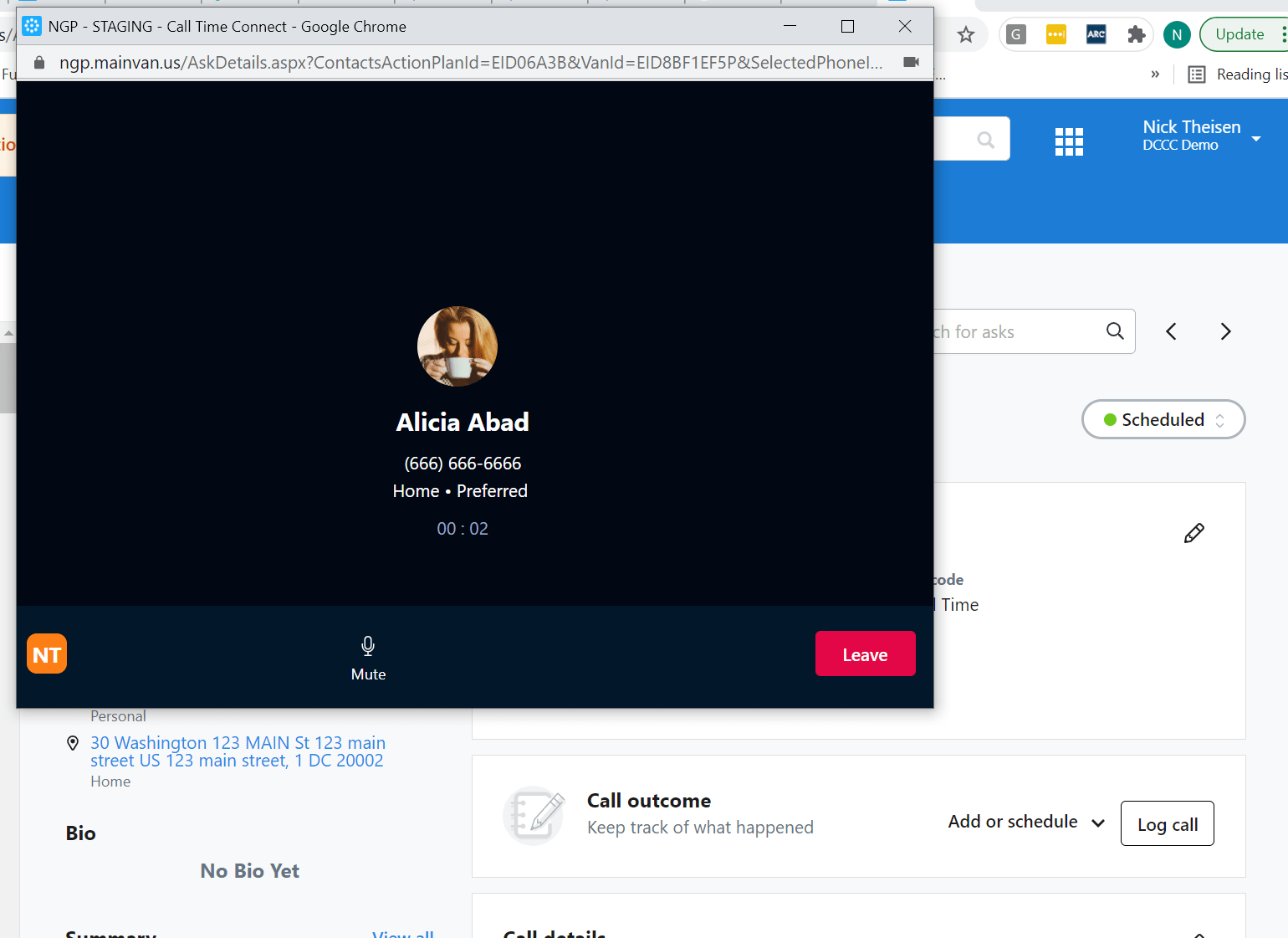 | | | |
| --- | --- | --- |
| Make calls from anywhere, from any device | Yes | Yes |
| Data updates in real-time to and from NGP | Yes | Yes |
| View Asks and other supporting information | Yes | Yes |
| Integrated with NGP 8 Call Time List | Yes | Yes |
| Click-to-dial directly from NGP | | Yes |
| Supports multiple simultaneous calls | | Yes |
| Supports multiple people on a single call | | Yes |
| Integrated mobile app | Yes | Yes |
| 'Invite' other NGP users to join your call in progress | | Yes |
| Unique outgoing phone number with an area code that you specify (*assuming area code availability) | | Yes |
| Return calls forwarded to a number or voicemail box of your choice. | | Yes |
| Send follow up SMS and emails from templates created in NGP | Yes | |
| Cost | INCLUDED with NGP 8 | $150/mo |