Political Campaign Tools to Crush GOTV and Win Your Race 
October 3, 2022 | Brandon Blumenherst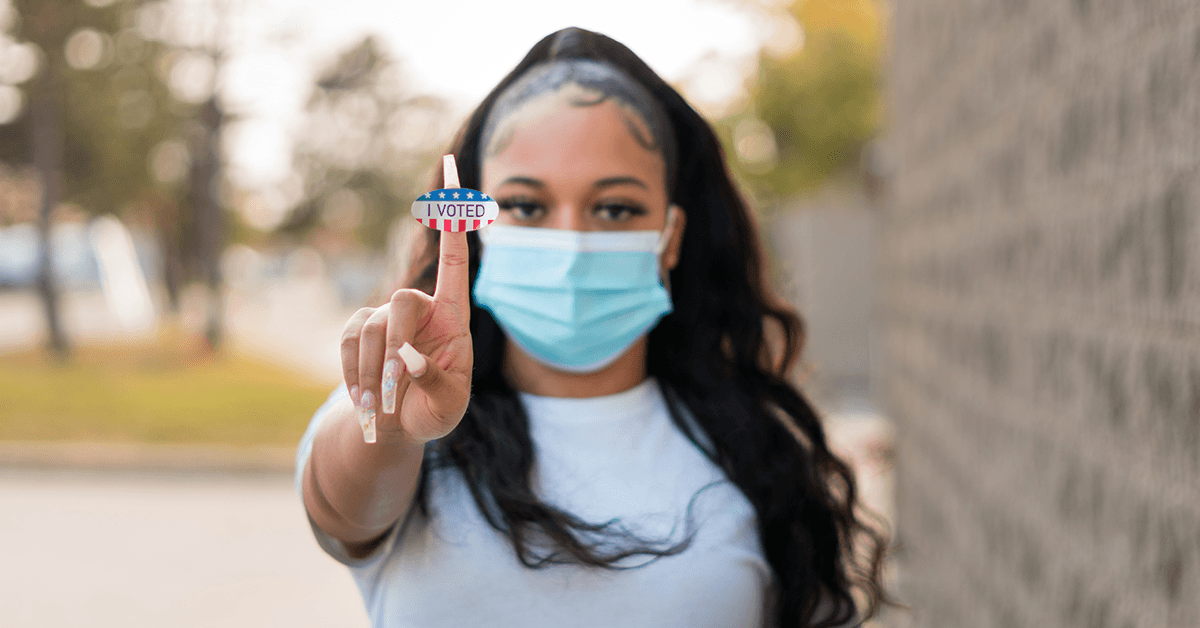 GOTV is here, which means it's even more important than before for campaigns to be as effective as possible with voter outreach. With just over a month left to the election, campaigns have little time to fine-tune their tools and hit the doors (and phones) to turn out voters this fall.
In this article, we'll cover a few of the political campaign tools you can use to crush GOTV and win your race. We'll cover popular political software for canvassing, phone banking, texting, and more.
Let's dive in!
Reaching voters at their homes during GOTV
Canvassing is one of the most effective ways to get out the vote. Campaigns will spend a significant amount of time and resources on canvassing during the last month of the cycle. There are a ton of tools available that help campaigns reach more voters at their homes, but since we've helped tens of thousands of candidates win their races over the past two decades, we're a little biased towards the impactful tools listed below.
MiniVAN
After creating your voter list in VAN or SmartVAN, the single best tool campaigns have to reach voters at home is MiniVAN, our free canvassing app, which is available to everyone. With MiniVAN, volunteers can navigate turfs, enter voter responses to survey questions and scripts, and much more.
MiniVAN is a powerful tool that makes the most of your limited campaign resources and saves your staff hours of work each week. MiniVAN even shows you if a voter has already voted by displaying a "Voted" icon next to their name.
In 2020 alone, campaigns created more than 2 million voter lists in MiniVAN and made more than 100 million mobile canvass attempts.
If you aren't using MiniVAN already, download the MiniVANual to learn more and get started today!
MiniVAN Manager
When the number of shifts you need to complete is too high for the number of available volunteers, campaigns often turn to paid canvassing for that extra reach during GOTV. Since this group is not necessarily motivated by the issues, but rather the money they might make going door to door, their performance is typically lower than your true advocates or volunteer canvassers.
That's why we created MiniVAN Manager, an add-on accountability tool that allows staff to monitor canvassers and receive real-time data from the field. It's also a valuable tool for anyone who may be managing multiple canvassers or those who are interested in optimizing their canvassing based on their canvassers' activity.
With MiniVAN Manager you can check on the detailed activities of each canvasser as they happen. See where they are, which doors they've knocked on, and how efficiently they're moving through their list. You can upload fresh scripts, walk sheets, add canvassers, and more, straight from VAN.
If you're running paid canvassing or you have a large field program, MiniVAN Manager may be the right tool for you and your team.

Talk to voters on the phone during GOTV
The second most effective, and by far the most efficient, way to reach voters is on their phones. You can make phone calls much faster than you can knock on doors, and during the 2020 cycle, campaigns used NGP VAN software to make nearly 1 billion phone calls.
Open Virtual Phone Bank
Open Virtual Phone Bank (OpenVPB) is a valuable tool that allows volunteers to make calls from anywhere, whether in your campaign office or from the comfort of their own home. Field organizers cut lists of voters, create a script, and publish the phone bank to openvpb.com where your campaign's volunteers and supporters can log in and make calls directly to that targeted list of voters.
VPB Connect
VPB Connect adds click-to-dial functionality that allows your volunteers to make even more calls per hour than with conventional calling. Quickly and seamlessly dial contacts, including cell phones, from within any browser or device. VPB Connect improves the experience and saves time for volunteers and lets you reach even more supporters, all in the tool that you and your volunteers already know and love.
Schedule a demo today and increase your call volume before the election with VPB Connect.

Mobile Messaging
If you want to build another sustainable method of supporter outreach, you might consider adding Mobile Messaging to your list of campaign tools. Mobile Messaging / SMS allows you to reach supporters and voters who have opted-in to receive texts, giving you a fantastic opportunity to help scale volunteer capacity, increase donations, and get out the vote when it matters.
Mobile messaging and political texting has an extremely high read rate, sometimes in the 80-90% range, and can be highly effective for getting volunteers to GOTV events in the final days of your race.

Engage supporters and voters through digital outreach
During GOTV, pointed, time-sensitive, and persuasive communication is needed to ensure supporters and voters understand the urgency of the upcoming election. Digital tools are an efficient and inexpensive way to communicate quickly with your supporters to drive action.
Digital 8
Digital 8 is NGP VAN's comprehensive suite of digital tools, including Targeted Email, Online Actions, and Social Network Integration, all which can help take your campaign to the next level. You can build beautiful emails with our easy-to-use drag and drop editor, run targeted social media ads to increase donations, and create petitions or signup forms that are branded to your campaign.
Learn more about Digital 8 and learn how to reach voters where they want to be reached and by the method they prefer.

Mobilize
Mobilize is an events tool and volunteer engagement platform. Using Mobilize, your campaign can list all its events in one place and give volunteer multiple ways to take instant action. Once volunteers sign up for events, there are automations in place that follow up with volunteers to confirm their attendance, offer post-event feedback, and even to notify them about other events in their local neighborhoods in which they might have interest.
Mobilize can handle single events, shifted events, distributed events and so much more. And with the Mobilize network, campaigns now have access to more than 5 million politically active volunteers nationwide.
Learn more about Mobilize or sign up today with a free trial account and post your first event in minutes.
We've got the GOTV tools you need to win.
As GOTV nears, every campaign looks for the most efficient way to reach more voters and set their campaigns up for success in November. By investing in these tools now, along with training and education for your staff and volunteers on how to use these tools–you will be better prepared to meet the moment, crush GOTV, and win your race!
Good luck in getting out the vote! We're rooting for you!
Additional GOTV resources you might be interested in: