What is GOTV? The Ultimate Guide for Political Campaigning
September 25, 2023 | Brandon Blumenherst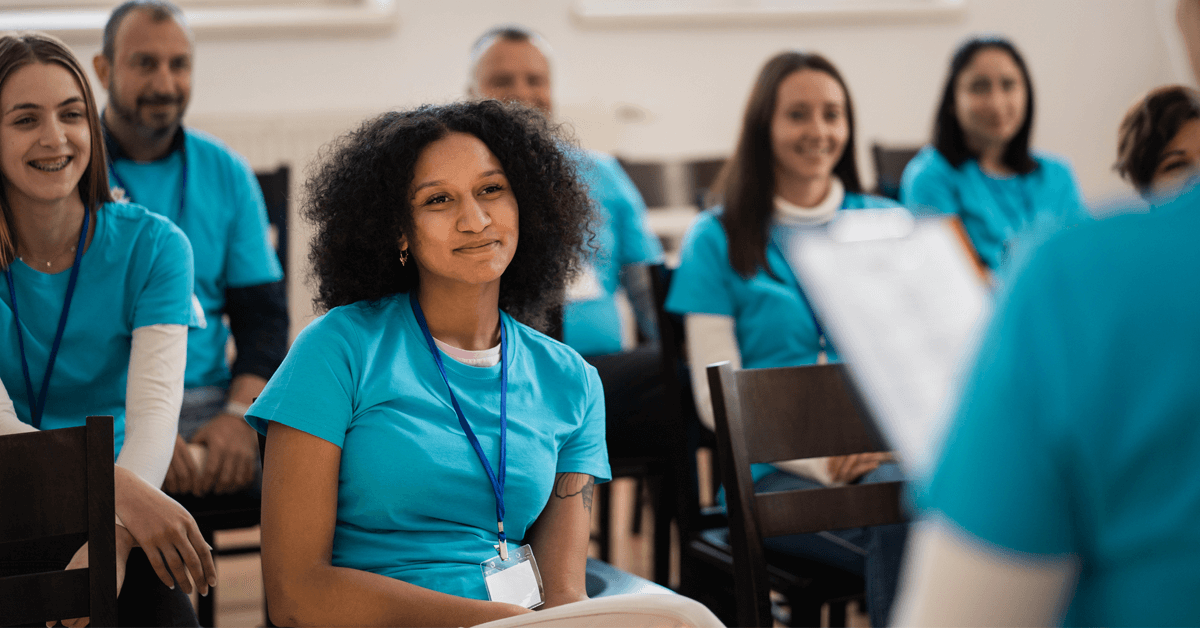 If you're involved in the world of politics, then you've likely heard the term "GOTV" thrown around quite a bit. But what exactly is it? And how can it help political campaigns achieve their goals?
Whether you're a seasoned campaigner or running for office for the first time, these insights will help you mobilize your supporters leading up to Election Day. This guide aims to provide a comprehensive understanding of what GOTV is, its importance in political campaigns, and how to get out the vote.
What Exactly is GOTV?
GOTV stands for "Get Out The Vote." It refers to a targeted effort made by political campaigns, organizations, or individuals to encourage identified or likely supporters to cast their ballots in an election. The main goal of GOTV is to get all your supporters to vote for your candidate and focus your mobilization efforts on voters who haven't cast their ballot yet.
When Does GOTV Take Place?
GOTV doesn't happen on one specific day, but rather over the whole period in which voting occurs, from the start of early voting to the last minute before the polls close. After moving through the persuasion phase of political campaigning during which you convince voters to support your campaign in the field, you'll move to the GOTV phase to mobilize likely and identified supporters to get out and vote.
What Do You "Do" During GOTV?
There are a number of GOTV strategies, but the most common involves calling and going door-to-door to ask voters to commit to voting for your campaign. Typically this includes confirming their support for your campaign, then asking them to make a plan to cast their ballot, as well as providing supporters with the information they need to locate and get to their polling location.
There are also virtual tactics involving SMS, digital ads, social media, and more that campaigns can use to encourage people to get out and vote.
5 GOTV Best Practices
Now that you know what GOTV is and how it can benefit your campaign, let's explore five best practices to ensure your efforts are a success.
1. Recruit Volunteers Early
Recruiting volunteers early in the campaign ensures that your volunteers are well-prepared to execute your GOTV strategy and make a significant impact closer to Election Day.
As a part of your campaign plan, set measurable and actionable goals for volunteer recruitment. For instance, you may decide that you need 50 to 100 volunteers to contact enough voters to hit your win number. Your recruitment efforts might then include:
Offering flexible opportunities: Recognize that volunteers have varying availability and preferences. Offer a range of volunteer opportunities that cater to different schedules and skill sets, including tasks like phonebanking, canvassing, data entry, social media outreach, and event coordination.
Provide user-friendly sign-up forms: With Online Actions, you can create mobile-optimized forms to build your volunteer capacity and garner support for your campaign. These forms also integrate directly with NGP, allowing you to build new supporter profiles instantly so you can engage with them in the future.
Personalizing communication: Send targeted recruitment messages to current and former volunteers. Make phone calls and craft and send personalized emails and texts to demonstrate your genuine interest in their support.
Asking them to help again: Retaining volunteers is just as important as bringing new supporters in to help get out the vote. Reach out after volunteers complete a shift or action, thank them for their support, and then ask when they can help again.
As volunteers sign up for your campaign, provide them with the training, support, and resources they need to effectively fulfill their roles. By setting your volunteers up for success, you likely have a better chance of retaining them as volunteers as the election cycle progresses.
2. Define Your GOTV Universe
Before getting out the vote, you need to define your GOTV universe (or the group of voters you need to mobilize to vote to win). This involves:
Collecting and integrating data: Gather voter information from various sources such as voter registration databases, past campaign data, and event sign-ups. Integrate this data into a centralized database or Customer Relationship Management (CRM) system that allows for easy access, updates, and segmentation.
Cleaning the data: Routinely clean and update the contact list to ensure accuracy and efficient outreach.Correct inaccuracies and update any changes in voter information such as phone numbers and email addresses.
To easily create your GOTV universe, record interactions with voters, and save your team precious time leading up to the election, use a voter file solution like SmartVAN or VoteBuilder. These databases are regularly updated throughout the election season, so you can be assured that you're reaching the right voters with the right information as you reach out to them to help get out the vote.
3. Implement Targeted Outreach Strategies
With volunteers and voter data in place, you can begin reaching out to potential supporters. To ensure this outreach is relevant and effective, your team should:
Determine a target audience: While you definitely want to make sure identified and likely supporters turn out to vote, you'll likely want to focus your efforts on voters with inconsistent voter turnout and a high propensity to support your campaign. However, your GOTV strategy should be determined by your campaign as you should understand who you need to vote to hit your win number.
Segment voters: Segment your target audience based on demographics, voting history, interests, and engagement level. VAN allows you to organize supporters based on the likely or identified strength of their support, how likely they are to vote, their proximity to an early voting location, and more.
Tailor messages to each voter segment, making sure to address their specific concerns and the value their vote has in this race.
4. Conduct a Multichannel Get Out The Vote (GOTV) Effort
Implement a multichannel GOTV plan to reach as many identified and potential supporters in your target audience as possible. Popular GOTV channels include:
Canvassing: Mobilize volunteers for door-knocking campaigns to engage voters face-to-face. For the best results, use MiniVAN Manager to monitor canvassers and canvassing progress in real-time.
Phonebanking: Conduct phonebanking to personally connect with voters, answer their questions, and encourage them to get out and vote.
Email: Use email marketing to educate voters about the election, highlight your positions, and provide other relevant voting information.
Social media: Share election updates, candidate profiles, and important dates. Use interactive content like polls and stories to engage users.
Text messaging: Send SMS reminders about polling locations, early voting options, and Election Day to your supporters. Keep messages concise and engaging.
Direct mail: Send informative postcards or letters to households to let them know about upcoming election deadlines and how they can vote by mail, vote early, or vote on Election Day.
Some campaigns may also host events to engage potential voters and strengthen your campaign's presence in the community. Whether you host a town hall meeting, rally, or picnic, have one-on-one conversations with constituents, share your vision, and educate voters about the importance of participating in the electoral process and motivating others to support your campaign.
5. Partner with Other Organizations
Partnering with other organizations for GOTV efforts may increase your campaign's impact and decrease the direct workload for your campaign, but you must follow relevant requirements regarding coordination between campaigns and other advocacy groups. Check with your relevant election authority to determine what coordination (if any) is allowed between different groups. Some groups are not allowed to coordinate at all, while others can, and the guidelines surrounding electoral coordination may change from state to state. Ultimately, it's up to your campaign to determine if any level of coordination is allowed, and if so, how you can use it to set yourself up for success on Election Day.
The Purpose of GOTV
GOTV is an opportunity to mobilize voters in support of your campaign. Remember to start early, target your audience effectively, and use a variety of tactics to reach them. You have the power to make a real impact on your campaign, so don't hesitate to start planning and implementing your strategy today!