Political Campaigning: Political Text Messaging Services
September 7, 2023 | Brandon Blumenherst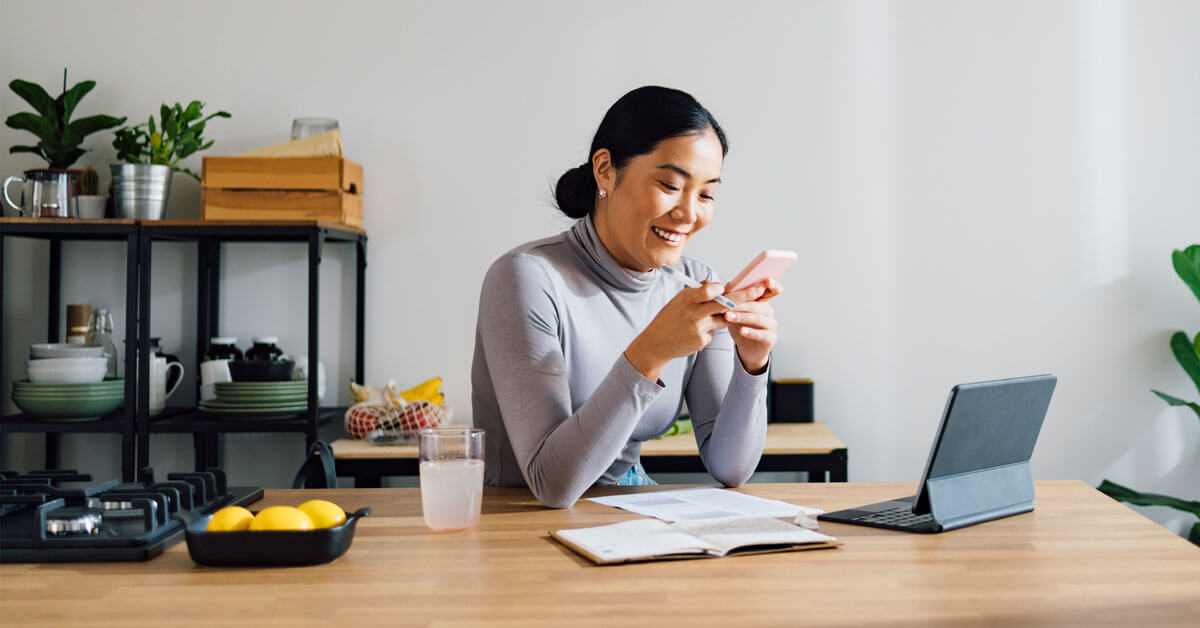 Browsing the web and interacting with social media, the news, and political campaigns via smartphone is the new normal. In fact, mobile device users accounted for half of all website visits last year. For modern political campaigns, this means optimizing for mobile and integrating text messaging services into your election strategy is a must.
To help elevate progressive and Democratic campaigns, NGP VAN created Mobile Messaging, a powerful communication channel available in NGP to help quickly reach opted-in supporters and engage them as activists, donors, or volunteers.
In this blog, we'll explain what a political text messaging service is, how you can use text messages to mobilize your supporters, and how Mobile Messaging can transform your campaign.
What is a Political Text Messaging Service?
Political text messaging services allow your campaign or organization to send text messages out to supporters and voters and encourage them to take action. With Mobile Messaging in NGP, users can quickly build text messaging campaigns to inspire action, generate donations, and more to send to your campaign's list of opted-in supporters, donors, and volunteers.
Some political texting platforms allow you to send both SMS (Short Message Service) and MMS (Multimedia Messaging Service) messages. SMS messages are composed of plain text, while MMS messages usually contain images, emojis, GIFs, or videos.
Both types of texts can be valuable for your campaign and have their own pros and cons. For instance, SMS messages may not allow you to use emojis, but they are usually less expensive to send than MMS messages.
Are Political Campaign Texts Effective for Fundraising?
The short answer is yes!
A direct line of communication with your supporters makes communicating and asking for donations easy. Text messages have a 98% open rate, making them an incredibly powerful way to communicate with supporters and donors, especially if you encourage supporters to opt-in to receive campaign texts early in the election cycle.
Best Practices for Using Political Text Messaging Services for Fundraising
SMS messages can be a valuable political fundraising tool, but your asks need to be specific and clear to drive donations. By following these best practices, you'll generate more donations and maintain effective communication:
Craft An Engaging Short Message
Not only are you typically limited to a short number of characters via text, but you also need to capture supporters' attention quickly so they understand why they should keep reading or take action.
Have A Clear Call To Action & Communicate Urgency
Phrases like "Donate $10 now" or "Give $50 before midnight tonight" make it easier for supporters to understand what you're asking them to do and when you're asking them to do it.
Limit your calls to action to just one per text message. Complex or multiple calls to action can be confusing and potentially overwhelming.
Ask For A Specific Donation Amount
If you're asking a supporter to give for the first time via text, you will likely want to ask them to give a small amount at the start. You may also ask for your campaign's average donation from prospective donors (if it's a reasonable amount). These initial asks help ensure your requests are reasonable while also targeted to bring in new donors and help you hit your fundraising goals.
For supporters who have donated in the past, base your requests on their highest previous contribution. You can also use Donor Target Scores to help personalize your outreach to donors based on their likelihood to give and giving potential. Tailoring your asks to each supporter can help you raise more when compared to asking for a generalized amount across a wide group of supporters.
Political Text Messages to Motivate Supporters During Elections
Text messages can also be a helpful way to remind supporters to get to the polls. For instance, on the day before the election, you could send texts to your opted-in supporters to remind them when and where they can vote on Election Day. You can also send texts to prompt supporters to attend upcoming events, volunteer, and more.
Rules & Regulations for Political Text Messaging
Your relevant election authority likely has certain rules and regulations associated with different types of political text messaging. Be sure to review your local laws and the FCC rules and regulations before launching a political texting strategy.
Typically, any text message sent on behalf of a campaign or political organization must identify who the text is from and how users can stop receiving them. Some vendors will provide example language and guidelines for you, but you should double-check text message requirements with your relevant election authority before finalizing your language choices. Your campaign is ultimately responsible for knowing and adhering to all relevant campaign laws for your race, so make sure to double check any texting laws or guidelines with your relevant election authority.
NGP VAN's Political Text Messaging Service Can Help You Achieve Your Campaign Goals
You can quickly launch your text messaging campaign with NGP VAN's Mobile Messaging feature to your opted-in supporters, donors, and volunteers. Mobile Messaging can help you achieve your campaign goals for each of the following:
Engagement
Send campaign updates to your subscribers as they happen. Thank recent volunteers for participating in an event or share important information that they may have missed in an email.
Whatever message you're sending, broadcast SMS text messages are the fastest way to get information to your supporters who have opted in to receive texts from your campaign. Using the mobile messaging feature also means that everything is handled within NGP, from capturing numbers using online actions forms and storing them with supporters' contact data to easily creating mobile message campaigns and segmenting your universe using 'Create A List'.
Events
You're used to promoting events with email and social media, but you can get more eyes on your invitations with SMS. Use Mobile Messaging to increase attendance by sending invitations directing supporters to your RSVP form.
Additionally, every organizer knows the importance of confirming attendees, and you can do so easily with text. You can also use SMS to deliver additional instructions, such as directions, that volunteers can bring with them and access at any time.
Donations
SMS messages can encourage subscribers to give, particularly for urgent or rapid-response campaigns. The ability to include URLs makes it easy to direct supporters to your website or donation page.
As part of NGP, mobile messaging campaigns can easily be integrated in multichannel campaigns to maximize engagement, events, and fundraising campaigns. Our easy-to-use interface can help you quickly build lists, send and automate messages, and pull reports on your results as you increase event turnout, build relationships with supporters, and raise money.
Integrations With Peer-to-Peer Texting
At NGP VAN, we're committed to growing alongside the progressive movement and equipping campaigns with the tools that they need to win. Building out robust integrations with our partners ensures that campaigns can coordinate their supporter and voter outreach as efficiently as possible.
We offer hundreds of integrations that empower Democrats and progressives to run sophisticated, multichannel campaigns, including multiple peer-to-peer texting platforms.
Democratic and progressive campaigns and organizations that manage their targeting in NGP VAN software can create and send lists to their preferred peer-to-peer texting provider directly from 'My List'.
Organizers can then use their SMS provider's workflow to send personalized text messages in a fraction of the time, increasing their capacity for outreach and impact. Once complete, the results of that contact can also sync seamlessly back into the client's database. These integrations work with all NGP VAN products, including VAN, Digital 8, and NGP 8, while our Mobile Messaging add-on is only available in NGP 8.
Text Your Supporters & Get Results!
With their high response rates, text messages are one of the most effective ways to get in touch with your supporters, donors, and volunteers. Raise more money, mobilize supporters, and drive action from your supporters with Mobile Messaging from NGP VAN.