How to Fundraise for a Political Campaign
July 17, 2023 | Brandon Blumenherst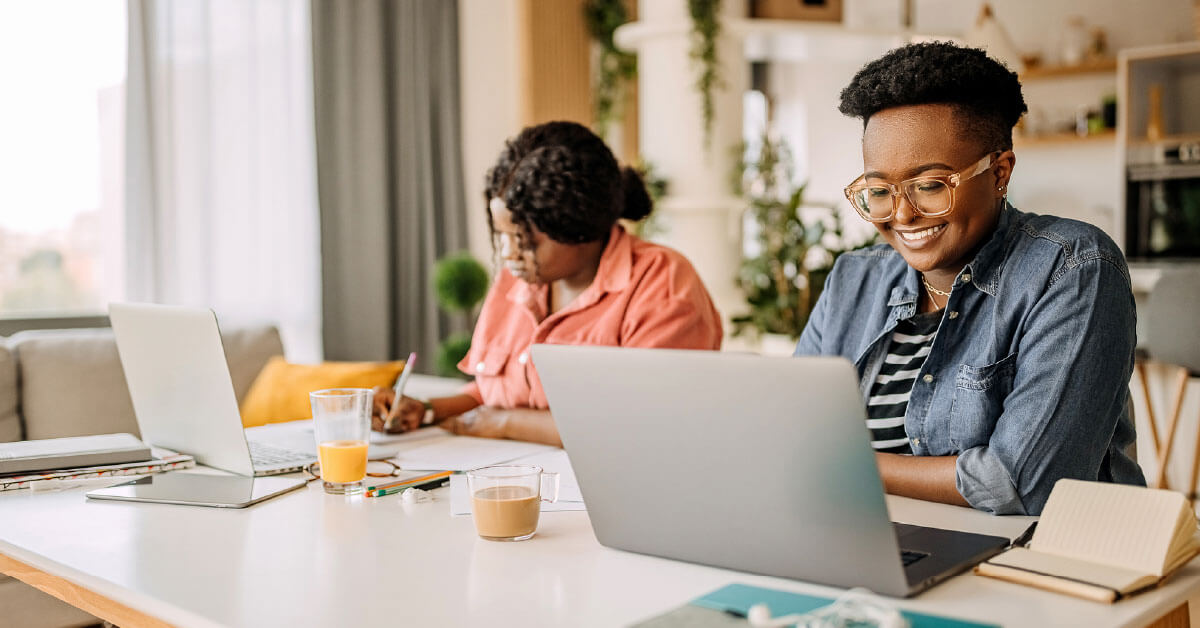 Mailers, advertising, events, oh my! That's just a short list of some of the many expenditures campaigns will make throughout the election cycle. But to spend money, you've got to raise it. In this blog, we will define political fundraising, share some of the best ways to raise money for your political campaign, and explain some general compliance laws and guidelines that you will want to know before you start raising money for your campaign. So, let's start off by defining what political fundraising is.
What is Political Fundraising?
Political fundraising involves raising money for a political campaign or cause through a variety of different fundraising channels. Whether you're raising money through in-person events, online advertising, or SMS and email campaigns, the ultimate goal of political fundraising is raising enough money to meet your goals to effectively execute your campaign operations. In order to do that, you need to build a finance plan and a campaign budget. Your finance plan will detail how much money you plan to raise and through which channels, and your budget will track how much money is allocated to different parts of your campaign (staff costs, advertising, etc.).
There are two thought processes when creating these two pieces of your overall campaign plan. Some people like to start with an understanding of all the potential costs of running a campaign or organization the way you think it needs to be run. That means budgeting out every single expense needed to win and then fundraising to match that budget. The other school of thought is that you're better off determining how much you can realistically raise, and then setting your budget to match or stay under that fundraising number.
Whichever method you choose, to determine your political fundraising goals, you must create a comprehensive finance plan and budget to make sure you're hitting goals and generating enough money to cover all your expected costs. Now, let's delve into some of the ways you can raise money for a political campaign.
How to Start a Political Fundraiser
Political fundraising events (also known as political fundraisers) can be started by the campaign itself or avid supporters of your campaign. Typically, it's best to create some sort of guidelines or a guide for event hosts to have an idea of what's expected of them as hosts. You also want to set a fundraising goal with them to ensure that you're using your time wisely and holding them accountable to help your campaign secure the necessary resources you need to hit your fundraising goals. As we mentioned previously, these events may take a number of forms, but ultimately, it's a collaboration between the campaign and hosts to create a successful political fundraiser that helps engage with donors, build your donor network, and raise money while following all relevant campaign finance laws.
Raising Money for a Political Campaign
While there are several fundraising ideas for your campaign, here are three of the most effective ways to raise money and hit your fundraising goals.
Call Time Fundraising
Preparing a list of potential donors and calling them to ask for a donation is called "call time." Call time is a tried-and-true method of raising money for political campaigns of all shapes and sizes. Connecting through one-on-one conversations is one of the best ways to build rapport with donors, address any concerns they may have, and make a personalized ask to them to secure a donation for your campaign.
While you want to conduct research and prepare your list of donors ahead of time, call time simply requires a donor list and a phone to kick-start your fundraising efforts. By making these calls, you can quickly raise the resources you need to run a competitive campaign and build up your donor network. And with tools like Call Time Mobile and Call Time Connect, you can make call time even more efficient to help you quickly raise money for your campaign.
Digital Fundraising
Emails, texts, and ads all fall under the umbrella of digital fundraising. Digital fundraising continues to serve as a valuable fundraising stream for campaigns up and down the ballot. Digital fundraising is a great way to communicate with much larger groups of people faster than call time, which can help scale fundraising operations and raise substantial amounts of money.
Simply put, digital fundraising can help build your donor lists, raise more money, and increase engagement among your new and existing donors. While it primarily leads to low-dollar donations, these donations typically occur at a higher volume than the higher-dollar donations received from call time. It's also important to note that many low-dollar donors will also likely make multiple donations throughout the election cycle when re-solicited digitally.
Fundraising Events
In addition to call time fundraising and digital fundraising, most campaigns will host events to raise money. These events take many different forms – from small house parties to grand galas – but they all share a common goal of raising money for your campaign. While they may take more time to prepare for and can get expensive quickly, they may also help you grow your donor network and reach donors you would not have otherwise.
Political Fundraising Tips
Within each of those fundraising channels, there are a few ways you can help raise more money for your campaign.
Start Early
Starting your fundraising early may help you raise more money over the course of the election cycle. Capitalizing on your campaign launch should be a successful fundraising boost at the start of the election cycle. And by starting early, you can ask donors to give multiple times throughout the election cycle.
Take a Multichannel Approach
Some donors may respond differently to fundraising appeals made through various channels. By taking a multichannel approach, you have a better chance of connecting with those donors and you can note what channels are best for fundraising appeals in the future. Test and optimize these channels to make the most of your fundraising efforts and raise the money you need to hit your fundraising goals.
Say Thank You and Ask Again in the Future
After donors make their first donation, make sure to say thank you! Donors who feel like their donations are making a difference may be more likely to give again later in the campaign, and that's exactly what you want to do later in the election cycle. Donors who have already given to your campaign do not need to be convinced to support your campaign, they just need to be convinced to give again. Because they've already given to your campaign, it should be an easier task than trying to convince them to give for the first time.
Political Fundraising Laws
While political fundraising laws vary from state to state, there are a few general topics that are necessary for every campaign to know before they start raising money.
Contribution Limits and Compliance Laws
Most states have contribution limits for how much money an individual, organization, union, or corporation can donate to a campaign. These limits are necessary to know before you start fundraising because failing to follow these limits can result in hefty fines or worse. Compliance laws also must be followed to ensure that your campaign is accurately and transparently sharing who is funding your campaign. These laws vary from race to race, so make sure to check with your relevant election authority to ensure you're following the proper laws for your campaign.
Filing Campaign Finance Reports
Campaigns must file campaign finance reports to share how much money they've raised and spent within a certain reporting period. These reporting timelines vary between campaigns, so again, make sure you know your relevant filing deadlines to file your reports on time to prevent violations or fines for late or inaccurate filings.
Start Your Political Fundraising Today with NGP VAN!
NGP VAN has helped Democratic campaigns and organizations raise billions of dollars in our over 25-year history. NGP VAN serves as the gold standard for political fundraising and compliance software to help campaigns and causes track fundraising progress, engage their donors, and raise more money to win their elections.