Building a digital presence for your campaign
April 19, 2023 | Brandon Blumenherst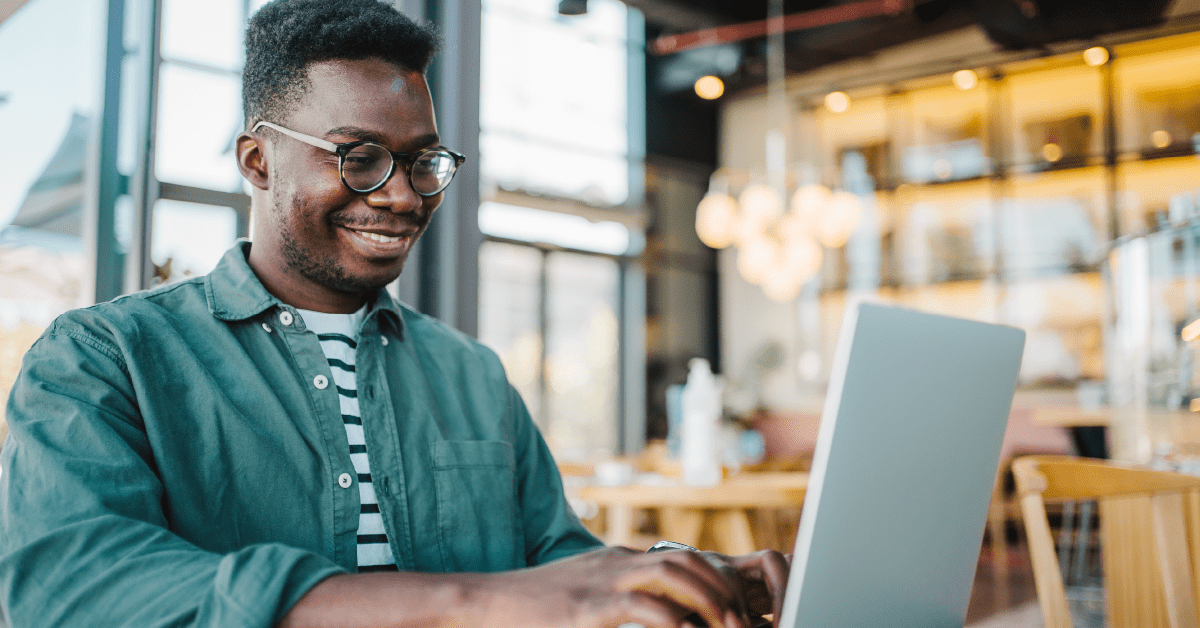 Building a digital presence for your campaign is a great way to increase supporter engagement and expand your outreach to others who may want to support your campaign. However, creating a digital presence is more than just putting a website together and posting to your social media accounts. It's about building an online presence that helps people find and get more involved with your campaign.
What makes up a digital presence for your campaign?
Five main things make up your campaign's digital presence: your website, social media accounts, digital ads, email programs, and SMS or MMS (or texting) programs. These five things may be how voters and supporters discover more about your campaign, so you want to ensure they represent your campaign well.
It's important to build an online presence for your political campaign so voters and supporters can easily find you, learn more about your campaign, and find opportunities to get involved. By taking the steps we outline in this blog, you can build an online presence that helps your campaign engage with new and existing supporters and makes it easier for voters to find more information about your campaign.
Building a website for your political campaign to improve your online presence
Websites are critical for campaigns to develop early so supporters and voters can easily find more information about your campaign. When building a website for your political campaign, we recommend the following structure:
A modern and inviting home page

Your home page will hold the bulk of the design, including an image of you and your campaign logo. It should be fresh and inviting and share all the needed information to understand who you are and why they should vote for you. It should include links to other pages on your website and an email sign-up form.

An "About" page that tells a story.

The "About" page will contain your biography and a few images. Think about how you want to portray yourself — are you an activist, a small-business owner, or an educator? Choose images that reflect how you want to portray yourself and explain why you're running for office in your biography. Your "About" page should also include a call to action (like donating) or links to your "Take Action" page.

An "Issues" page that explains what issues you want to address.

Your "Issues" page will list your positions on the top and secondary issues in that order. You can also create individual pages for each issue and then link to them from the main issues page, which would include a short paragraph on each issue. You can provide a link at the bottom of the "Issues" page to contact the campaign if people want more information.

A "Take Action" page for people to sign up to get involved.

Your "Take Action" page is where people can sign up to volunteer or support the campaign in some capacity. It will include a sign-up form, volunteer opportunities, links to petitions, etc. It's a great place to plug in your Mobilize link as well.

A "Donate" page for people to financially support your campaign.

Your "Donate" page will be where people can make online donations. You can also link directly to your donation portal instead of building a page on your website to process donations. You'll need a payment processor to accept online credit card donations, and NGP VAN has you covered! With our streamlined application process, you'll be approved to start collecting payments and creating online forms within minutes of logging into NGP for the first time.
Make sure to keep your website updated as well. It's typically best practice to schedule times to review your website regularly to update it with new information and review existing content. If you need a stunning, secure, and affordable website to be built for you, we can help!
Using social media to build your digital presence
In addition to publishing your campaign website, creating and maintaining engaging social media accounts is another great way to build your digital presence. Social media allows your campaign to speak directly to voters and supporters. Some of the factors to consider when creating your social media accounts are:
Using platforms that you can regularly update.

There are dozens of social media platforms out there, so which ones should you use? Only the ones you can update regularly. Dormant accounts reflect poorly on the candidate and the campaign, so only use platforms you can regularly update with engaging content.

Creating engaging content.

Everything posted on the campaign's social media accounts should have some purpose to drive additional engagement and dialogue with your supporters. Building successful social media accounts rely on regularly posting content that drives followers to interact by liking, sharing, commenting, or retweeting your posts. Varying your content across your accounts will allow you to further test what types of content resonate best with your followers and offer more opportunities for people to learn more about your campaign.

Posting frequently.

Social media algorithms tend to value accounts that post frequently. Ensure you keep a consistent posting cadence to look more favorable to those algorithms. By posting regularly, you will also gain more impressions (how many times users see your post) and hopefully increase engagements (how many times users interact with your post) as well.
Advertising to increase your online presence
You can also build your digital presence by advertising on social media platforms. While there are specific rules and regulations for political advertising, you can run ads encouraging people to follow your account, subscribe to your email list, or complete a survey to get more involved with the campaign. While these advertisements have a cost associated with them, they are typically less expensive than other means of advertising. They also allow you to target existing or potential supporters more effectively. NGP also offers an impactful Facebook Ads integration that can help you run digital ads to find new supporters or engage existing supporters through retargeting, lookalike, or suppression purposes.
Expanding your multichannel outreach through email and texting programs to increase your digital presence
Email and texting programs also allow you to expand your multichannel digital outreach to voters and supporters. With Targeted Email and Mobile Messaging, you can easily reach out to your supporters to encourage them to attend upcoming events, volunteer for the campaign, or donate. These products also offer customizable fields that make it easy to personalize asks to individuals, potentially increasing the likelihood of them acting on the emails or texts you are sending to them. When used effectively, these two outreach methods can be incredibly impactful for your campaign.
By building a comprehensive digital presence for your campaign, you will make it easier for people to find your campaign and increase their level of engagement throughout the election cycle. With a full suite of campaign tools that can help you build an effective digital presence for your campaign, NGP VAN can help set your campaign up for success. Reach out if you would like to get a demo of our tools!

---
Additional Resources
Want to learn more about how NGP VAN software can support your campaign? Here are a few additional resources to help you improve your digital fundraising, stand out on social media, and win your race!