5 Steps to Make a Campaign Video That Motivates Supporters
October 23, 2023 | Brandon Blumenherst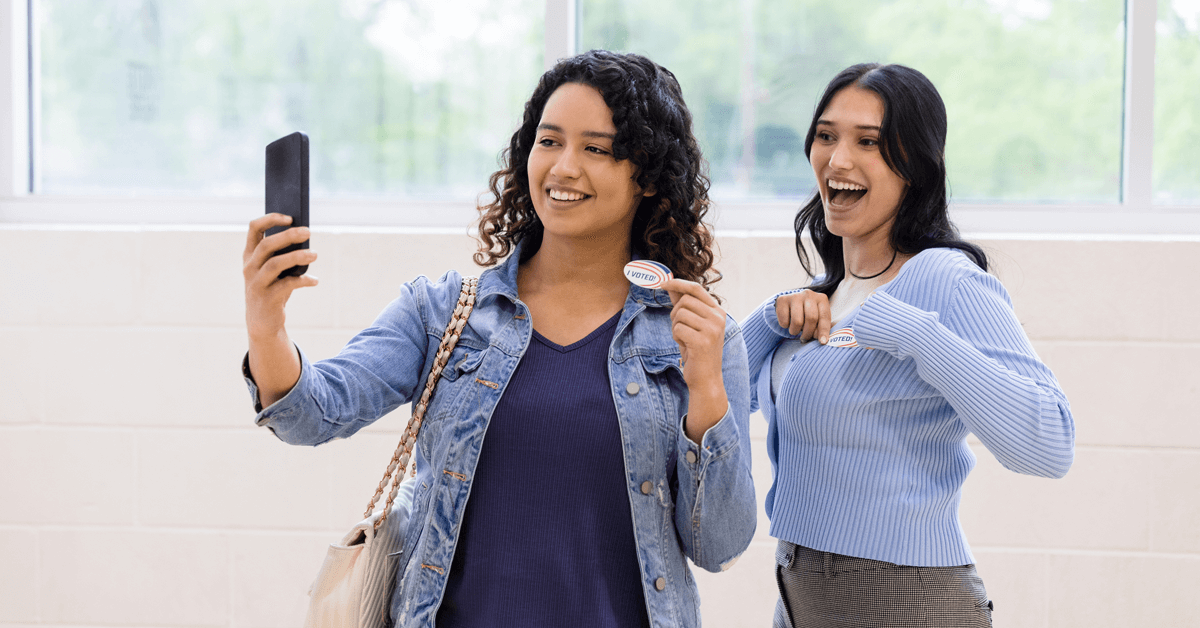 Whether you're running for office, advocating for an important cause, or promoting a ballot initiative, video is an indispensable storytelling tool. Video content provides an opportunity to make your story heard by appealing to a wide range of senses, capturing viewers' attention, and activating their emotions unlike any other medium.
Political campaigns of all sizes can afford to incorporate video into their communications strategy. As smartphones have become more sophisticated, video production has become accessible. But it still takes work to create the perfect video. To help you make a campaign video that stands out, this blog will walk through everything you need to know about the process.
What is a Political Campaign Video?
A political campaign video is any video created by a political campaign with the purpose of inspiring viewers to vote, donate, or take another action in support of the campaign.
These videos vary in style and content but often aim to persuade viewers to vote for or against a certain candidate. Campaign videos aren't limited to the traditional campaign ads you see on TV—they also include any short videos you create for social media or your website. Regardless of your campaign video's format, remember to verify that your campaign videos comply with FEC regulations or any relevant state or local laws.
Why Your Political Campaign Needs to Use Video
Because smaller campaigns may not have the resources to place advertisements on local TV or media outlets, social media often becomes their main distribution channel. This means that, in order to effectively communicate with voters and supporters, social media and digital channels need to be at the forefront of your campaign from the very beginning.
With this in mind, there are several reasons you should make campaign videos, including:
Social Media Platforms Prioritize Video
More and more Americans get their news from social media, and young adults now trust news from social media almost as much as national news outlets. This makes social media a vital channel for your campaign to harness, and those platforms tend to prioritize video content, especially if it generates additional engagement (reactions, comments, and shares).
Video is a Highly Dynamic Medium
Video has a special place in the digital world because it's very dynamic and allows you to tell your story however you want to. From casual videos of your candidate speaking directly to voters to professional-grade video advertisements explaining your platform, you can do practically anything with video.
Videos are Accessible & Persuasive
Many voters don't have the time or energy to read a long article about your candidate or initiative, but they may have time to watch a short video. Videos are easier to access and understand, and they often command viewers' attention. This makes video a highly effective medium for inspiring supporters to act.
As you develop your campaign's digital strategy, make sure you incorporate video so you can take advantage of all of these benefits. Plan to share your campaign videos across multiple channels, like social media, email, and your website to expand their reach.
How to Make a Campaign Video in 5 Steps
Now that you know the difference a campaign video can make for your campaign, it's time to make your own. Follow these five steps to get started:
1. Set Goals & Clarify Your Message
Start by determining what you want your video to accomplish. You might want to spread awareness, raise money for your campaign, convince voters to vote for you, or something else. Choose a specific goal up front, then use that goal to narrow down your campaign video's message.
For example, you might set a goal to raise $10,000 by the end of the week to pay for another campaign mailer. To achieve this goal, you film a video to speak to your supporters and ask them to donate to help you hit your goal by the end of the week. You include a clear call to action that directs them to donate and tells them how to do so. By setting your goal at the start, you can better frame your video and speak directly to the audience you're targeting.
When crafting your message, it's crucial to think about your audience. Whether you're running a national electoral campaign or a local ballot initiative, the interests of the voters or donors you want to engage should drive your decision-making about the video's tone and content.
2. Choose a Type of Campaign Video
Based on your goals, select the style of political campaign video you want to create. Common types of campaign videos include:
Biographical
Biographical videos aim to give viewers a personal look into your candidate's life and platform. Instead of scripting anything, you can get material for this type of video just by spending a day with the candidate and capturing aspects of their daily life. These videos should be warm, authentic, and informative to give voters a positive impression of your candidate.
Endorsement
You know how powerful a good endorsement for your campaign can be, so why not highlight endorsements with video? Use audio or visual clips of the politician or public figure explaining why they support your campaign. Keep the tone positive, and keep the focus on the aspects of your candidate's platform that they support.
Fundraising
Using video for your fundraising appeals can make them more compelling and personable. Direct these videos to potential or existing donors, and appeal to their motivations for giving to your campaign. Make sure to include a clear call to action at the end of the video that lets viewers know how they can donate.
Since video is such a flexible medium, you aren't limited to these three options. Depending on your goals, you could also consider making a Q&A video, an opposition ad, or a GOTV video to mobilize supporters to get out and vote.
3. Plan a Narrative & Reinforce with Visuals in a Storyboard
Next, come up with a detailed vision of what the video will look like. Campaign videos have to be driven by storytelling to make an emotional impact, so plot out the beginning, middle, and end of your narrative and depict your campaign as the solution to a problem. Craft a narrative that not only promotes your campaign but illustrates the vision of what your campaign can accomplish for the community.
Remember that, due to declining attention spans, you only have about three to five seconds to capture the audience's attention on most digital platforms. The opening of your video has to draw viewers in by appealing to their concerns or desires. Think about what your target voter or donor wants, then create an opening to your story that quickly addresses that. For example, if you know that your target voter is concerned about climate change, you might open your campaign video with a compelling statistic about how much time we have left to reduce carbon emissions.
After creating the video narrative, create a storyboard that visually reinforces the narrative. For instance, if you're speaking to your candidate's involvement in the community, show them out in the community at notable landmarks or speaking with voters. By matching your narrative with visuals, you'll create a more cohesive video that may increase your chances of leaving a lasting impression on voters or supporters.
4. Record & Produce the Video
Once you've outlined a plan for your campaign video, make sure you understand any technical specification you need to consider for posting or advertising your video, gather all the necessary materials, and start recording. For the production process, you'll need:
Equipment
Determine if you'll need professional cameras and microphones or if you'll shoot everything on a smartphone. If you choose to film a video on a smartphone, there are several things you can do to improve your video's quality. Consider standing in a well-lit area or purchasing a ring light to make sure people can see you clearly. Try to film in a quiet area or purchase a microphone to wear so you can be heard clearly as well. There are also a number of mounts, tripods, and gimbals that can be used to stabilize your camera to decrease shakiness and poor sound and video quality.
A Filming Location
Your set might be a film studio, your campaign office, or a well-known location in the community. Filming indoors typically provides more control over lighting, sound, framing, and more. However, filming outdoors typically allows you to be seen in more recognizable areas around your district (like notable landmarks, buildings, parks, or another location). Sometimes, campaign videos are filmed both inside and outside, but the candidate's voiceover is filmed inside to ensure great audio quality while being covered by other video in the final cut.
Extra Staff or Volunteers
If you don't have a professional film crew, gather a few staff members or volunteers to help you shoot and edit the video. Having a few extra hands available can be helpful because they can serve as extras in the video, help block light, run errands, or anything else you may need to help create a great quality video.
Video Editing Software or Apps
There are a variety of free editing apps available if you don't plan to have your video shot or edited professionally. Editing your video together will be necessary if you're weaving your storyboard together after shooting video in multiple locations. But, if it's a casual direct-to-camera video for social media, it may not need much editing at all. Either way, editing can help you add graphics and captions, adjust lighting, and use color correction to help ensure a more visually cohesive political campaign video. Make sure you understand any technical specifications that you need to meet for your campaign video to be shared on any specific platforms.
The more time you put into planning, the smoother your video shoot will go. Take the time to come up with a plan B, C, and D for the day of filming. Determine ahead of time what you'll do if it rains or a volunteer doesn't show up, for example. By putting in extra time during the planning stage, filming your video should require less takes, allowing you to spend more time focusing on other aspects of your campaign.
5. Share Your Political Campaign Video
Finally, it's time to share your campaign video with the public. Publish the video on your campaign's YouTube channel or another video-sharing platform, then decide how you'll incorporate it into your marketing and voter outreach efforts. Consider sharing it across:
Instagram
Facebook
TikTok
Email
Your campaign website
Television or local media outlets
Make sure to optimize and upload your video to those specific channels. For instance, if you want to place videos in local media outlets and television advertising, those videos often require different technical specifications compared to videos you would post to social media. Post your video on different channels when you think you'll get the most engagement so you don't overwhelm your audience with the video, but you still get it out to as many people as possible.
Expert Tips on How to Make a Campaign Video Stand Out
We chatted with progressive digital strategist Yash Mori for insights on creating videos for campaigns and social movements.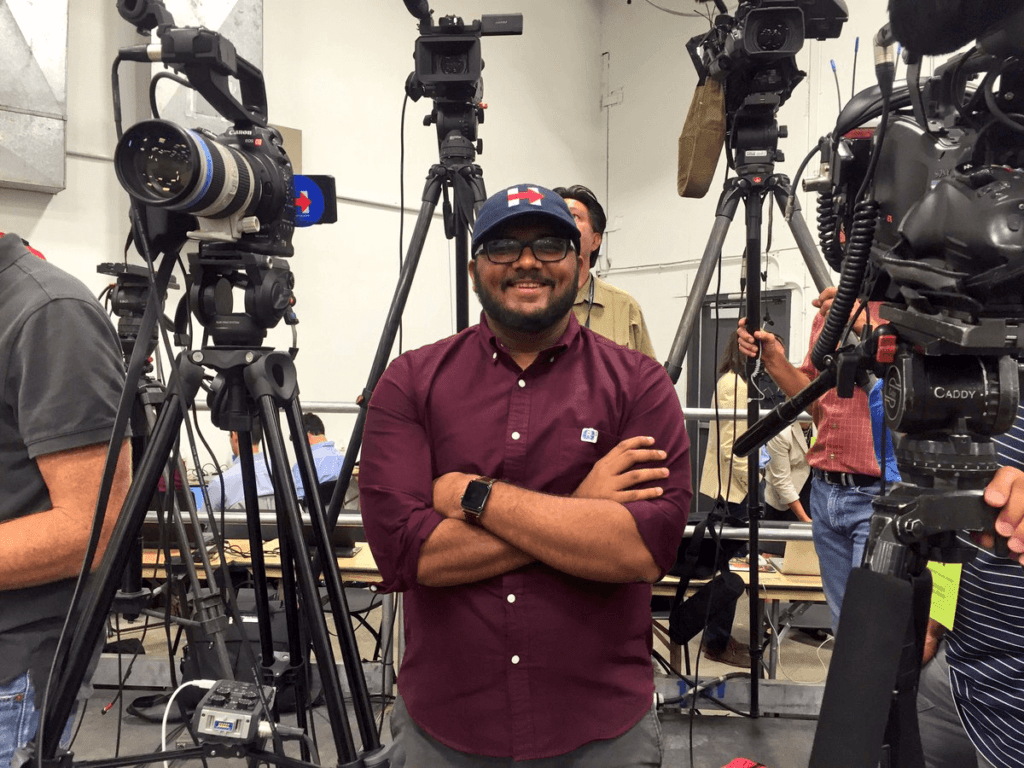 Yash has worked for a diverse slate of progressive campaigns and movements, including Hillary for America, United We Dream, the ACLU, and 350.org. We shared Yash's invaluable insights on digital storytelling and we couldn't resist sharing his advice on creating persuasive political videos. The highlights of Yash's advice from our interview are below:
Center People in Your Video
Compelling videos center people. People want to see other human faces in the first 10 seconds of a video. You should show the candidate as much as you can. If you're making an issue-focused video, show the people who are being affected by the issue.
Be Authentic
Being authentic on camera is crucial. I can do scripted content, but I'd much prefer just sitting down, turning on the camera — not even touching it — and having a conversation with the person. That's where you're able to build a strong relationship with somebody. Go into a community, listen to their stories, and sit down in their living rooms to film those conversations.
Get Creative With Sound
Sound inspires people. A lot of the musical elements I include have tried to inform real-life elements. Drum beats can mimic heartbeats. Music can build emotion and can help uplift the stories that we're telling.
Aside from music, the quality of your audio is key. A documentarian once told me that people see with their ears. If people can hear the ad properly, they'll be more likely to stick around instead of clicking away.
Start Making Your Campaign Videos Today
Now that you know how to make a campaign video and how to make it stand out in the minds of voters and donors, you're ready to get started. To make even more of an impact with your video, use digital marketing tools created for Democratic and progressive campaigns like yours.
With NGP VAN, you can share your campaign video via targeted email series and other multichannel campaigns. Explore NGP VAN's Digital 8 to see how it can make a difference for you.