How to Obtain Political Endorsements for Your Campaign
May 2, 2023 | Brandon Blumenherst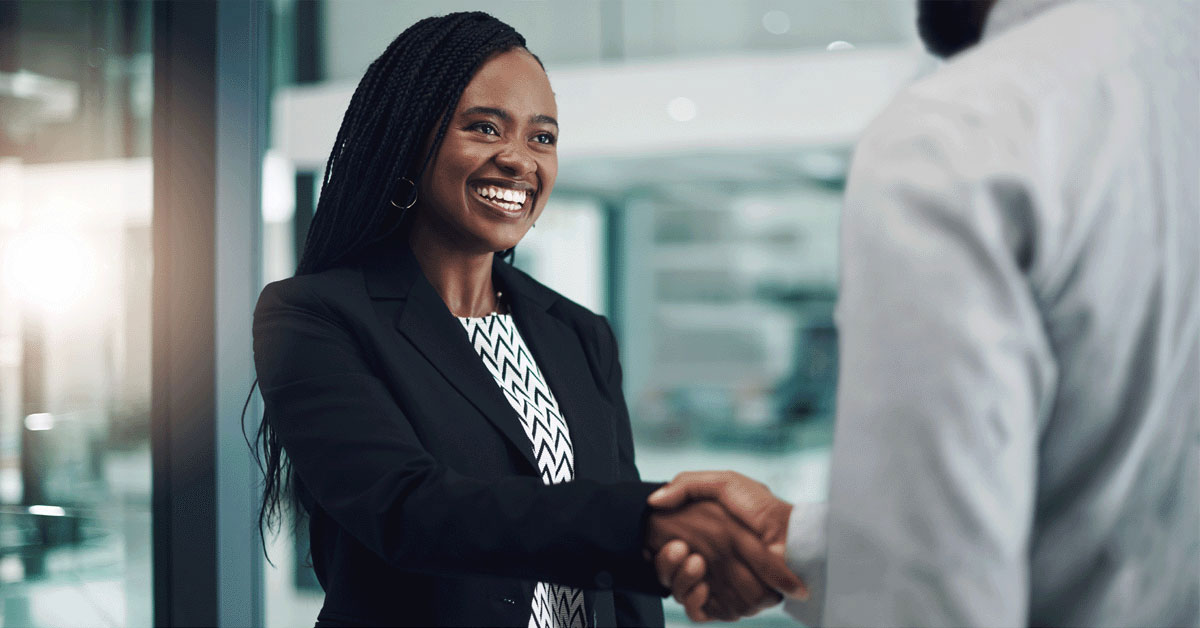 Every election cycle, candidates seek endorsements from respected individuals and organizations that can give them a significant boost in visibility and credibility, potentially leading to more support from voters and donors. But how does one go about obtaining endorsements, and how can one effectively promote those endorsements to gain the most benefit? In this blog, we'll explore the answers to these questions and more!
What are Political Endorsements?
First and foremost, it's important to understand what endorsements are and why they matter. An endorsement is a statement of support for a candidate from a person or organization with influence or authority. Endorsements can come from a variety of sources including, but not limited to, public figures, political parties, advocacy organizations, labor unions, or other groups that have a stake in the political landscape.
Endorsements matter for several reasons. They can help increase a candidate's visibility and credibility, especially among groups of voters or donors who may be deciding who to vote for or who to support financially. Political endorsements can also signal to voters that a candidate is aligned with certain values or priorities. Some voters may simply vote for a candidate just because they've been endorsed by an individual that they respect or an organization that is important to them. Endorsements may also help mobilize specific groups of voters that are motivated to vote for a specific issue or cause.
Do Political Endorsements Matter?
Political endorsements can be a double-edged sword. Political endorsements certainly signal support from an individual or organization, which can sometimes be accompanied by additional financial or organizational support. For instance, some individuals and organizations may contribute to your campaign, others will organize events or actions to help get out the vote, and others may do both or neither. High-profile endorsements can also generate media attention and buzz to increase support and awareness for your campaign.
While many endorsements are positive and help build support for your campaign, endorsements from controversial figures or organizations may pose a potential risk to your campaign. Weigh the pros and cons of accepting an endorsement from these individuals or organizations to determine how to proceed forward with or without their endorsement.
How to Ask for a Political Endorsement
So, how can you obtain political endorsements? The first step is identifying the individuals or organizations most likely to support your campaign. You may have some ideas of who or what organizations you should reach out to first, but you may also want to do some research to learn more about their values, priorities, and track record when it comes to endorsing candidates. By doing this research now, it will be easier to connect and speak about the values that are important to the endorser.
Once you've identified these potential endorsers, the next step is to build a relationship with them (if you don't have one already). You may be able to reach out to individuals or organizations directly to start developing your rapport through ongoing communication. However, some organizations (particularly labor unions and advocacy groups) have established endorsement processes that may include sending out questionnaires or conducting interviews with candidates as the election nears before they publicly endorse candidates.
To secure an endorsement, you will want to make a strong case for why you are the best candidate for the job. Highlight your experience, qualifications, and accomplishments as well as your vision for the future and your plans for achieving your goals. You may also want to demonstrate your knowledge of the issues that are important to the individual or organization, and your ability to work collaboratively with others to achieve results.
You can also build momentum from endorsements of other people to build your campaign's credibility and inspire others to endorse your campaign as well. By adding these endorsements to your website, posting them on social media, and adding them to other materials, you can increase the potential impact of these endorsements to boost your campaign's visibility and credibility to garner additional endorsements.
Promoting Your Endorsements
Once you secure an endorsement, you'll want to determine the best way to promote them. Here are a few ways that you can promote your political endorsements.
Host Events
Whether it's a press conference or a rally, endorsement events can help generate media coverage and additional buzz around your campaign's momentum.
Create Graphics to Share on Social Media & Email
It's easy to create social media graphics with a picture of you and the organization's logo to share widely on social media and via email. These graphics can help generate momentum by showing support for your campaign from important individuals and organizations. You can also tag their accounts on social media so they may potentially share your post with their followers as well! Understand and create tactics that can help spread more awareness about your campaigns.
Create an Endorsements Section on Your Website
Listing your endorsements on your website is a great way to consolidate the names and logos of individuals and organizations that are supporting your campaign.
Add Endorsements to Your Printed Materials
You may choose to include your endorsements on printed materials (mailers, yard signs, literature, etc.). Groups that endorse your campaign may send along approved logos and messaging to use on printed or digital materials. They may also issue logo usage guidelines, so follow them and add any needed language or disclaimers. Check with your relevant election authority to determine what needs to be done (if anything) to include endorsements on any of your materials.
While political endorsements are not a guarantee of success, they can be an important tool for candidates looking to build a winning campaign.
Ready to Start Collecting Political Endorsements?
Obtaining and promoting political endorsements requires a deep understanding of the political landscape in your community, effective relationship building, a compelling message, and a thoughtful and strategic approach to promoting your endorsements. By leveraging your endorsements effectively, you can increase your visibility, credibility, and momentum, and build support for your campaign to power your path to victory on Election Day. Let us help you get started today with your political campaign!