4 Tips to Improve Your Voter Outreach
June 12, 2023 | Brandon Blumenherst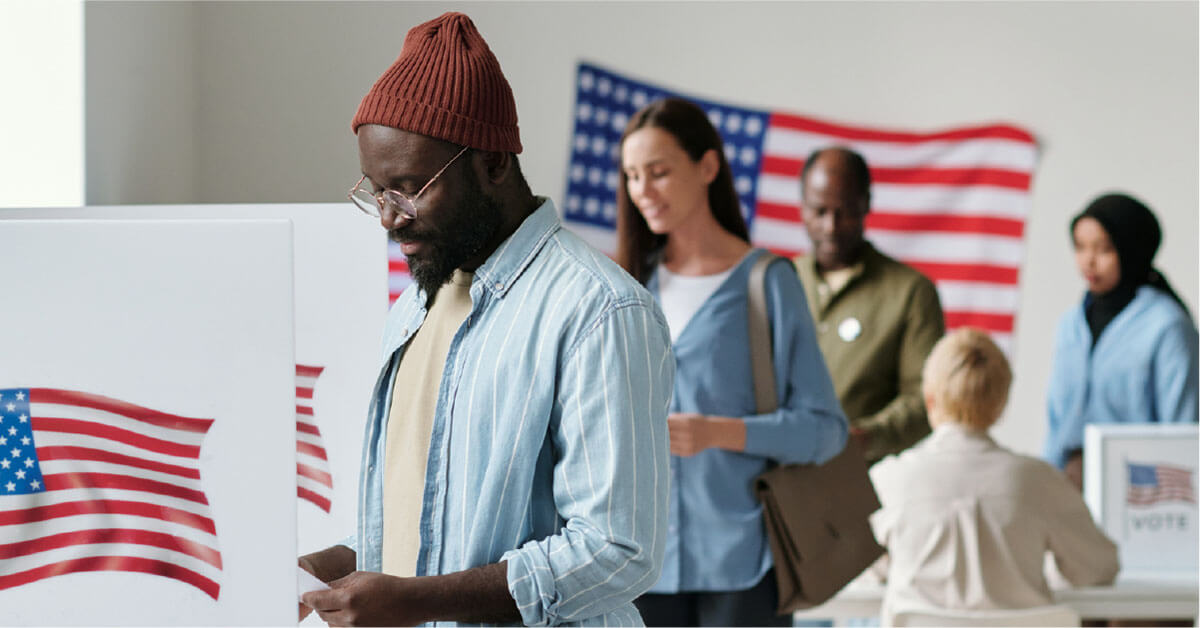 Are you just starting to conduct voter outreach for your campaign, PAC, ballot initiative, or advocacy organization? In this blog post, we will share four valuable tips to maximize the potential of NGP VAN software and improve your voter outreach efforts to achieve your campaign or organization's goals.
How to Improve Your Voter Outreach
Strategic voter outreach to targeted groups of voters can be the key to success for your campaign or cause. By following these tips, you will likely improve your voter outreach to more effectively connect with voters, get them out to vote for your campaign or cause and win.
Targeting Your Voter Outreach
One of the most integral steps in improving your voter outreach is targeting the voters you need to hit your win number. In other words, do you need to persuade unlikely supporters to support your campaign or organization? Or can you mobilize enough of your base or likely supporters to win? By determining this strategy before you start your voter outreach, you'll be able to more effectively target the voters you need to win, and develop messaging that resonates with them.
Thankfully, VAN and SmartVAN make it easy to create targeted lists of voters based on multiple voter data points. You can build voter contact scripts (either linear (static script) or branched (dynamic based on the voter's responses)) that guide your volunteers' conversations with voters, record their responses, and sync data instantly back to VAN. You can also choose a default script and up to four alternates in OpenVPB and MiniVAN that allow you to customize your message for distinct groups of people and easily switch between scripts in different languages. By providing more relevant messaging to these specific groups of voters, you have a higher likelihood of winning over more potential supporters or mobilizing them to get out and vote.
Prioritize Canvassing in Your Voter Outreach
Canvassing is a powerful and personal voter outreach technique that allows voters to speak with a volunteer from your campaign or organization and address any issues that are important to them. While it takes more time, canvassing typically has a higher voter contact rate than phone banking. In other words, you may attempt to reach fewer voters canvassing compared to phone banking in the same amount of time, but you're more likely to talk to more of those voters. Using MiniVAN, volunteers enter voters' responses to the questions on your script, which are directly synced back to VAN, saving time for your campaign or organization. MiniVAN Manager also makes it easy for campaigns and organizations to track canvassers' activities and ensure they're as efficient and effective as possible.
Identify Supporters Early and Ask Them to Get Involved
As you start contacting voters, you'll quickly identify supporters who plan to vote for your campaign or support your organization. If they plan on voting for you or supporting your organization, you should ask them if they'd volunteer too! If you can gain additional volunteers from those who will support your campaign or organization, you can make your way through your voter universe even more efficiently. You may also open an opportunity to make another pass through your universe to try and identify even more supporters. However, some supporters may not want to volunteer for the campaign or organization. Regardless of whether they can volunteer for your campaign or organization, ask if you can put a sign in their yard to show support for your campaign or organization or see if they can help in some other way. You can also tell them where they can sign up for volunteer events in the future if their circumstances change.
Get Your Supporters to Vote Early
While some campaigns and organizations focus their GOTV efforts on driving voter turnout on Election Day, most states allow voters to cast their ballots early in person or through voting by mail (sometimes known as absentee ballots). Campaigns and organizations can use this extra time to contact as many identified and likely supporters as possible and encourage them to vote early. By doing this, you can score early votes for your campaign, conduct more efficient outreach as you remove voters who have already voted from your lists, and potentially recruit more volunteers by asking those supporters to help you get out the vote.
What Voter Outreach Tactics Can You Implement?
There are several voter outreach tactics your campaign can implement, and ideally, you want to execute as many of them as possible through a multichannel approach. Executing a multichannel voter outreach strategy is beneficial for your campaign because you have a better chance of connecting with the voters you need to win. Some people may not be willing to answer their door, but they may be willing to answer a call or text. Some may not answer any direct voter contact methods, so you may need to supplement as much as possible with digital advertising and direct mail programs.
Here's a short list of the potential voter outreach tactics you can implement and why they're important:
Door-to-Door Canvassing
Canvassing continues to serve as one of the most effective voter outreach tactics because of the personal and powerful conversations that can take place at voters' homes. These can be highly impactful conversations for voters. Some may have never had a candidate knock on their door before, and some may vote for you just because you showed up to talk to them. As we mentioned earlier, you typically have a higher contact rate, but reach fewer voters in the same amount of time canvassing compared to phone banking.
Phone Banking
Phone banking is another voter outreach strategy focused on talking directly with a voter, but the medium is different. In a similar manner to canvassing, one-on-one conversations over the phone can be impactful to many voters. While you may attempt to reach more voters by phone banking compared to canvassing in the same amount of time, you will likely talk with fewer voters. In addition to calling voters, you can also text them!
Texting
Text messages usually have an incredibly high read rate (over 90%). However, they typically do not have high clickthrough or response rates. But, because of the audience size, you can still gather a decent amount of data despite the low response rates. You can also supplement these voter contact tactics through digital advertising to targeted groups of voters.
Digital Advertising
With our Facebook Ads Manager Integration, you can easily advertise to targeted groups of voters through digital advertising. However, digital advertising is not a direct contact with a voter. It can be a valuable supplementary voter outreach tactic. But you will want to implement as many tactics as you can to have direct conversations with voters in addition to other supplementary tactics like digital advertising and direct mail.
Direct Mail
In a similar manner to digital advertising, direct mail can be targeted to specific households. Direct mail gives you space to communicate where you stand on the issues, why you're running for office, and more. But it should be a supplementary tactic to your other one-on-one conversations you're having through canvassing or phone banking with the voters you need to win. As we mentioned before, you will want to implement as many of these tactics as you can to gather as much data as possible to inform your voter outreach heading into Election Day.
Improve Your Voter Outreach with NGP VAN
As the leading technology provider to Democratic and progressive campaigns and organizations, NGP VAN provides incredibly impactful software that can help you run more efficient and effective voter outreach programs. From our comprehensive voter file solutions, like SmartVAN, to our mobile canvassing app, MiniVAN, to our Open Virtual Phone Bank (OpenVPB) software, NGP VAN offers the industry gold-standard voter outreach tools to win elections everywhere. Learn more about how we can help you win today!