Political Campaign Digital Strategy: Winning Online Support
September 11, 2023 | Brandon Blumenherst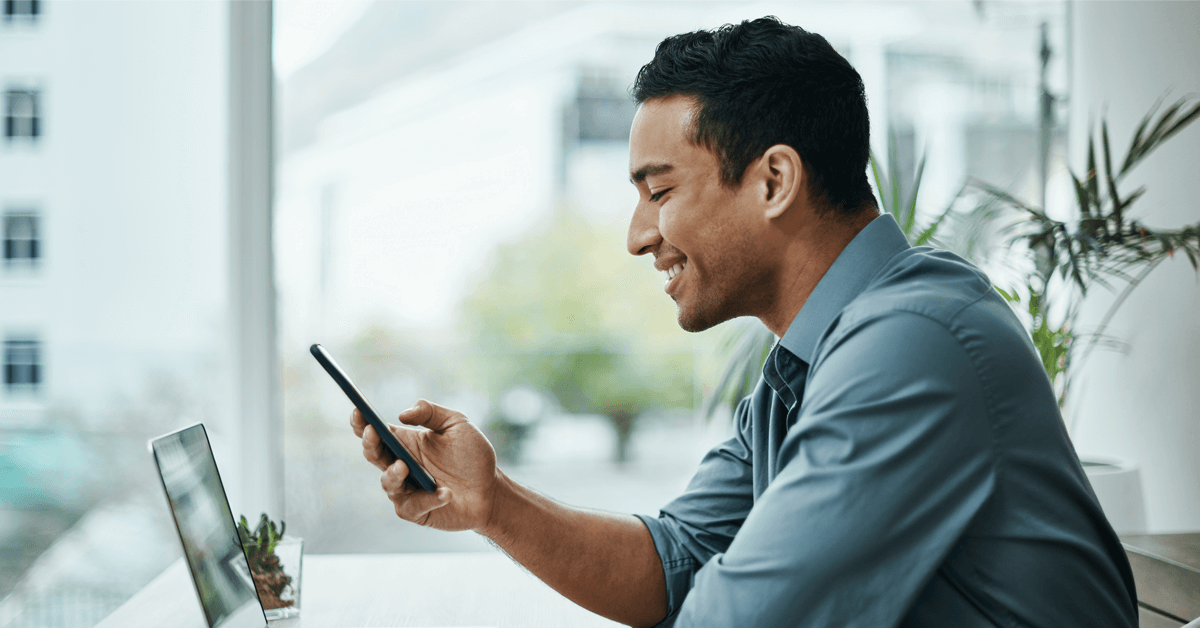 It's no secret that we live in an increasingly digital world that encompasses everything we do – from how we communicate with our friends and families, to how we bank, to how campaigns communicate with voters and supporters. Studies on recent elections have found that social media and maintaining an online presence are especially important for new candidates, giving them an advantage against their opponents. 
To help get your new progressive or Democratic campaign off the ground, this guide will walk through the basics of digital political campaign strategies and the tools you can use to craft your own.
What is a Political Campaign Digital Strategy?
A political campaign's digital strategy consists of all of your planned activities for engaging supporters and voters online. This might include making social media posts, maintaining a consistent weekly email newsletter, hosting virtual events, and more.
Rather than being a small subset of what your campaign or organization does, digital should be at the heart of everything you do. It empowers you to tell your own narrative and reaches supporters where they are. This is especially important for new candidates who are unlikely to have access to mainstream news channels as easily as incumbents.
While you should still try to win earned media from local news networks, start documenting and sharing photos and videos from your campaign on social media. To start collecting content, take plenty of pictures during events like canvass launches or fundraisers, record videos to share important campaign updates, and create other posts to build your content pool for use in the future.
A well-organized digital strategy will inevitably be a source of strength for your campaign. By defining your voice, engaging supporters, growing your email lists, and updating your strategy as new data comes in, you can build a strong digital strategy for your campaign.
Establish Your Online Brand
One benefit of social media over traditional channels is that you have the power to control what is said and shared on your campaign accounts. By speaking directly to your supporters online, you may feel more approachable and it may help supporters get to know you, your values, and your platform on a more personal level.
Build these connections and stand out online by deciding what your brand will be and sticking to it. Choose a voice that will resonate with voters and also allow you to discuss the issues and topics that are important to your campaign. For instance, being irreverent might lead to a few popular posts with clever comebacks, but that same tone might make talking about serious issues more challenging.
If you're struggling to define your brand voice, look to campaigns you admire for inspiration. You may find a politician whose digital presence resonates with your work.
While you should aim to maintain consistency, keep in mind that you may need to adjust your approach across different spaces and platforms. For example, your social media feed might be focused on breaking news and current events, whereas your weekly newsletter may share longer, more in-depth breakdowns of your platform or clear actions that need to be taken soon to support the campaign. Every audience is different, so pay attention to engagement data to find out what voice performs best on which platform.
Explore Online Channels
Political campaigns rely on several online channels, including their website, social media accounts, digital ads, email programs, and SMS or MMS. Voters will likely discover or interact with your campaign through these platforms, so ensure they represent your campaign well.
By taking the following steps, you can build an online presence that helps you engage with new and existing supporters and makes it easier for voters to learn more about your campaign.
Design A Website For Your Political Campaign
When you get your website up and running by launch day, voters can easily find you, learn about your campaign, donate, and sign up to volunteer. When building a website for your political campaign, we recommend the following structure:
An Inviting Home Page
Your home page forms voters' first impression of your campaign and should display your brand identity by featuring an image of you and your campaign logo. Along with a professional, compelling design, it should include links to other high-value pages on your website, such as your donation page, and an email sign-up form.
An About Us Page That Tells A Story
A political campaign's "About" page contains the candidate's biography and a few images. When selecting images, think about how you want to portray yourself. Are you an activist, a small-business owner, or an educator? Then, in your biography, explain why you're running for office. Your "About" page should also include a call to action and link to your "Take Action" or "Donate" pages.
An Issues Page Explaining Your Campaign's Platform
Your "Issues" page lists your positions on top and secondary issues in that order. You can also create individual pages for each issue and then link to them from your main "Issues" page, which would include a short paragraph on each issue. Provide a link at the bottom of the "Issues" page to contact the campaign if people want more information.
A Take Action Page For People To Get Involved
Your "Take Action" page is where visitors can sign up to volunteer or support the campaign in some capacity. It includes a sign-up form, volunteer opportunities, links to petitions, or any other way supporters can take action to help your campaign.
A Donate Page For People To Financially Support Your Campaign
Your "Donate" page is where people will make online donations. You'll need a payment processor to accept online credit card donations, and NGP VAN has you covered. With our streamlined application process, you'll be approved to start collecting payments and creating online forms within minutes of logging into NGP for the first time.
Keep your website updated throughout the election cycle. It's typically best practice to schedule times to regularly update your website with new information and review existing content. If you need someone to build a professional, secure, and affordable website for you, we can help.
Use Social Media To Build Your Digital Presence
Social media allows your campaign to speak directly to voters and supporters. Some of the factors to consider when creating your social media accounts are:
Using platforms that you can regularly update: When it comes to running social media accounts on different platforms, focus on quality over quantity. Rather than five accounts that each only have a few posts, it's best to manage just one or two that you update regularly.
Creating engaging content: Everything posted on the campaign's social media accounts should drive additional engagement and dialogue with your supporters. Varying your content across your accounts allows you to connect with different audiences and test what types of content resonate best with your followers.
Posting frequently: Social media algorithms tend to value accounts that post frequently. By posting regularly, you will also gain more impressions (how many times users see your post) and hopefully increase engagement (how many times users interact with your post).   
You can also build your digital presence using paid advertising on social media platforms. Run ads encouraging people to follow your account, subscribe to your email list, or complete a survey to get more involved with the campaign.
While these advertisements have a cost associated with them, they are typically less expensive than other means of advertising. They also allow you to target existing or potential supporters more effectively. NGP offers an impactful Facebook Ads integration that can help you run digital ads to find new supporters or engage existing supporters.
Employ A Digital Editorial Calendar
An editorial calendar keeps your team organized and provides a big-picture view of your digital communications strategy. A good calendar keeps you accountable by tracking your calls-to-action and ensuring that you push out a variety of content across platforms.
Work with your team to update it every week. These calendars provide structure and are meant to grow and adapt with your campaign, meaning it's fine if you need to depart from your original schedule now and then to seize opportunities or head off potential obstacles.
Build Connections & Encourage Action
Political campaign staff understand the importance of transforming casual supporters into dedicated volunteers and donors. When a supporter takes action, you should reach out and express your gratitude for their help and then ask them if they'd like to take another one. Whether they're helping you execute your field plan or donating to your campaign, thanking supporters and asking them to help again builds relationships between your supporters and your campaign, making supporters feel valued and trusted.
While most people will start with a simple task and build their relationship with the campaign, others may enter at different stages. For instance, someone may donate to your campaign before they like your social media page or someone may attend an event before they make a donation. Regardless of where they start their relationship with you, it's up to your campaign to build your relationship with those supporters. Here's what this relationship-building can look like for online supporters specifically:
Ask Supporters to Like or Follow You
Almost all of your relationships with supporters start with a small ask, and one of the easiest actions someone can take is following you on social media. You can run Facebook ads for likes, but you may also gather a lot of likes from people who are generally interested in politics. At this stage, people may be sympathetic, but they probably aren't invested in your campaign's success just yet. Cultivate these followers by posting engaging content about your campaign, platform, exciting updates, or anything else you think may get people invested in your campaign.
Introduce Sign-Up Forms
Once you have an audience, your next step is gathering their contact information so you can send targeted and relevant content. Ask your followers on social media to subscribe by signing a petition or adding their name to a list expressing their support for your candidacy. When they add their name, you can collect important contact information like their name, phone number,, email address, and zip code and ask supporters to opt-in to your email list.
Offer Something in Return for a Donation
Offer to send supporters something after they make a donation. For example, supporters could donate $5 in exchange for a sticker or $10 for a button. This is an easy way to convert your supporters into donors.
Mobilize Your List
Now that you've built a supporter list, ask them to attend an upcoming fundraiser or campaign event or take action for your campaign by canvassing, phonebanking, or something else.
Keep Making Asks & Highlight Actions
Whether you're seeking contributions of time, money, or both, the relationship doesn't stop when a supporter makes their first donation or completes a canvassing shift. Keep making escalated asks in exchange to help build a more meaningful relationship with supporters while still respecting their boundaries. Some supporters may only be able to canvass once a week or donate $10 a month. Regardless, thank them for their contribution and ensure that you respect those boundaries in the future.
Additionally, lift up the great work that your supporters are already doing to help encourage others to take action. Share with your email list the impact that a $25 donation can make or post pictures online of volunteers gathering before a canvassing shift to show support for your campaign!
Implement Your Political Campaign Digital Strategy
Modern political campaigns need digital strategies, and you can get your campaign ready by launching a website, planning your social media posts, and considering how you can move casual supporters to dedicated members of your campaign's team.
To access the best digital tools for political campaigns, you'll need political campaign software from NGP VAN. Discover how to collect voter data, track connections, collect donations, and plan your campaign in one comprehensive system built just for progressive and Democratic candidates like you.