Digital Storytelling and the Immigrant Rights Movement with Yash Mori
June 22, 2018 | NGP VAN
Yash Mori is a progressive digital organizer and video producer. He has worked for a diverse slate of progressive campaigns and movements, including Hillary for America, United We Dream, the Latino Victory Fund, and 350.org. We spoke with Yash as he was arriving in California to resist the Trump Administration's separation of families at the border.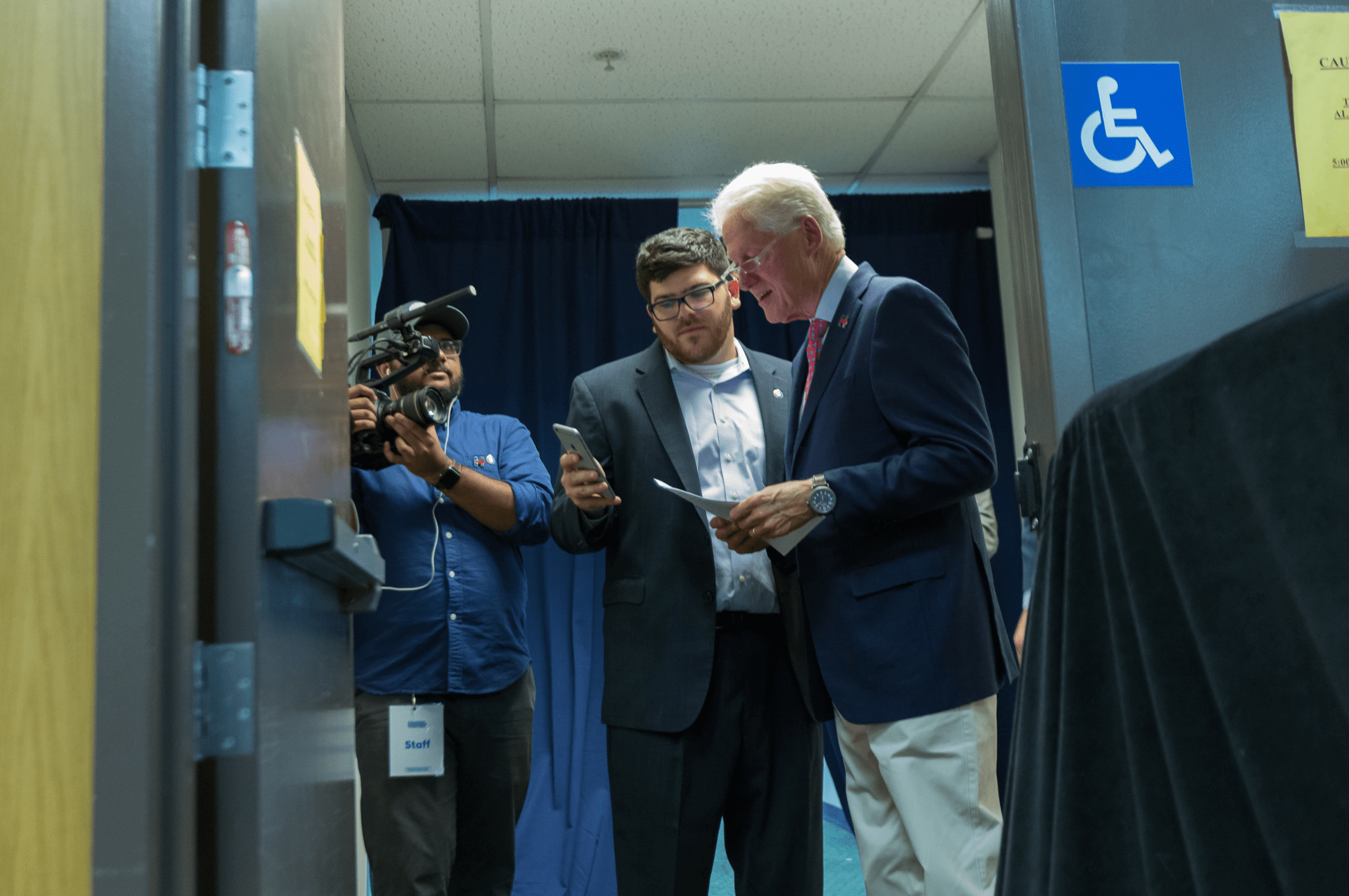 How did you get your start in digital organizing?
I grew up in North Carolina and I became politically active when one of my best friends got a deportation order — an order of removal. Before that, I wasn't politically active at all.
We were both in high school and I had no idea what an order of removal even meant. I had no idea of the struggle that undocumented folks in North Carolina were experiencing. So I became very active in his case. Fortunately, we won the case and he was able to stay with us in North Carolina.
After his case, I became a community organizer. We were always the youngest people in the room, and people assume that young people are always going to be good at social media and digital. So I was a benefactor of that assumption and got into digital organizing.
But I think that it was very important for me to learn community organizing, before I got into digital, because to this day, I still apply the basic principles in my digital work.
What makes a great story? What makes a great storyteller?
With any story that I hope to tell in the future, or am telling now, I want it to be grounded in the truth of the community and be grounded in the community itself. It's important to make sure that we have buy-in from the community, that the community is supportive of how we're telling the story, why we're telling it, and whose lens we're telling it through.
A great storyteller is someone who can relate to those experiences, right? I was easily able to relate to the experiences of immigrating to the country because my family immigrated from India. We lived through the struggle of being poor in India and then coming out to America and having the huge culture shock that many immigrants are going through now and have been going through for decades.
Telling a great story comes down to two things: making sure that it is rooted in the truth of the community and having real lived experience either through you or through someone close to you.
How do you approach storytelling with communities that you're less directly connected to?
One thing I like to do, and did a lot while I was working with United We Dream, is listen to the community before the camera starts rolling. With any community that I would show up to, the first interaction with them had to be face-to-face. I try not to bring any cameras in the space. I try not to bring any sort of ask or anything. I just wanna be in the space, I wanna listen.
I think in organizing in general, we've gone away from listening to the community. It's become this thing where we say "Oh, let me tell you how to fix the system." But even in digital, as I look at comments and feedback from my work, I just wanna absorb and listen. Through that listening phase, we can really have a conversation with the community and earn that buy-in.
And, you know, at the end of the day, it's never perfect. Sometimes we don't get that buy-in. I've definitely been in situations where the community doesn't want to go with my idea or do the video the way that I want — which is completely okay. We either leave it alone or we figure out what they wanna do.
You've been a storyteller and an organizer across multiple arms of the progressive movement. What are the trends that you've noticed?
Everybody believes in the same values, right? We can have our lingo and our jargon and all that stuff, but you can really break it down to just the emotions that people feel when they're talking about their community, or when they're talking about the work that they do, or even the reason why they're running for office.
We want to make a country that works for everybody. We want to make a country that works for the kid that's being separated from their parents today. We want to make a country that works for the single mother who is nervous that she might not have health care.
No matter where I've been — I've worked for environmental groups, I've worked for Tom Perez — it all comes down to this commonality that we want to figure out a solution that works for everybody.
When you think about smaller campaigns or organizations, what are the fundamentals of digital operation that they should invest in?
We've come a long way, when I started it used to be called online organizing, and now it's Digital. Everybody wants to jump onboard and figure out how to benefit their campaign and organization.
Even for smaller organizations, I think that digital needs to be at the heart of the campaign. One of the reasons why I learned to do photo and video was because media outlets weren't showing up to the actions that I was organizing. So, I went to YouTube and learned how to record and edit a video, so that I could email it to the local media outlets in North Carolina. We had to tell our own story to make sure that we were being heard.
So that being said, a lot of these smaller campaigns won't have distribution channels from local outlets. And so, social media and digital becomes their distribution channel. That's how they communicate with their voters and their constituents. When they're thinking about launching a new campaign, digital needs to be at the table from the very beginning.
What are the common things that you've seen campaigns and organizations struggle with as they try to tell their story online?
If we look at very successful online campaigns, one thing is clear: they all have a distinct voice that stands out from the crowd. They're going against the wind. That's what sticks online because the idea of the internet is open and free. People wanna be rebels online. They wanna share how they truly feel.
Having a distinct voice and a different voice than everybody else allows you to stand out and break through the noise. But a lot of organizations struggle with is finding their voice. Nine times out of 10, they've never had a conversation with their digital teams of 'what is our voice online and how is it different across different platforms?' Answering those questions can really strengthen your presence online.
You're an advocate for the power of youth organizing. Why do you think that is such a crucial focus?
One thing I always say is that in this work, I never want to be comfortable. Every day when I wake up I wanna be afraid that I will mess it up because that is what keeps me on my toes. I feel like young people in this country have that same energy. Younger organizers are willing to take a much bigger risk.
I feel that we have to do everything possible to make sure that the next generation has all the resources they need to succeed. And young organizers can teach us what they're learning about the digital platforms and usage.
What can other movements learn from the immigrant rights movement?
Persistence is key. We've been knocked down, we're getting knocked down today even, but we're still here.
We were knocked down for our Dream Act, so we came back and told Obama that he could do something, and we won DACA for our community. After that victory, we came back and we said now we wanna fight for our parents, and we did fight. Technically we did win on DAPA (Deferred Action for Parents of Americans), but it got held up in the courts. And then we came back again with a brand new Dream Act campaign. We saw the power of the immigrant youth across the country shut down the federal government.
It's the persistence. We are constantly being grounded in why we do this, what's important to us, and what's at stake. I feel like we've shared that knowledge across movements already.