Final Sprint Tips: Gmail Promotion Annotations
October 19, 2020 | Rob Winikates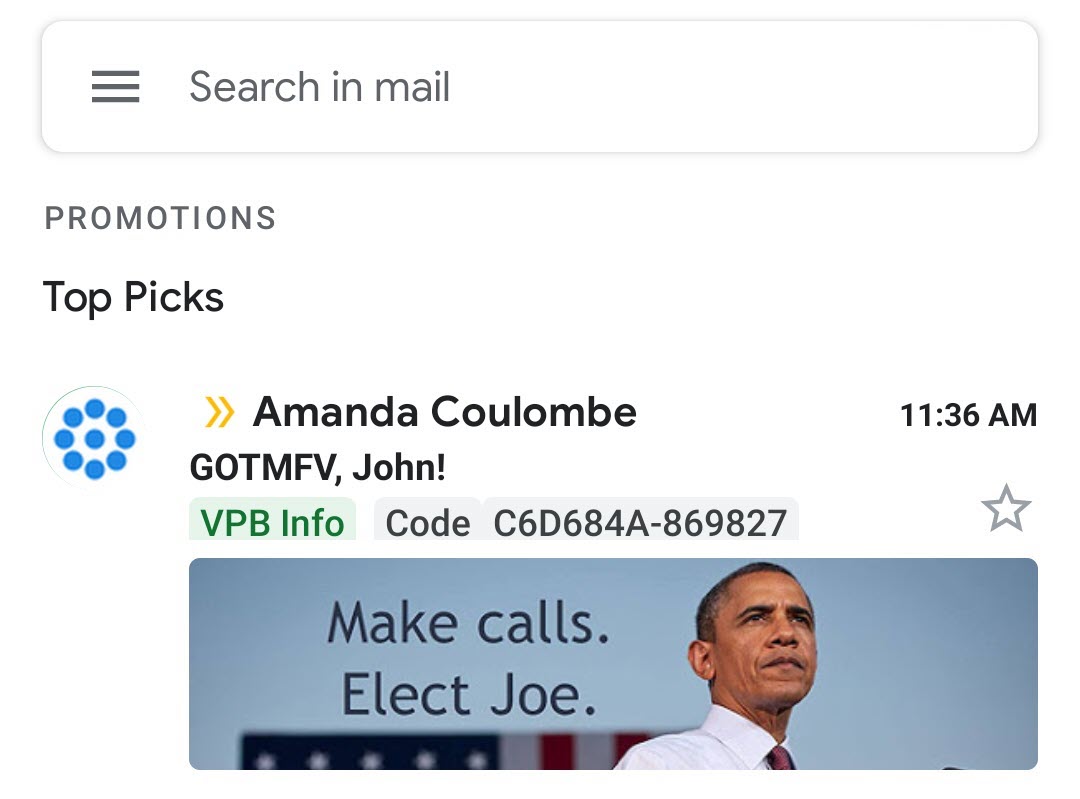 2020 is going to stand out as a campaign cycle that required a lot of ingenuity. With higher reliance on mediums like email and phones, it has been a challenge to get the most engagement with their volunteers in new and different ways.
We're coming down to the final days of the 2020 campaign cycle, so the team at NGP VAN wanted to give you one more way to make yourasks stand out in people's inboxes: Gmail's promotion annotations.
What is a "promotion annotation"? Gmail has a mobile-only feature (for now) that allows email senders to declare a promo code, with a small amount of call to action text and an image, that is valid for a certain time frame. Sounds a bit like an OpenVPB volunteer ask, right?
Here's what it looks like on a device: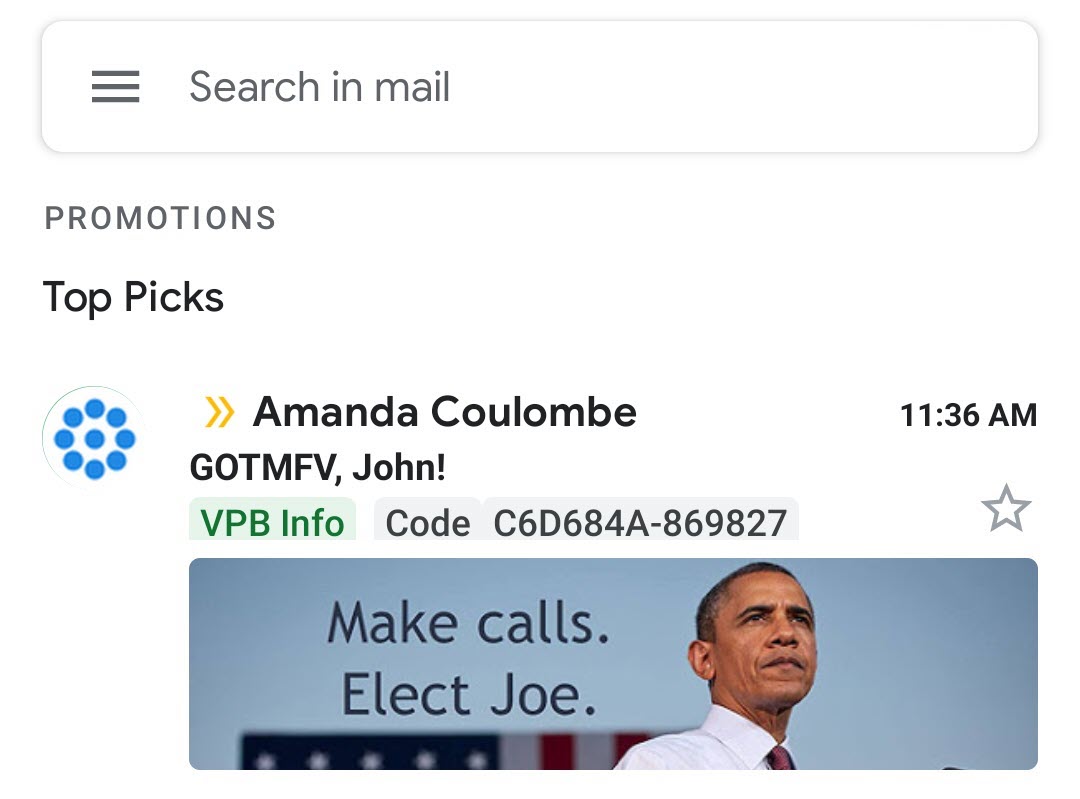 When someone clicks on this promotion, they'll be brought to the email you sent, so make sure you have a clear call-to-action and link to the specific action in there too.
Gmail won't show this format to every user, every time they open their promotions tab, but this is a great way to extend your email reach, have your email presented more than once, or get more prominent placement for your volunteer ask.
This tactic could be used for an OpenVPB call to action, or to join a volunteer zoom, or other asks that have code based access!
For more GOTV tips , check out our Get Out the Vote Success Guide located in the Voter and Volunteer outreach section of the help docs.
Sadly, this doesn't work on desktop Gmail yet, nor any other inbox provider, just mobile Gmail apps. That said, Gmail is typically about 50% of most client email lists, so there's still a decent chance of reaching a good number of your supporters with this tactic.
It is also worth noting that this only works for emails where you can edit the source code of the email you are sending, so, if you sending invites from your own email inbox, this tactic likely won't work for you.
Here's the full example source code the above screenshot, formatted for use in Targeted Email (microdata, not JSON-LD), with comments breaking down what you should change:
To read more about this, see Google's official documentation about this feature.
If you're looking for a tool to help with the creation & management of this sort of markup, check out the free tool PeakInbox.