Hiring Political Campaign Staff
May 8, 2023 | Brandon Blumenherst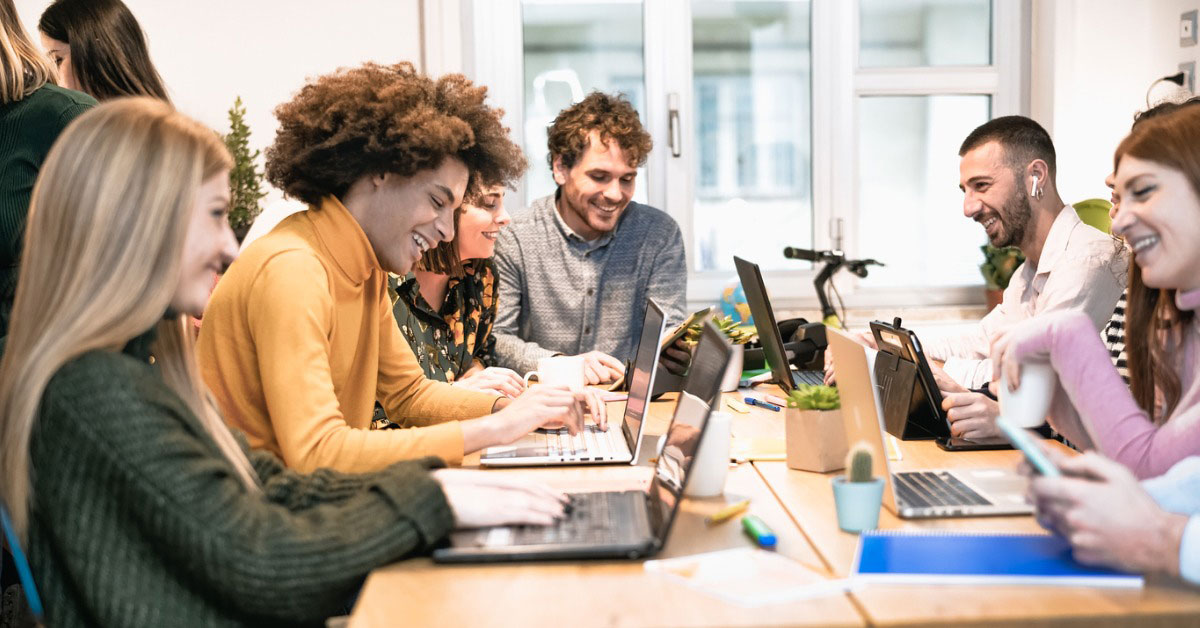 Hiring political campaign staff can provide additional support for your campaign, but when and why should you hire them? While every campaign is different, here are some answers to many questions you may have about hiring staff for your political campaign.
When Should You Hire Political Campaign Staff?
Timelines vary for hiring political campaign staff depending on the campaign cycle, what level of office you're running for, and when you think you will need additional support. For instance, if you have a competitive primary election to win, it will probably benefit you to hire your staff earlier rather than later to help you win your primary election. However, hiring someone too early will cost your campaign more money, but hiring them too late may not allow them enough time to help you fully achieve your campaign goals.
Why Should You Hire Political Campaign Staff?
The number of staff will largely be determined by the level of office you're running for. If you're running for a local office, you may not hire anyone (except maybe a part-time treasurer or campaign manager), while a statewide candidate may hire dozens of people (maybe more). While additional factors (like the size of the district or your campaign goals) may help determine how many staff members you need to hire, building a campaign staff depends on your budget and your decision about where to spend money.
There is a limited amount of time and resources available during every election cycle. Hiring staff can take some tasks off your plate and hand them to dedicated campaign professionals, but you'll need to pay them. If you're struggling to keep up with everything, it's probably worth hiring staff to help guide and provide additional support for your campaign.
Political Campaign Staff Structure
A political campaign staff brings expertise and experience to help you achieve your campaign goals. But who should you hire? Here is a list of people you may want to consider hiring to build your political campaign staff structure:
Call Time Manager
Call time managers prepare donor lists with all the necessary information (including a phone number, past giving history, etc.) for candidates to make an informed ask staff candidates during call time, enter call results, and follow up with donors.
Campaign Manager
A campaign manager oversees all aspects of campaign operations. Their main job is to always keep the campaign on track. The campaign manager will find key staff and delegate tasks and authority to that staff. They'll also follow up to make sure tasks are completed in a timely manner.
Digital Director
Digital directors lead all digital efforts and communications, including email, social media, digital advertising, and more. They are often responsible for developing a digital communications plan that outlines all the communications that will be sent or posted on behalf of the campaign.
Donor Researcher
Donor researchers help you find additional donors for your campaign. This work requires database-building skills and various forms of online research abilities. Donor researchers work closely with the finance director and treasurer.
Event Planner
Event planners develop, coordinate, and organize events of all shapes and sizes. Whether they're organizing a high-dollar fundraiser, a small house party, or a GOTV rally, the event planner works with the necessary staff and volunteers to effectively execute campaign events.
Field Director
Field directors map out the field plan and take the lead in executing the plan. Working in sync with the volunteer coordinator, the field director will put the ground forces out (optimally daily) to identify votes or get the "message" out door-to-door.
Field Organizer
Field organizers work underneath the Field Director to help execute the field plan. They often help lead volunteer trainings, launch canvasses, recruit more volunteers, and knock A LOT of doors.
Finance Director
Finance directors help raise money for your campaign. They make sure the campaign has the financial resources to achieve its goals. They will help develop fundraising appeals and strategies and work closely with other campaign staff to execute the fundraising plan.
Treasurer & Compliance Officer
Treasurers and compliance officers are legally responsible for the campaign filings and disclosure reports. These roles are integral in making sure that accounts are reconciled and that all your donations and expenditures are accounted for in every filing. Treasurers and compliance officers typically work closely with the finance director, call time manager, event planner, and campaign manager.
Scheduler
Schedulers manage the candidate's schedule. They will coordinate with other members of the growing team from the campaign manager and field director to the finance director, volunteer director, and event planner.
Volunteer Coordinator
The volunteer coordinator must be personable and able to delegate volunteer duties quickly and efficiently. Volunteer coordinators work closely with the field director, event planner, and campaign manager to make sure there is enough volunteer support for various campaign efforts.
Consider the needs of your campaign and determine if you can and should hire staff or if you can find volunteers to fill those roles. For instance, maybe a family member or friend is an accountant who would be willing to serve as your campaign treasurer. Finding a few volunteers to help fill some of these roles on your campaign will save you money and time moving forward.
While it would be great to have all those staff members be a part of your political campaign staff structure, understanding where you may need the most support should help guide these decisions. Having a campaign manager, treasurer, and volunteer coordinator will help guide a lot of what needs to happen on your political campaign. If you need help finding individuals to hire, reach out to your local elected officials, county parties, or state parties who should be able to refer you to someone who can help solidify your political campaign structure.
Political Campaign Staff Salary
Political campaign staff salaries vary widely across the industry depending on the size of the race and scope of responsibilities. While volunteers can usually fill some roles on a campaign, hiring professional political campaign staff for specific activities (especially those you don't have experience in) will help you more effectively achieve your goals.
Statewide and National Campaign Staff Salaries
Statewide and national political campaign staff salaries are usually higher than state and local campaigns. However, because these campaigns typically have larger budgets, staff costs will make up a smaller percentage of their overall budget. Congressional campaigns may hire several people while Senatorial and statewide campaigns may hire dozens (maybe more) for their campaigns. The salaries for these positions vary widely depending on the size and competitiveness of the race, scope of responsibilities, and more.
State and Local Campaign Staff Salaries
Staff costs may be a larger share of your budget in state and local races, but hiring staff on a smaller race can have a significant impact by providing additional support to your campaign. Oftentimes, state and local campaigns are under-resourced compared to national and statewide campaigns, making the impact of a paid staffer that much greater. State and local political campaign staff salaries are generally lower than statewide and national campaigns, but they may also vary depending on the same factors we stated previously.
Regardless of what type of campaign you're hiring for, you can then delegate responsibilities to your staff so you can focus on other campaign priorities (like call time or talking to voters). As in most organizations, more senior roles (like Campaign Managers and Finance Directors) will likely have higher salaries than less senior roles (like Field Organizers and Schedulers). Everyone is working hard to help you win whether they are helping you raise money or knocking doors. But before you hire anyone, consider if you need to hire staff, a consultant, or both to support your campaign.
Do You Need to Hire Political Campaign Staff, a Campaign Consultant, or Both?
Staff are part- or full-time employees who only work for your campaign. They run the day-to-day operations and work specifically to help accomplish your campaign goals. While some campaigns may need to hire staff, others may only need someone occasionally to provide high-level guidance or expertise in a particular area. That's where campaign consultants come in. Consultants often work for several campaigns every cycle, but they specialize in areas (advertising, fundraising, etc.) and provide specific services or guidance to campaigns. Consider whether you need to hire staff, consultants, or both when developing your campaign plan to budget accordingly and understand where you will and will not have extra support.
Building a Political Campaign Staff Structure for Success
In conclusion, hiring political campaign staff is a great way to take your campaign to the next level, but you have to balance it with your other campaign goals and priorities to determine if hiring staff is feasible for your campaign. As the leading and trusted political technology provider for Democratic and progressive campaigns, NGP VAN is used by political campaign staff across the country every election cycle. Request a demo today to learn how we can help empower your political campaign staff to raise and track more money, save time, and supercharge voter outreach.