Working with Political Campaign Consultants
May 15, 2023 | Brandon Blumenherst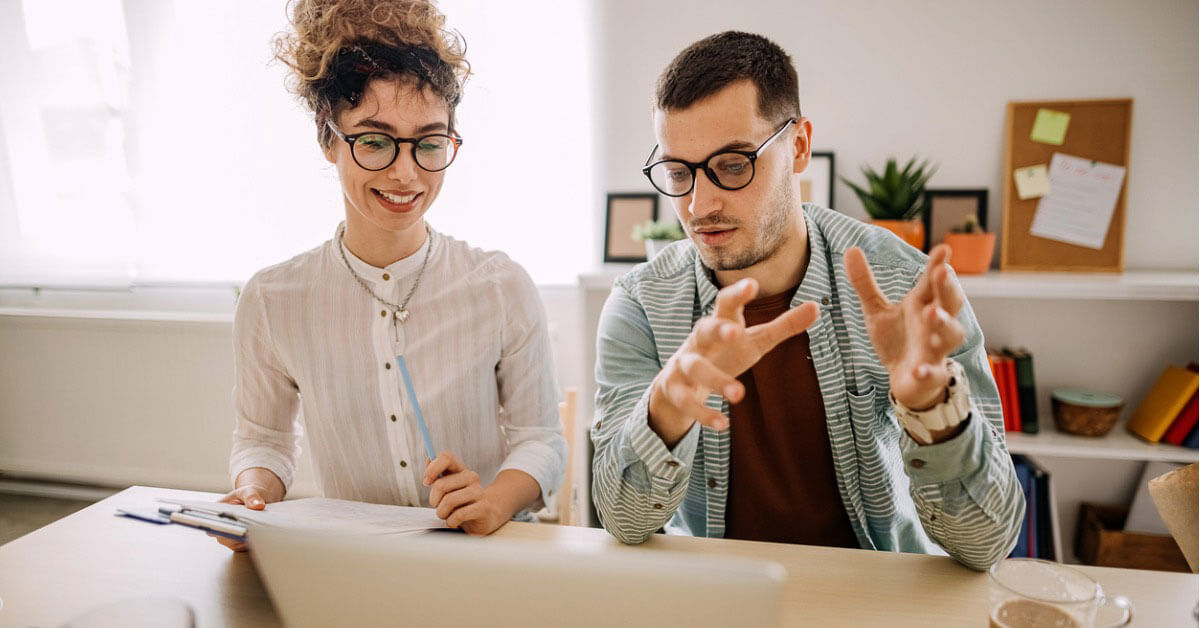 Political campaigns can be incredibly complex operations, but they typically all have one ultimate goal: winning the election. Campaigns must achieve several goals to win the election, like raising a certain amount of money or contacting a certain number of voters. While some campaigns may be able to do this on their own, many campaigns rely on the expertise of campaign consultants to help them efficiently and effectively achieve their goals. In this blog, we will discuss what campaign consultants are, what they do, and when you may want to hire one.
What Is a Campaign Consultant?
Campaign consultants are experts in the political space who often work behind the scenes of several campaigns in every election cycle to help candidates and causes win at the ballot box. Typically, they specialize in one or a few areas of campaign operations like fundraising, communications, grassroots organizing, or something else. However, some may also provide general guidance and directions to campaigns and organizations from a high-level perspective to provide helpful instruction but leave the execution of those tasks up to the campaigns and organizations themselves. Generally speaking, campaign consultants help support campaigns and organizations in areas they need it most or areas they want to improve in.
What Do Campaign Consultants Do?
As we mentioned before, some consultants specialize in specific areas while others provide more high-level advice. Consultants also typically have great political instincts and can help navigate complex political environments to help you achieve your goals. Here are some of the things that campaign consultants may do for your campaign or organization.
Analyze Voter Data
Most campaigns will be able to develop a win number on their own, but they may need help identifying the voters they need to win their race, and that's where consultants may be able to help. Using voter data (including that found in voter file solutions like VAN and SmartVAN) is the best way to target the voters you need to hit your win number. However, it can sometimes be difficult to parse through the data, identify the voters you need to win, and determine the messages you may need to share with them. Consultants can help you do that to ensure your limited time and resources are spent well during the busy election season.
Research You and Your Opponent
Opposition research (sometimes called oppo research) is usually completed for high-level campaigns to help them find more information to use against their opponents. Some of these consultants may also research you and your campaign to highlight any potential issues that may arise during the cycle and prepare plans to address them accordingly.
Conduct and Analyze Polling
Polling can provide more quantitative data to understand many aspects surrounding your political campaign or organization. Most of the time, polls center around expected vote totals or percentages with a certain number of voters undecided and a margin of error that can indicate how the race is shaping up. Polling can also help determine what messaging resonates best with target audiences, how people may perceive the campaign overall, and where campaigns and organizations may need to invest more resources to help win their races.
Develop a Fundraising Plan and Execute It
While fundraising totals vary widely across the political arena, there's no doubt that campaigns are expensive ventures. Fundraising is one of the areas where candidates and organizations spend most of their time raising the resources necessary to power their efforts through Election Day. Fundraising consultants can help create fundraising strategies, identify potential donors, and work to build relationships with those donors. They may also develop a fundraising plan for the campaign and work closely with the candidate and other relevant staff to execute it through a multichannel fundraising program that spans email, call time, digital advertising, and more.
Advertise For Your Campaign
Advertising is usually one of the highest expenditures on any campaign. But it is also one of the most critical areas to home in on what you hope to achieve and who you want to reach through your advertising. Campaign consultants can provide great insights into your relevant media markets, pricing, and demographic data to ensure you're spending your resources wisely and contacting the voters you're hoping to reach through various advertising channels, including television, online, social media, OTT, and more.
Consultants can provide many benefits to your campaign, especially if you need support or want to improve your efforts in particular areas.
When Should You Hire a Campaign Consultant?
When possible, it's typically best to reach out to consultants early in the election cycle (perhaps even the election cycle before) to start a conversation about what they can do to support your campaign or organization. By reaching out early to campaign consultants, political campaigns and organizations can begin planning around the support that the consultants will provide. If they will be supporting some early functions of the campaign, you will need some of that information to inform your campaign plan. As Election Day draws near, campaign consultants typically become even busier, so reaching out early to them will help ensure that your campaign or organization can get the support you need and allow the campaign consultant to focus on timely campaigns while planning for yours in the future. Also, by reaching out early, you will have extra time to work through any required processes with vendors the consultant may use and provide any necessary information to either of them. Plus, you will better understand the support the consultant will provide which will help develop and inform your campaign plan and set your campaign up for success.
Start Your Campaign with NGP VAN Today
As the leading technology and software provider to Democratic and progressive political campaigns and organizations, we're a trusted resource for campaign consultants nationwide. We've worked with thousands of campaigns and consultants over the past two decades to help elect changemakers at all levels of government. Request a demo to see our cutting-edge organizing and fundraising technology in action and learn how we can help you get elected.