Team Canvassing on MiniVAN: GOTV with your Friends
September 19, 2018 | NGP VAN
Canvassing is the foundation of a strong ground game. Studies have shown that just one in-person conversation had a profound effect on a voter's likelihood to go to the polls, boosting turnout by up to 20 percent.
Organizing a canvass can be tedious, requiring organizers to spend hours cutting turf, assembling packets, and entering data. So we built MiniVAN, a mobile canvassing app, to save organizers time and help campaigns run more efficient canvasses. MiniVAN has also drastically improved the door-knocking experience for canvassers.
Replacing walk-packets with smartphones means that canvassers no longer have to shuffle through paper. Organizers can even build out responsive branched scripts that guide canvassers when they're at the door.
MiniVAN's map view helps canvassers confidently navigate unfamiliar turf. The Find My Next Door feature shows canvassers the three closest un-canvassed houses on their list, helping canvassers quickly orient themselves. Mobile canvassing with MiniVAN is easy and intuitive.
Like most everything else in life, canvassing is better with a friend. The team canvassing feature ensures that volunteers can stay up-to-date with their canvassing partner. It's another huge upgrade from paper canvassing operations.
If your canvasser prefers to knock doors with a partner, have the two canvassers enter the same list number into the MiniVAN app. When a canvasser syncs their data, their partner will be able to see which doors have already been knocked.
Canvassing teams can divide up the same list. A new 'Team' icon will be displayed to indicate records in a household canvassed by someone else, and the corresponding canvass responses for those voters will also be displayed.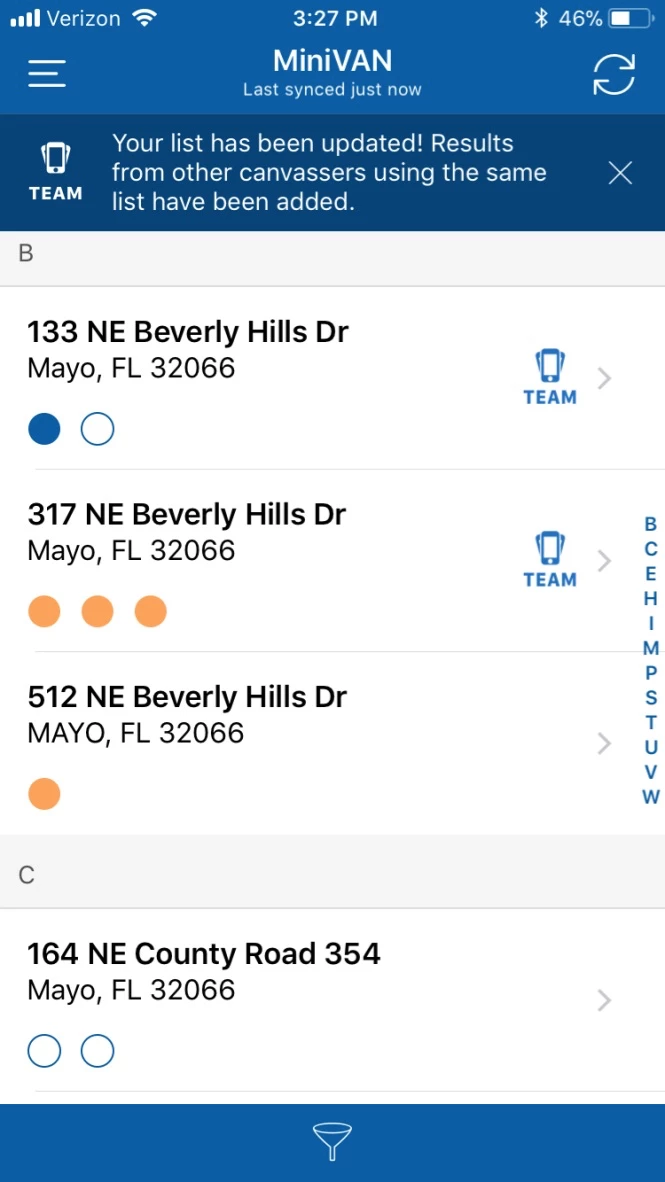 The individual details page for a voter's record will update with multiple canvass attempts displaying the Team icon and the Contact History status, date and time stamp.
During GOTV canvassers will see the results of multiple canvasses on the same list. Now, all canvassers sharing a list number will be able to see this information without an organizer having to manually refresh and resend the Turf.
By upgrading to MiniVAN Manager, campaign staff can monitor every canvasser's location, progress, and effectiveness in real time. Spot trends as they happen in the field and make updates or changes to scripts, walk sheets and canvasser profiles straight from VAN.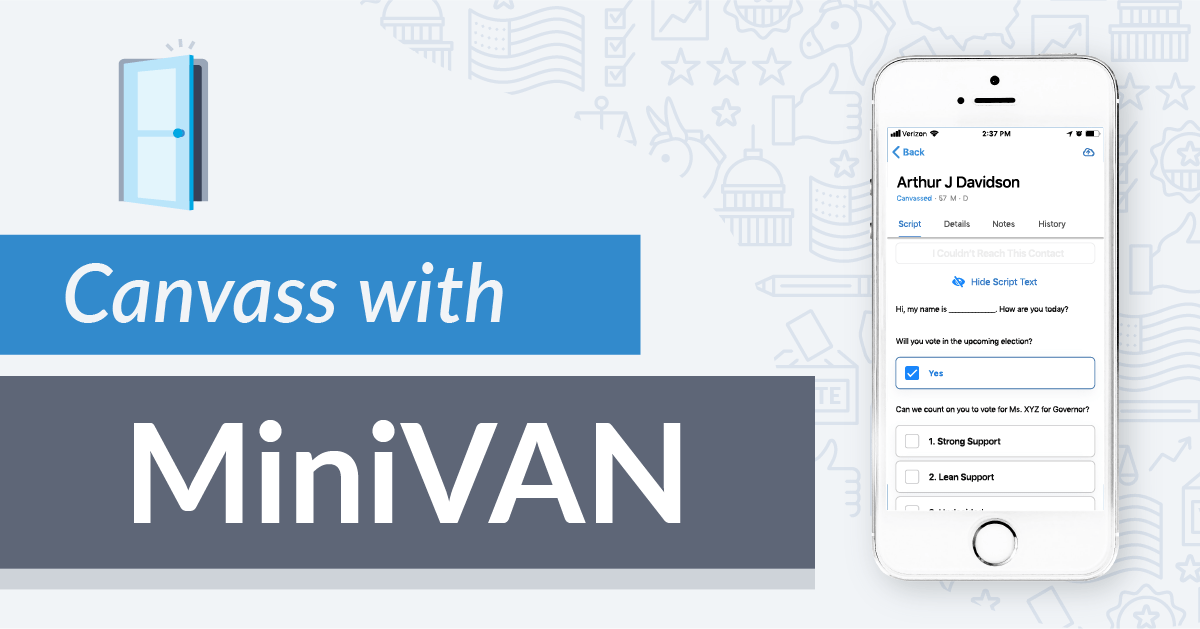 Bring your friends and start knocking doors! We can't wait to see how it goes. Tweet us a picture @NGPVAN.