NGP VAN Partners with DMO to Bring Affordable Campaign Technology to Local Races
May 28, 2019 | NGP VAN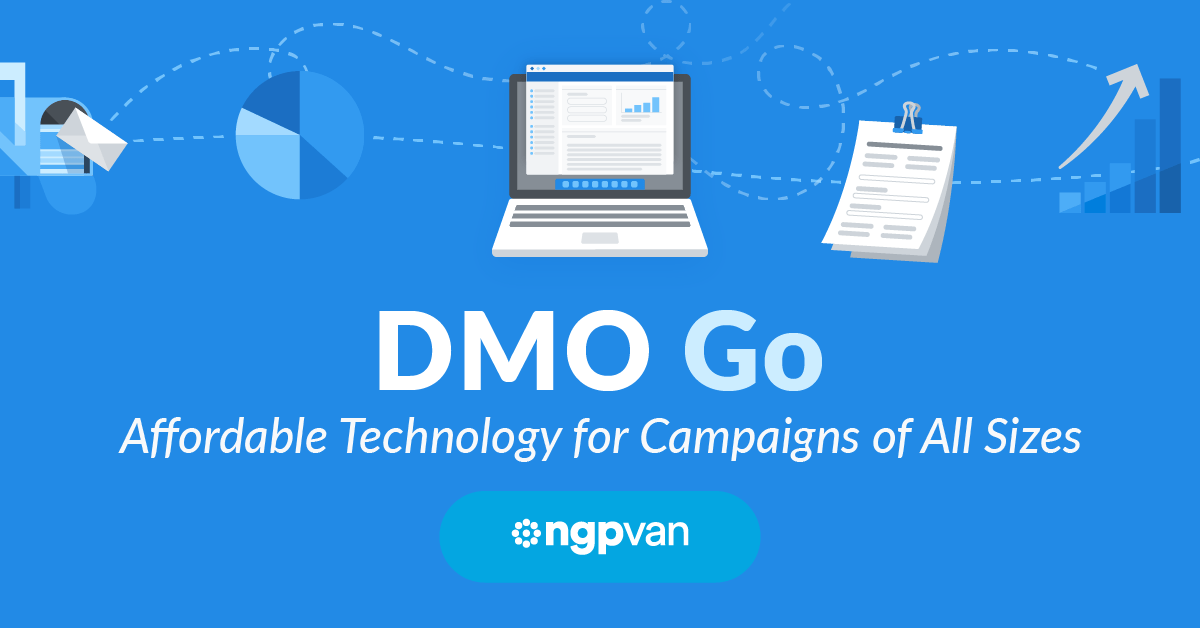 Running for office is hard — but running an efficient and effective operation doesn't have to be. NGP VAN and the Democratic Municipal Officials (DMO) have partnered to provide affordable technology for campaigns of all sizes. We're proud to partner with the DMO as they continue to grow the Democratic Party from the ground up and DMO Go ensures that Democratic leaders on the local level have access to the nation's leading suite of integrated digital, fundraising, and organizing tools.
NGP VAN's tools help candidates build a strong foundation for their campaign. Build a clean and powerful website that helps your campaign stand out from day one. Take advantage of best-in-class fundraising tools that help you raise the money that you need to stay competitive while saving you time on your day-to-day operations. Our compliance tools make campaign finance reporting easy, allowing you to file your required reports with just a few clicks.
NGP VAN's digital and field organizing tools are can help you grow your base and engage your supporters. Manage contributions, email and petition signups, event ticketing, and volunteer signups effortlessly with our online form editor. Cultivate grassroots power with the same field and get out the vote tools used by virtually every Democratic and progressive candidate for public office.
Ready to get started? Visit our website to learn more and request a demo.