A Letter from Bonterra's New CEO, Scott Brighton
June 12, 2023 | NGPVAN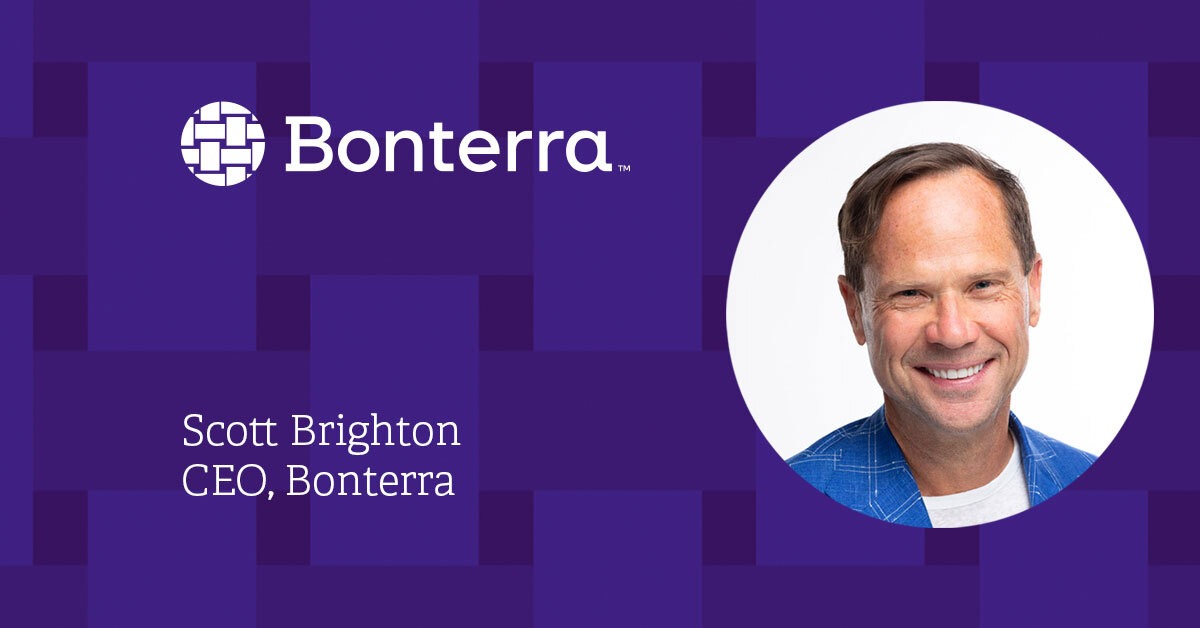 Clients and Partners,
Today is my first day as the new CEO of Bonterra, and I'm filled with both excitement for the challenge and a deep sense of humility. Bonterra and NGP VAN's customers do some of the most important work imaginable by making the world a better place through impact – social good, environmental good, and societal progress.
My excitement comes from the opportunity Bonterra, and specifically NGP VAN, has to help drive more impact and make the lives of those of you on the front lines easier. My humility comes from joining this team during such a critical election cycle and the recognition that we have a moral obligation to do everything we can to win in 2024, and therefore, to do everything we can to support the vital work you do every day.
Working alongside Chelsea and Mark, it's clear to me that NGP VAN clients are different from any other Bonterra customer. Your needs are unique, and it's absolutely crucial that we meet them. The passionate, mission-first culture of the team has been an important part of what has made NGP VAN a great long-time partner of the progressive ecosystem. I am firmly committed to strengthening and investing in NGP VAN while leveraging Bonterra's scale to drive faster innovation than would be possible standalone.
I am a software geek at heart, working in technology for the last 30+ years and serving as CEO of software companies for the last 15. The companies and products I've been responsible for have done everything from keeping planes in the air to driving customer and employee experiences on the ground. I deeply believe in the power of software to unlock and amplify the potential of people.
Yet, the real reason I've joined Bonterra goes well beyond my love of software. My wife, Coleen, is the Executive Director of a local nonprofit in Austin called LEEF that supports educational equity within our public school district. I have had more than a few dinner table conversations about how remarkably difficult it is for social good organizations to raise money and distribute resources. It feels rare to have an opportunity to combine two passions so well, but I've learned that it's what Bonterra and NGP VAN do best.
Over the next several weeks, I'll be reaching out directly to better understand the challenges you are facing, what's working, what's not, and how I can support your relationship with NGP VAN and Bonterra. I can imagine that the changes over the last couple of years – in ownership, leadership, and integration into Bonterra – also raise questions. I'm looking forward to engaging on all of this.
After these initial introductory and listening sessions, Chelsea and I will schedule any necessary follow-up meetings to talk specifically about how we'll translate your feedback into our ongoing strategy for both Bonterra and NGP VAN. But make no mistake – that strategy will involve a fervent commitment to the ideals and aspirations of the progressive ecosystem and the product innovation and customer support necessary to make those things a reality.
Thank you for your loyalty to NGP VAN, and I look forward to meeting you in the days and weeks to come.
Best,
Scott