Run for Something and NGP VAN form Technology Partnership
July 20, 2021 | NGP VAN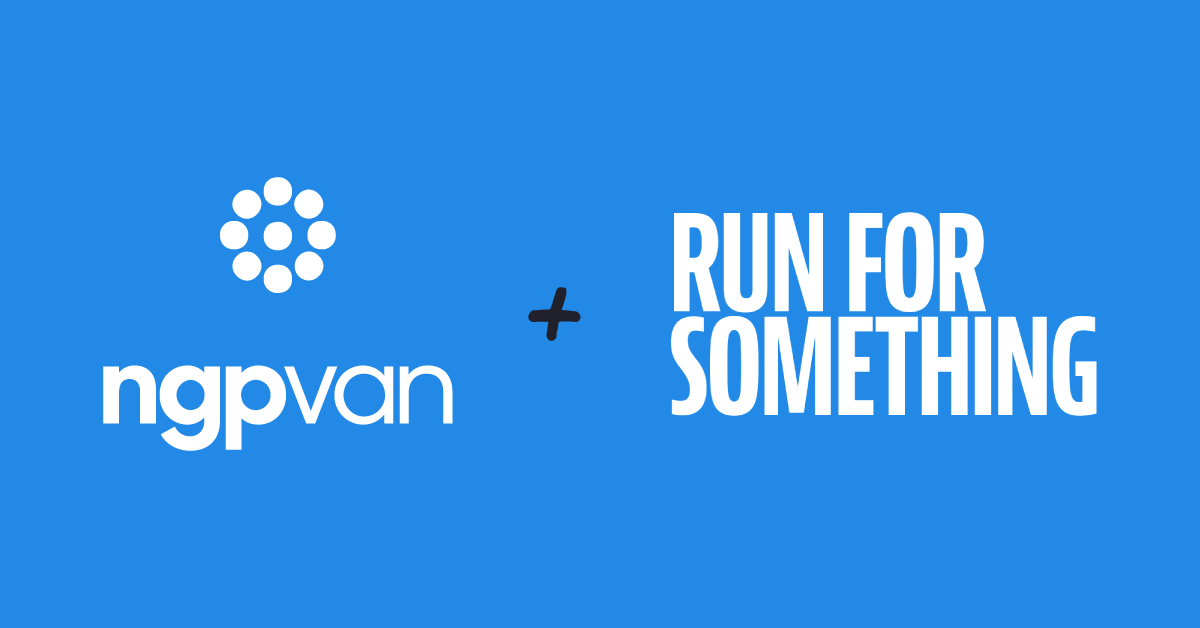 Recruiting diverse and qualified candidates to run for office is an invaluable part of the progressive political landscape, and something that our friends at Run for Something have mastered. That's why NGP VAN and Run For Something have partnered up to provide affordable technology for RFS candidates and campaigns of all sizes. We're proud to partner with RFS as they continue to enable new and exciting progressive candidates to run efficient, grassroots & voter-contact driven campaigns with support and training.
By partnering with NGP VAN, RFS candidates have access to the right tools at the right moment, helping them to build a strong foundation for their campaigns on day one. Creating a clean and powerful website, kickstarting a digital and email program, and building a fundraising program are all more accessible to first time candidates using NGP VAN.
NGP VAN's tools continue to help campaigns and organizations across the country grow and engage supporters from even before they launch. Manage contributions, utilize built in compliance software, under the same roof with the organizing tools used by virtually every Democratic and progressive candidate for public office.
Are you a Run for Something candidate, and are interested in learning more about this partnership? Let us know here.