Empower Your Supporters to Host Their Own Events on VAN
March 5, 2019 | NGP VAN
Over the past several years, we've witnessed political campaigns becoming less hierarchical and more distributed in terms of their organizing strategies.
Many campaigns regularly encourage their supporters to throw their own house parties, host fundraisers and organize their own GOTV events. However, it's extremely important that valuable RSVP and attendee data from those distributed events is synced into the campaign's database for purposes of list-building, fundraising, and targeted follow-ups.
Campaigns can now use NGP VAN's hosted events feature, available to users of our digital package, to do just that in a few quick-and-easy steps.
Using the "Event Host Form" option in Online Actions, follow the basic steps to create a form to allow your campaign's supporters to create their own events.
Below is an example of a simple event host form: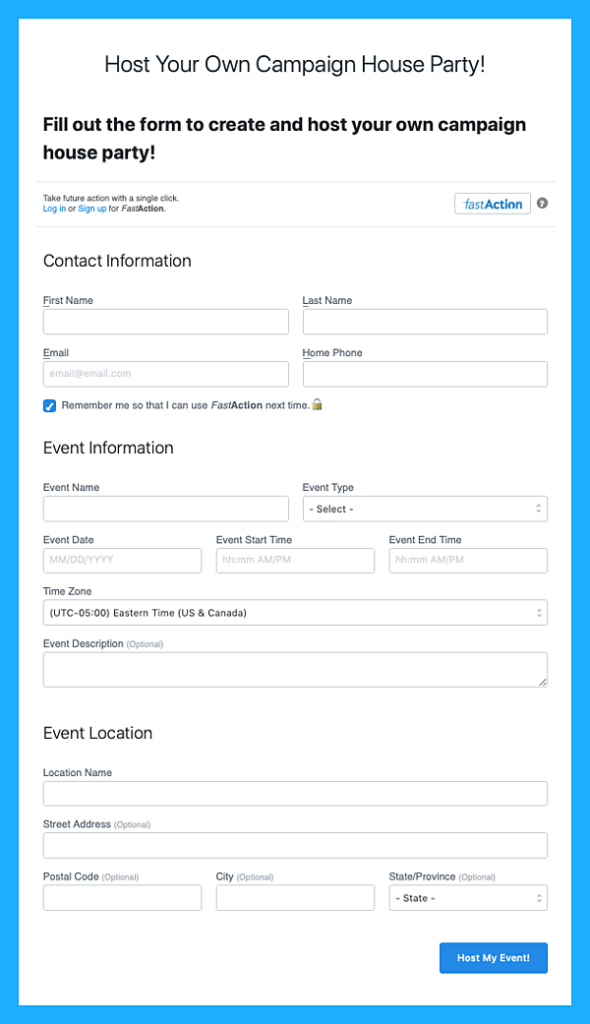 The event host form asks your supporters to provide basic details and a description of their potential event. Share this form far-and-wide to recruit multiple supporters to throw community events, house parties, and fundraisers for your campaign.
When potential event hosts fill out the form, they'll be redirected to a confirmation page & receive a thank you email. Then, your organization administrators are able to approve or deny the supporters' event on a new "Event Requests" page:

Once approved, the supporter's unique event form will be published, and they'll receive an email with a link encouraging them to share the form and start signing up attendees.

Campaign administrators are able to edit supporters' live forms, as well as apply brand-compliant, standard or colorful form themes to each.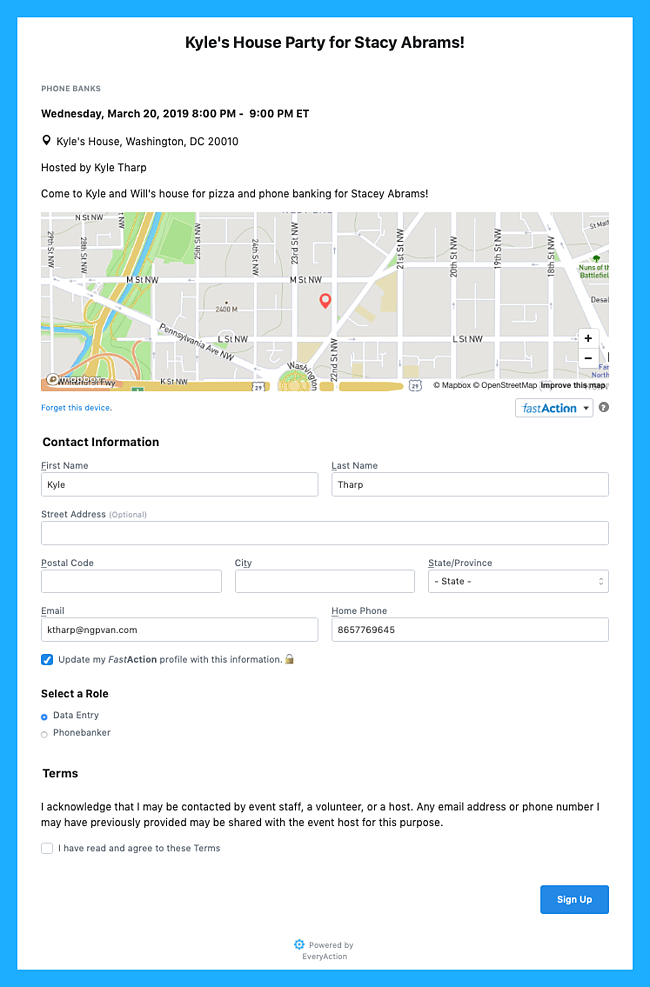 Want to learn more about this feature, and other new digital tools for political campaigns? Click here to email our team!