Reflecting on 2022
November 10, 2022 | Chelsea Peterson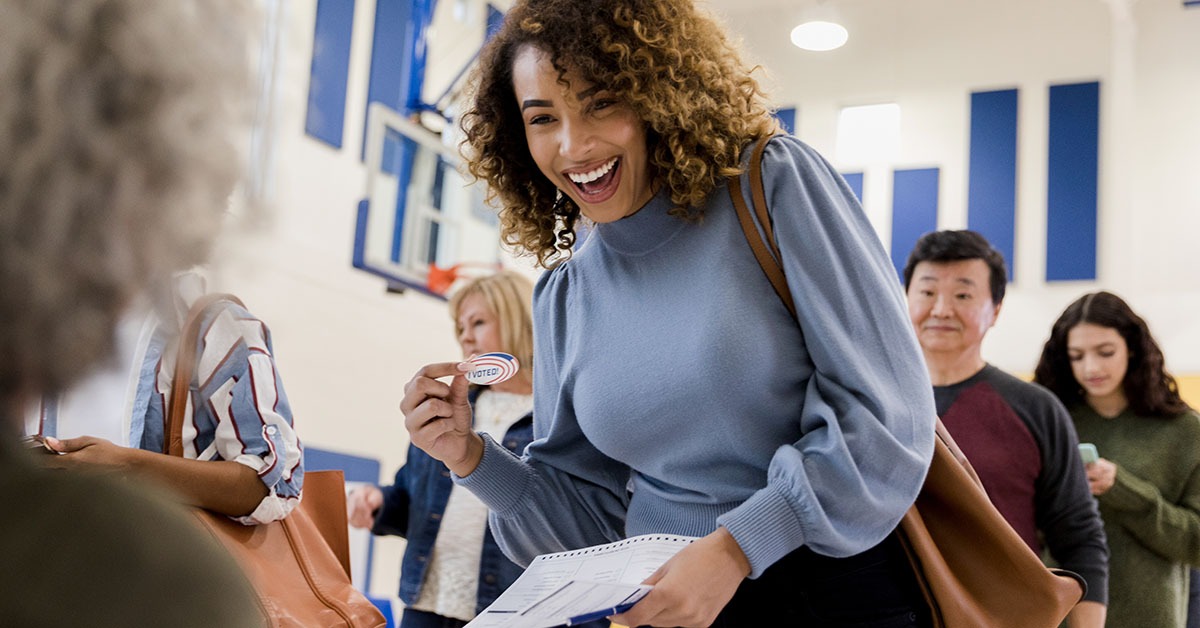 We are proud to partner with campaigns and progressive organizations across the country to elect more Democrats, protect and preserve rights that come under attack, and to help build a better future.
This has been a long, challenging cycle, but the decision in Dobbs and the overturning of Roe v. Wade made our voices and our votes even more critical. NGP VAN helped power ballot initiatives to victory in Kansas, Kentucky, Michigan, and Montana to protect and preserve a person's right to an abortion.  
 
In competitive races around the country, we retained a majority of our seats that were up for re-election, and Democrats have done incredibly well compared to historic performance in midterm elections. We know that protecting these seats would not have been possible without your help, and we are so grateful for your work. 
We also saw some big shifts at the state and local levels. We flipped governorships in Massachusetts and Maryland. We flipped chambers in the state legislatures of Michigan, Minnesota, and Pennsylvania, building our strength and our bench. Progressive state and local candidates ran and won across the country.
While votes are being counted, ballots are being cured, and volunteers are being thanked, we'd like to thank you for the blood, sweat, and tears that went into this critical midterm cycle. For the early mornings, late nights, doors knocked, confirmation calls made, family events missed, and hours of sleep lost—thank you.
To our newly elected officials, we are so excited to see what you will do in office and we can't wait to work with you for many more cycles to come!
NGP VAN's Impact
We're proud to provide best-in-class tools to the progressive space to help achieve critical organizing and fundraising needs and our shared goal of electing Democrats and advancing progressive causes up and down the ballot.
This cycle, we saw over 1.4 billion contact attempts across all channels.
Tools like VPB Connect helped contribute to the 300 million calls made by campaign staff and volunteers across the country.
Canvassers across the country knocked 169,653,162 doors, and over 90% of those attempts were logged through our mobile canvassing application, MiniVAN.
More than 2 million volunteers created over 7 million signups from more than 125,000 events on Mobilize, our volunteer recruitment and events platform. Since January 2021, over 1.5 million new volunteers have signed up for a shift on Mobilize, bringing the Mobilize network to an incredible 5.5 million supporters. As we've continued to optimize the platform, Mobilize's automations drive even greater shares of event signups (by up to 40%!) – maximizing your volunteer capacity and increasing attendance at events.
We sent a record number of emails and texts through our tools this cycle to help candidates raise money, encourage action among supporters, and win their races. As we've continued to innovate and build new features, like Donor Target Scores and Donor Target Reports, more candidates and causes have raised money more effectively and made a greater impact in their communities. This cycle, $10,571,315,309 was raised and tracked through our platforms from 140,301,805 donations.
Across all our platforms, NGP VAN helped campaigns nationwide generate hundreds of millions of actions and signups, powered billions of contact attempts, and raise billions of dollars – all managed inside the industry-leading political software ecosystem.
We're proud to be your partner.
As the leading technology provider to Democratic and progressive campaigns, we're proud to provide the tools that make organizing and fundraising easier. But it's the staff and organizers who are using them around the country that make this massive impact a reality. We recognize the need to choose trusted software and platforms for your campaign, and we're thankful that you chose us to be your partner this cycle. We're excited to work with all of you in the future as we continue to fight for our shared values and strive to elect Democrats and progressives everywhere.