Reviewing 2023 Election Results
November 15, 2023 | NGP VAN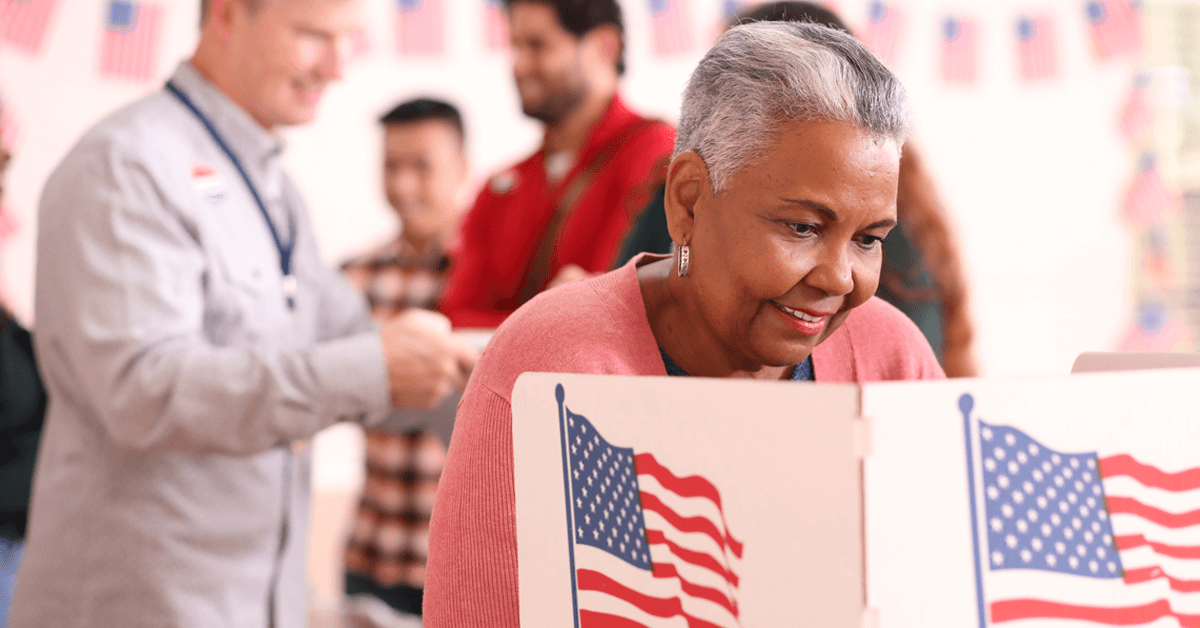 In 2022, the pundits called for a red tide, and we showed them a blue wave. This year, all year long, we crushed special elections — from winning congressional races in Virginia and Rhode Island, to defending and winning state House seats in Virginia, Pennsylvania, Tennessee, and New Hampshire, to defeating an antidemocratic ballot initiative in Ohio. And on Election Day, voters overwhelmingly showed us that democracy is alive and well, helping us defend our progress against MAGA extremism, bigotry, hatred, and lies.
We held the Governor's office in Kentucky, blocking a Republican trifecta and providing another four years of protection against a legislature hell-bent on rolling back every right they can think of.
In Virginia, we held the Senate and flipped the House of Delegates, effectively denying the radical GOP agenda and priorities pushed by Gov. Youngkin.
Ohio voted to enshrine the right to an abortion in their state's constitution with the approval of Issue 1, and they also approved Issue 2, making them the 24th state to legalize recreational cannabis use among adults. Two big wins for progressive change heading into 2024!
From small-town victories to major city triumphs, we saw impressive wins in municipal elections across the country too. All in all, we're excited to see newly elected Democratic and progressive leaders step into their roles to start serving their communities, and we look forward to the continued service of those who were reelected this year.
Looking ahead to 2024, there's no question — democracy is going to be on the ballot. And if the 2023 elections are any indication of what we can expect in 2024, voters have made it abundantly clear that abortion rights will not be stopped, and we're not going to let the empty rhetoric of election deniers and conservative bigots distract us from the progressive policies that Democrats are fighting to put into place in every state across the nation.
Now, we wanted to take a moment to share some of the metrics that demonstrate the impact of our platforms and share insights from some of the big wins we saw on election night. But before we dive into the numbers, we want to thank the organizers, fundraisers, digital directors, and compliance staffers across the country. Your hard work doesn't go unnoticed, whether your campaign came out on top or not.
Now, let's review the numbers and some of the big wins from Election Day.
NGP VAN's Impact and Insights from the 2023 Elections
Our platforms have served at the center of the Democratic and progressive political space for decades. This year we partnered with thousands of campaigns and causes to mobilize hundreds of thousands of volunteers, power hundreds of millions of actions, and raise and track billions of dollars.
Fundraising
From January 1 through November 7, 2023, our platforms helped raise and track over $3.5 billion fundraised by campaigns, committees, PACs, unions, ballot measures, and other political organizations. NGP VAN's new machine learning and AI-assisted Donor Target Scores and Donor Target Reports helped to find additional donors that campaigns didn't even know were in their contact lists.
Use of Call Time Mobile also skyrocketed with nearly 1 million calls logged through the Call Time Mobile app. With an average contact rate of 24%, users made an average of over 500 calls through the app, helping them run a more efficient call time operation. With total dollars raised continuing as an important indicator of campaign health, Call Time Mobile helps candidates run a much more efficient fundraising operation than those using just printed call sheets. Fundraising staff can quickly pull donor lists in NGP and send them to their candidate to make calls from wherever they are. Candidates or call time managers can then input call results back into the app and take follow-up actions like sending text messages or emails to a donor.
Voter Outreach on the Phones and Doors
The NGP VAN platform powered more than 324 million contact attempts. Canvassers knocked on over 41 million doors, and 92% of those attempts were logged through MiniVAN, which continues to be the most important and most widely used canvassing app in politics.
Campaign staff and volunteers made nearly 63 million calls through our system. In a time when people continue to ditch landlines and caller identification continues to improve, it's more important than ever that campaigns use a system where calls get through. NGP VAN's Virtual Phone Bank (VPB), OpenVPB, and VPB Connect are the gold standard for voter outreach on the phones.
Supporter Engagement
More than 321 million form submissions were completed through ActionKit and NGP VAN's Online Actions, including petition signatures, email list signups, advocacy actions, event signups, and more. Giving supporters the ability to take action through multiple channels is the best way to grow your list while providing your organization with the ability to gather additional valuable data to act on in the future. We anticipate that campaigns and causes will continue to test new forms of engagement and increase their use of forms, surveys, and petitions to deepen their relationships with their supporters to target their outreach more effectively in the future.
Events, Volunteer Recruitment, and Volunteer Management
As the leading volunteer recruitment and events management platform in the political space, Mobilize continues to help Democratic and progressive campaigns and causes scale up their volunteer capacity and maximize efficiency during busy election cycles.
Despite the continued shift back into in-person events and organizing in the 2023 cycle, 62% of shifts scheduled on Mobilize were for online events, indicating that hybrid and virtual events are still valuable ways to increase engagement with campaigns.
In total, more than 480,000 people volunteered through Mobilize, generating 1.6 million signups across nearly 36,000 events. Nearly 20% of all event signups were for direct voter outreach events including phone banks, text banks, canvasses, letter writing, and friend-to-friend organizing and 12% were for training events.
This year, we saw how Mobilize's network and automation features amplified the work of campaigns using relational organizing to increase event attendance. In total, 47% of signups came from Mobilize's features and automations, including promotions, social recruitment, event suggestions, and simply having the events listed on Mobilize.
The Mobilize network of volunteers now boasts more than 6 million supporters nationwide and continues to grow daily, offering campaigns an impactful platform to use to recruit and engage more volunteers to help them win their elections.
Democrats Win Big in 2023
NGP VAN is proud to partner with Democratic campaigns and progressive causes and we celebrate all the exciting wins across the country in the 2023 election cycle.
2023 Virginia Election Results
All eyes were on Virginia as the GOP held a slim majority in the House of Delegates and the Democrats needed to defend their majority in the Senate to prevent an extreme abortion ban and other dangerous GOP priorities. After all votes were counted, not only did Democrats hold the Senate, but they also flipped the House of Delegates, providing an important legislative check to Gov. Youngkin's extremist priorities. Congratulations to our newly elected (and reelected) legislators in Virginia!
Impact Insight: In Virginia, there were over 53,000 signups on Mobilize for events and organizations within the state, with 23% of those signups coming from out-of-state supporters, reaffirming the benefit of offering opportunities for remote volunteers to get involved in your campaign or organization.
2023 Kentucky Governor's Race: Andy Beshear
In a state that has elected only Republican presidential candidates since 2000, Andy Beshear worked to mobilize a broad coalition of voters from across the state to emerge victorious on Election Day, blocking a Republican trifecta in the state. We look forward to Governor Beshear's continued leadership in Kentucky!
Fun Fact: "Beshear" was one of the most popular searches on Mobilize this year.
Ohio Issue 1 and Issue 2
After defeating a proposed amendment in Ohio's August 2023 special election, Ohio voters had the opportunity to vote on two other statewide ballot initiatives on November 7. After the U.S. Supreme Court overturned Roe v. Wade, several groups worked to enshrine or protect reproductive rights in their states during the 2022 midterm elections (including Kansans for Constitutional Freedom). Voters sided with reproductive freedom on all six abortion-related ballot measures in 2022, and that trend continued in Ohio on November 7.
Voters also approved Issue 2, a ballot initiative that would allow the state to "commercialize, regulate, legalize, and tax the adult use of cannabis," increasing the number of states that allow recreational cannabis use among adults to 24. The passage of both measures shows that, even in states with GOP legislative majorities, progressive change can and will prevail.
Impact Insight: In Ohio, over 20,000 in-state volunteers took action on Mobilize this cycle!
2023 Municipal and Down Ballot Elections
Across the country, we saw new leadership elected to municipal offices serving communities ranging in population from a few thousand to millions of people. Donna Deegan was elected to serve as the first woman mayor of Jacksonville, flipping a seat previously held by Republicans. Voters chose Brandon Johnson to serve as the 57th mayor of Chicago. Freddie O'Connell was elected to be the next mayor of Nashville. And Mike Johnston bested his opponent in a runoff election to serve as the mayor of Denver.
Last week, several big-city mayors defended their seats, including Mayor Andrew Ginther of Columbus, Mayor Vi Alexander Lyles of Charlotte, and Mayor Joe Hogsett of Indianapolis. Cherelle Parker also made history as the first elected woman (and first Black woman) mayor of Philadelphia.
In addition to these wins in big cities, we saw other Democratic victories up and down the ballot in smaller communities across the country too. From Christy Clark winning the mayor's race in Huntersville, North Carolina, to Deb Whitfield making history after being elected as the first Black mayor in Marion County, Indiana, and other impressive mayoral victories – all help illustrate the Democratic momentum we're seeing at the local level that we expect we will carry into 2024.
We also saw several impactful wins for city and town councils and other down-ballot races across the country. Sara Innamorato won her race for Allegheny County executive in Pennsylvania. Nick Roberts won a competitive race for a seat on the Indianapolis City-County Council. Henry Santana was elected to serve as an at-large member on the Boston City Council.
We're excited to see these, and all the other newly elected officials step into their new leadership roles and change their communities for the better.
Reflecting On the 2023 Election Results
It's clear that protecting and expanding reproductive rights was a winning message in 2023, and it will be just as impactful in 2024. Flipping the Virginia House of Delegates and maintaining the majority in the Senate prevents Glenn Youngkin from passing an extreme abortion ban or restricting other important rights as we've seen happen in other states with Republican-controlled legislatures. Reelecting Governor Beshear in Kentucky means having a check on bills in a state that is known for putting forth the most extreme legislation in the country. Enshrining abortion rights in Ohio's constitution means that people can freely exercise their bodily autonomy and privacy. Plus, the election of another Democrat to serve on the Pennsylvania Supreme Court (and other appellate courts) will help protect abortion access in that state too.
Winning in cities and towns across the country helps advance Democratic and progressive priorities in the government closest to the people. We're incredibly excited to see what the future holds for the Democratic and progressive officials who were elected (or reelected) this year.
As we continue to reflect on the results of the 2023 elections, we want to reiterate that we're so thankful for the work of the thousands of candidates, campaign staff, organizers, and volunteers who helped propel campaigns and causes forward across the country. While everyone should take a well-deserved break from this past cycle, let's come back fired up and ready to carry this winning momentum into 2024.