NEW: Build Beautiful Emails in Seconds with Drag & Drop Editor
February 12, 2021 | NGP VAN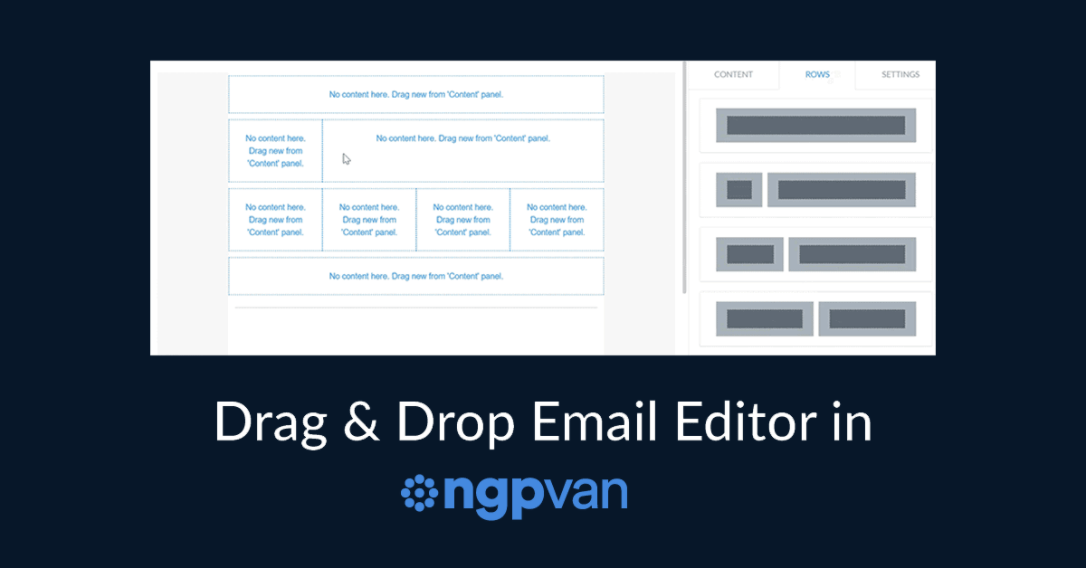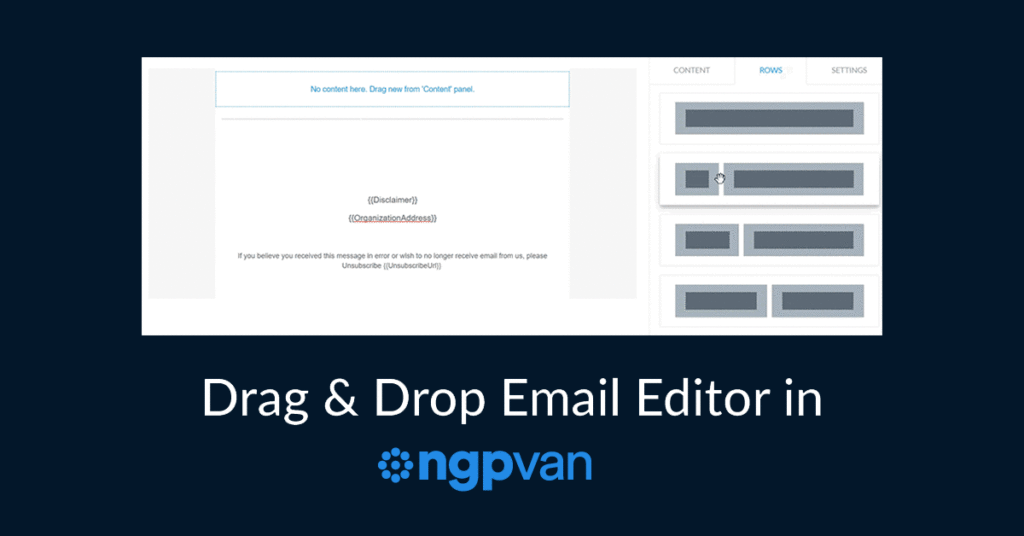 Standing out in crowded inboxes and catching your donors' attention is both an art and a science – and it's probably the most immediate goal on your mind if you run an email program. Between crafting a compelling message, building a clear call to action, and segmenting your list to send content personalized to your supporters' specific interests, the last thing you need to worry about is difficulty building out the technical aspects of your email.
Knowing HTML and CSS shouldn't be required in order to create beautiful, responsive emails that engage supporters and raise money. That's why we're so proud of NGP VAN's new Drag & Drop Email Editor.
Choose from ready-to-use message templates, or start from scratch to build custom emails exactly the way you want. With Drag & Drop Editor in NGP VAN you'll:
Increase Efficiency – build and edit emails in seconds, so that your time is spent where it matters.
Segment and Personalize – create multiple custom emails for different audience segments to ensure that all of your supporters receive messages that resonate.
Optimize for Increased Conversions – with visually engaging layouts that grab and keep donors' attention.
Raise Money with a Multi-Channel Approach – supplementing other communication channels with email messages has never been easier.
Whether you are using the fast, easy, and beautiful Drag and Drop Editor, or our powerful, fully customizable Classic HTML Editor, NGP VAN is here to make your job easier and your work more effective. Want to learn more about this email tools? Check it out here.