Heading Into 2022
August 25, 2021 | Mike Liddell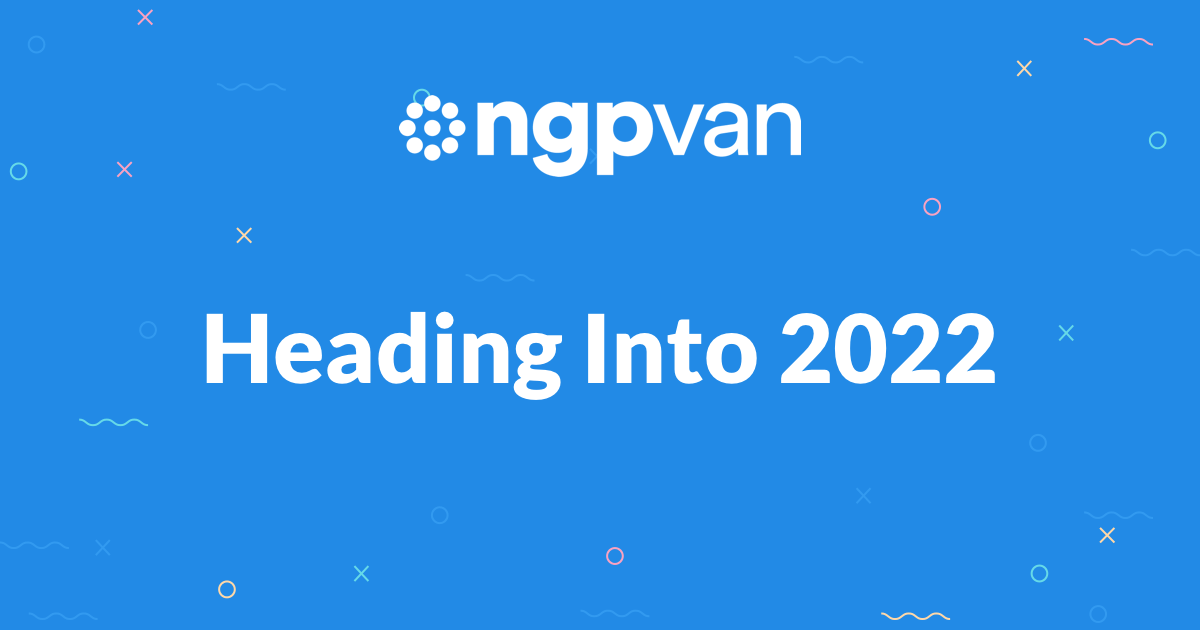 Following on my recent post regarding Apple Mail and deliverability, I wanted to talk about how we approach our role in helping elect Democrats, specifically as it relates to email best practices.
We're proud that nearly every major Democratic campaign in America is powered by our software and, because of that, we want the guidelines for what is and isn't allowed on our tools to be crystal clear.
First and foremost, as we have throughout our entire 20+ year history, we remain committed to working with Democratic and progressive campaigns that are focused on making the world a better place. Our clients want to know that the mission-driven and mission-critical technology we have built, often by working directly with our clients, won't be used against them. Additionally, we have declined, and will continue to decline, to work with organizations that focus on being anti-choice, anti-LGBTQ rights, anti-action on climate change, anti-racial justice, etc.
We also require our clients to follow our policies regarding spam and unsolicited email. We have extensive internal monitoring and controls on our platform to identify clients that may violate those policies. Clients who are unable or unwilling to abide by our terms of service are subject to removal from our platform. And, of course, we never sell, rent, or otherwise provide any email addresses to anyone.
Similarly, any client who engages in illegal actions using our tools, including but not limited to fraud, such as deceiving donors into making unintended donations, is subject to immediate termination.
We recognize the healthy, ongoing debate about what tactics are appropriate or beneficial to the long-term progressive movement, and which are not. We remain committed to working with our long-time partners, including the DNC, DSCC, DCCC, DGA, EMILY's List and many others, to help support industry standards and meaningful communication with individuals via our tools.
We encourage all of our clients to reach out and let us know if they have any questions, comments or concerns. Our team actively monitors feedback via our various support channels and clients can always reach me at mike@ngpvan.com.