Looking Back on 2020: Thank You
November 20, 2020 | Amanda Coulombe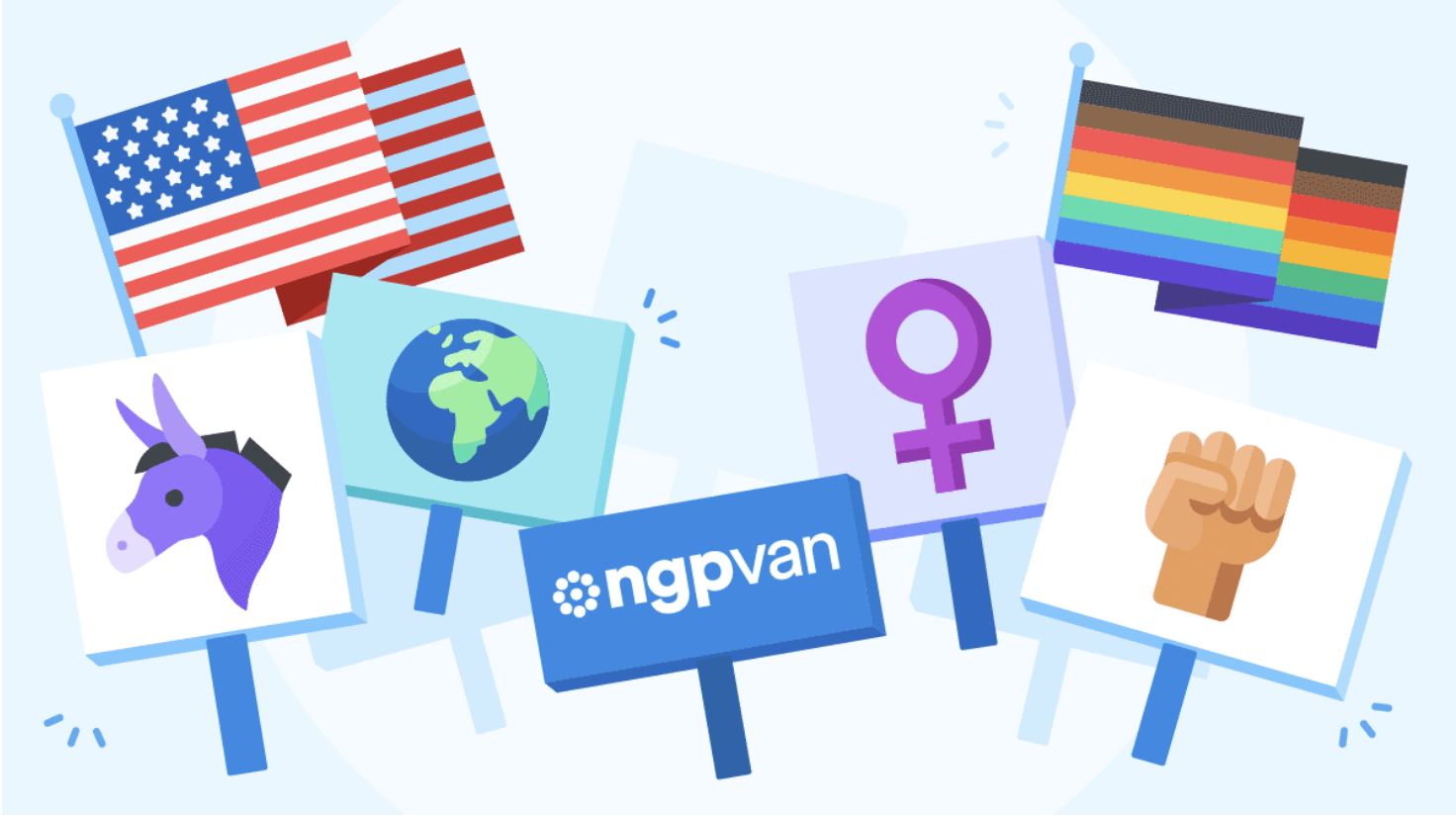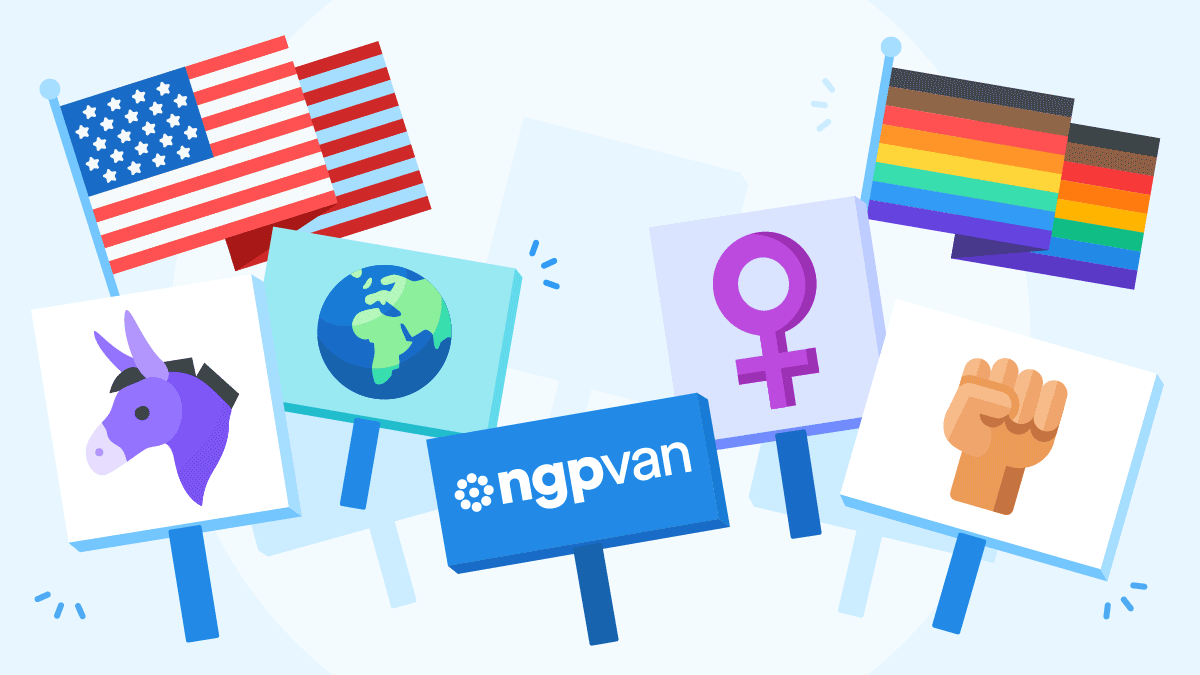 The 2020 cycle was unprecedented in many ways, starting with the large primary field, new emphasis on mail-in-voting, campaigns and organizations switching to fully virtual programs, and ending with delayed election results. This was not a typical election year.
Whether you found yourself running a massive distributed organizing program, sending 3x as many emails as you had planned to, or hustling to make up for the lack of in-person events, the team at NGP VAN wants to say thank you for your hard work. We are so proud to partner with you.
When the pandemic hit, we knew our partners were making serious changes to their plans, and we also knew we had to do everything we could to scale and adjust to their needs. That meant product roadmap changes, increased attention to optimizing certain channels and features, and making thoughtful tweaks to our current tools. This was no small feat, but our team will continue do everything in our power to make the best products to power your campaigns.
Organizing from Anywhere:
Typical routines may have differed from the normal weekend canvass launches and Tuesday-Thursday phonebanks at the local coffee shop, but, based on the impressive numbers we saw, this didn't faze you.
Without field offices or organizers embedded in turf, many of our users had to find a way to meet volunteers where they were and find new ways to simulate the community experience that makes volunteers keep coming back for their next shift. We're thrilled to see the way you rose to the challenge and ran programs of unprecedented scope.
Your efforts creating a welcoming volunteer experience paid off – we saw a spike in the number of ActionIDs created during this cycle, hitting a new high of over 2.2 million. This number includes both volunteers and staff members, and it's double the number of users in 2018. While total numbers of staff were down from 2016 and previous presidential years, the number of volunteers making calls skyrocketed this metric above and beyond expectations. What's more impressive is the work that was done at these virtual events, from living rooms and kitchen tables across the country. This cycle alone, our partners made over 600,000,000 successful contact attempts across all channels – a 245% increase over the 2018 cycle, and nearly 400% more than in 2016.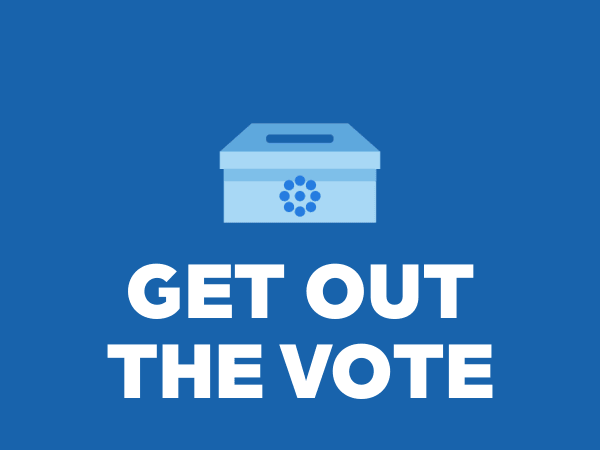 Following the release of VPB Connect, our new phone offering that lets callers click-to-dial within any browser on top of OpenVPB, we continued to see a huge spike in phone calls made across our platform. Using both OpenVPB and Virtual Phone Bank, users created 2.2 million Phone Banks, which hosted the staff and volunteers who made 755 million phone calls this cycle. Again, this is more than doubling our 2018 phone numbers.
We also saw our partners use a wide range of tools this cycle to power new and innovative programs. Between 2018 and 2020, we supported over 7,500 integrations, and over 3.9 billion API calls across our platform.
Powering Programs with Grassroots Dollars
A huge take away from the 2020 election cycle, is that strong grassroots support, and an "all hands-on deck" mindset, is key to powering innovation and helping programs scale. We're so impressed with the amount of people across the country that stepped up to support campaigns and candidates up and down the ballot, enabling our partners to smash those records too.
Through our tools, $8,641,431,101 was raised across 98,218,730 contributions – shattering our previous 2018 records by more than 150%. NGP's Raiser tool made an impact throughout the virtual fundraising ecosystem, enabling over 10,000 Raisers who netted over $750MM through the Raiser tool alone.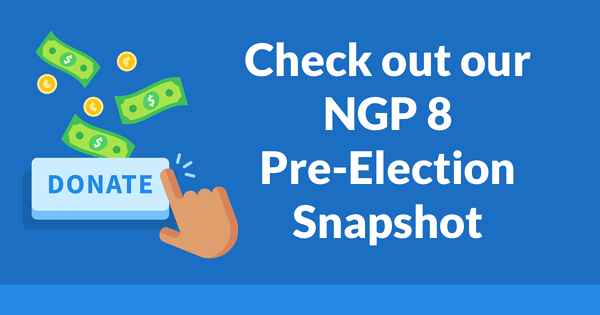 More campaigns than ever also adopted NGP VAN's digital tools this cycle for email, online fundraising, and digital organizing. Thousands of partners up and down the ticket used Targeted Email to send 12.5 billion emails, quadrupling the numbers we saw in 2018. You heard that right, 12.5 BILLION.
We also saw the impact of our digital tools across online event and contributions forms with 1.2 million people RSVPing to events, and over $572 million dollars raised. With the release of our Zoom integration, fundraisers seized the opportunity to create deeper connections using virtual fundraising events, and they raised $1.4 million across almost 250 events.
________________________________________
We know that all the impressive numbers we post after an election cycle are a product of your hard work. It's clear that our partners didn't let circumstances get in the way of reaching every possible voter, engaging every volunteer and supporter, and working every day to win in this historic election – and we are so grateful.
What's next? Stay tuned for the next installment of our blog series to hear more about 2020 product improvements, and a sneak peek at what we have planned for the future.