New in NGP 8: Call Time Improvements, External Giving History, ActBlue Integration & More!
May 1, 2018 | NGP VAN
Since we released NGP 8 in the fall of 2017, we've seen hundreds of Democratic campaigns and progressive organizations make the switch. With lots of feedback from consultants and clients, and literally thousands of successfully-filed disclosure reports later, we're announcing some updates to the newest version of NGP.
One of NGP 8's most-used workflows is it's overhaul of the call time experience:
Easily Get Started with a New Call Time Session
With new changes being released next week, we've made it easier for any user to set up and begin a call time session. Instead of spending significant time at the outset administering a new call time session, the newer, simplified process allows users to just create a list of contacts they'd like to include in their session, and select the "Make Calls" button.
More Easily Find the Data that Matters
Additionally, we've also worked to better surface the most important data during call time. With the new 'Ask Details' section, fundraisers and their candidates will be able to easily view the most important info about their donors as they make their fundraising asks – and hide unnecessary fields.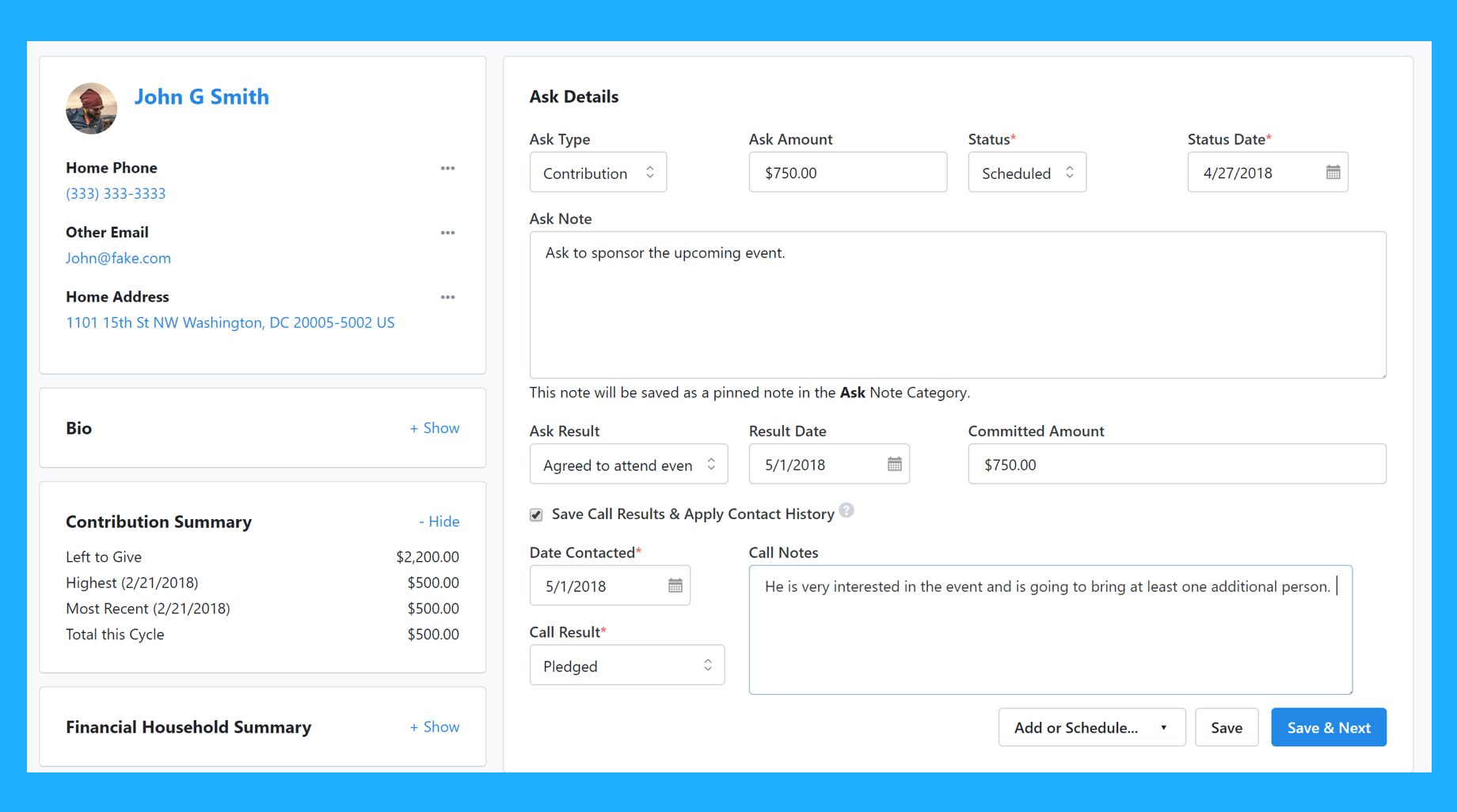 See How Much Donors Have "Left to Give"
Political campaign fundraisers know that there's strict rules on how much a donor may contribute to each campaign during each cycle. NGP 8 now does the math for users and easily displays how much more money donors may contribute during a given cycle.
A Better Mobile Call Time Experience
NGP 8's mobile call time experience is no longer just a smaller version of the call time manager interface – instead, we've revamped the interface for a streamlined version of the tool just for mobile devices.
When you view an 'Ask' on a mobile device, the workflow divides into a step by step process: first displaying the ask details for making the call, and then allows for quick logging of results afterwards.
A More Powerful ActBlue Integration
With NGP 8's new Contribution Sync with ActBlue, digital fundraisers who use ActBlue pages for online fundraising can instantly have access to contribution data within NGP 8 without disrupting the workflow of compliance and disclosure staff.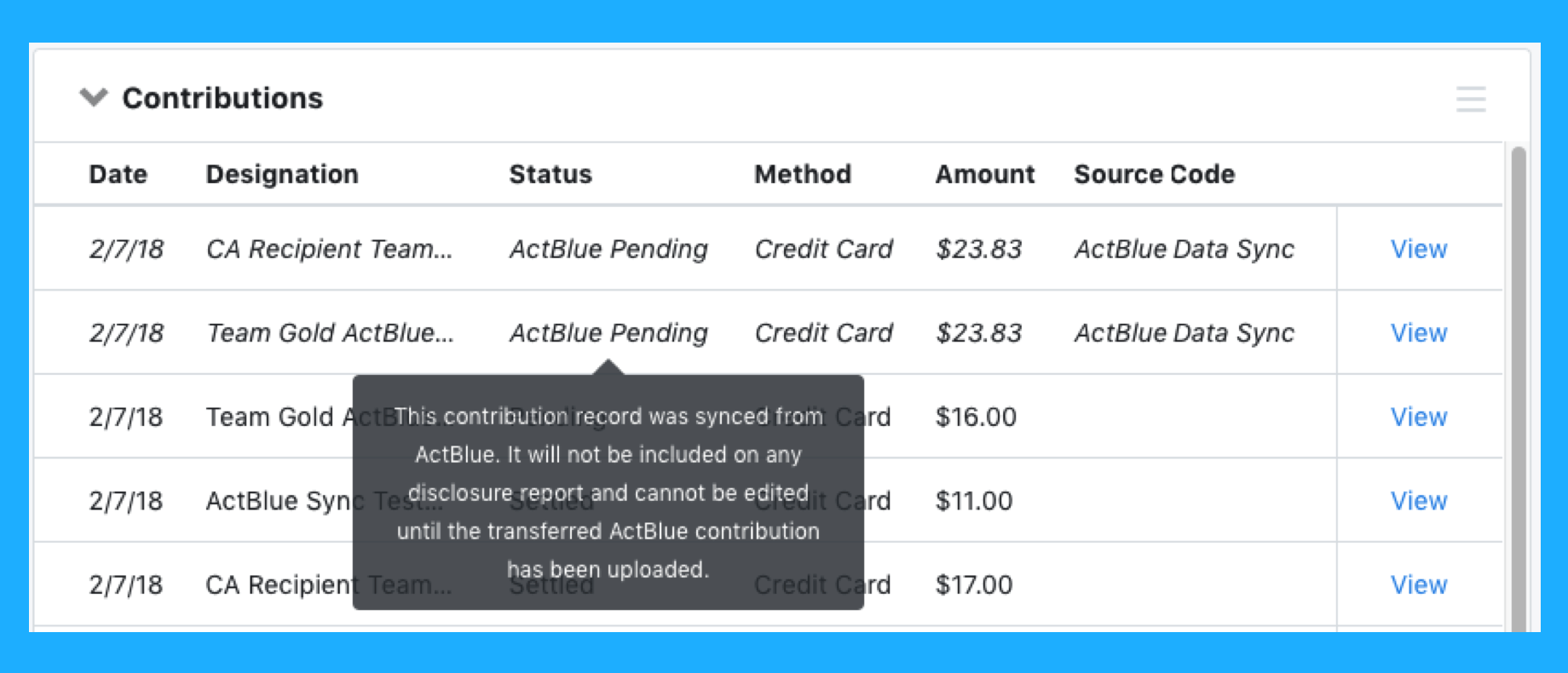 View External Giving History in Contact Records
Within an individual's contact record, NGP 8 now displays extensive details of a donor's giving history – including amounts they have given to other campaigns or organizations.
---
Interested in more information on NGP 8? Send us an email at community@ngpvan.com!