Take your political fundraising to the next level 
February 2, 2023 | Brandon Blumenherst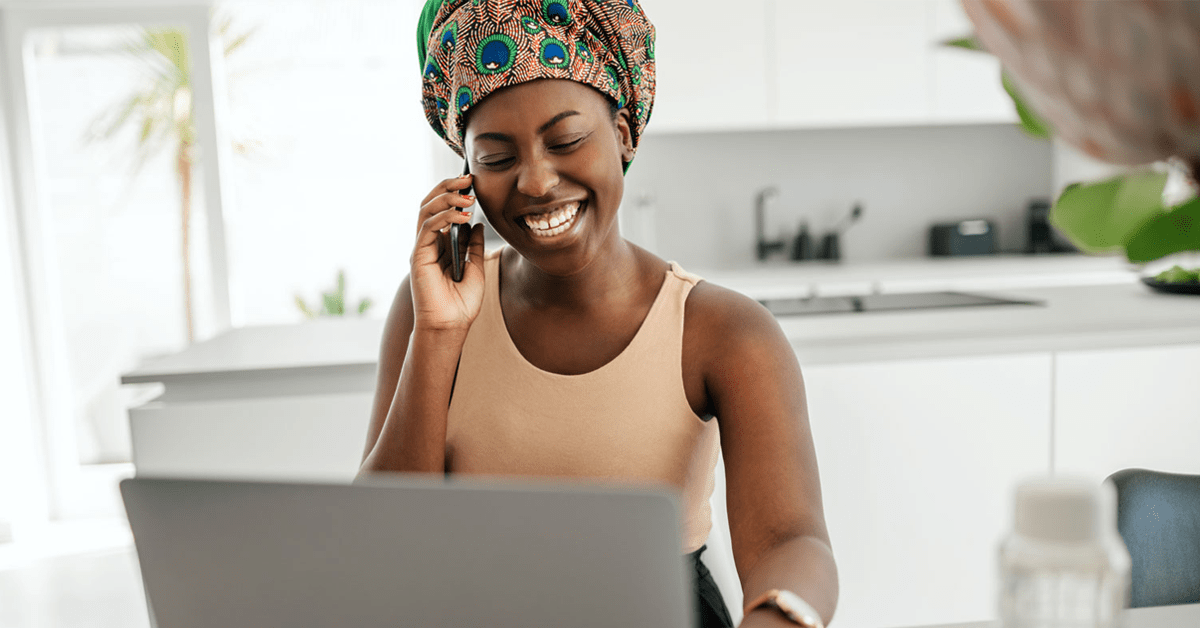 While we covered starting your political fundraising early in another blog, you may be looking for how to take your political fundraising to the next level. We know campaigns cost a lot of money to run, so here are some ways to expand your political fundraising efforts to raise the resources necessary to win.
Invest in and utilize political fundraising software
We know that choosing a political fundraising software is an important decision you need to make for your campaign. Fortunately, as the leading fundraising and compliance database provider, NGP VAN has helped raise, track, and report billions of dollars for campaigns over the past few decades we've been partnering with campaigns up and down the ballot.
Within NGP, you've got access to a powerful fundraising database that helps you centralize your donor data and record interactions to create comprehensive donor profiles, provide user-friendly reporting functionality, and so much more. In addition to helping you raise more money, our compliance functionality ties seamlessly with online and offline fundraising efforts, meaning a more convenient and reliable system to manage essential data needed to file accurate compliance reports.
Our new fundraising features, Donor Target Scores and Reports, also allow you to enhance your political fundraising efforts by providing two scores: Likely to Donate and Giving Potential. These two scores are then combined into a Suggested Fundraising Effort. In practice, contacts with a high Suggested Fundraising Effort should be added to your call time list or invited to attend fundraising events. They are obvious prospects for early outreach. A contact with a lower Suggested Fundraising Effort might call for less personalized outreach—like an email solicitation or an invitation to a grassroots catch-all fundraiser. To put it simply, Donor Target Scores and Reports help you make the right ask at the right time to help you raise more money for your campaign.
You can also use built-in features like audit trails for accountability, error flags for incorrect data entries, and permissions that limit user access to stay in control of your reporting. Whether you're a novice or a compliance professional, you can use NGP to centralize your fundraising and compliance efforts to ensure you follow compliance guidelines and file accurate campaign finance reports.
Many campaigns begin their political fundraising efforts in a spreadsheet. But, that spreadsheet will quickly fill up with a lot of information that isn't easy to sort, act on, or report on. With NGP, you can start your fundraising efforts in a centralized database to record all your interactions and communications with donors to build a comprehensive donor profile when you launch your campaign rather than filling in that information when the election nears. Investing in and utilizing political fundraising software will allow you to spend more time on other important campaign tasks by knowing that your software can easily pull and report information for future fundraising efforts and campaign finance filing deadlines.

Implement multichannel outreach to your prospects and donors
Every campaign should engage in multichannel outreach to its prospects and donors. By sending targeted emails and text messages, running digital advertisements or reaching out directly through social media, and perhaps even sending mail, your continued outreach will help you understand your prospects' and donors' behaviors, allowing you to make the most of their engagement wherever it originates.
Continually optimizing your multichannel outreach will allow your campaign to use its resources most effectively to raise the needed resources to run a competitive race. Again, by using a centralized fundraising database like NGP, you can record all the contact attempts for an individual donor, allowing your campaign to continue building a donor profile that will help you understand more about the donor and their giving behavior. You also can group your Donor Target Reports by Suggested Fundraising Effort, allowing you to reach out to donors strategically.
Encourage supporters to host house parties
House parties are a great opportunity to raise money, build your donor network, and hone your campaign messaging. House parties are typically hosted at the home of your supporters, and they also provide food and drinks for the attendees. Make sure to record the food and drink cost as an in-kind contribution to your campaign if you need to (check your local compliance laws to ensure proper reporting of in-kind donations).
It's best to set a goal for every house party for your campaign to ensure you're using your time wisely. By establishing this expectation before the event, the hosts can understand and plan for how they can hit their fundraising goal.
Your hosts should be the ones inviting their connections to attend the event. However, you can lighten the lift for your hosts by providing a sample invitation to them with suggested donation amounts. Some campaigns use $50, $100, $250, $500, and $1,000 as a good baseline for suggested donation amounts, but if your hosts think that is too high or low, adjust your amounts accordingly, but also realize that you still need to hit your fundraising goal for this house party to be considered a success. Also, make sure you're following any fundraising and compliance laws!
After hosts send their invitations, you should check in with them a few times leading up to the event to ensure that they're doing their best to bring a good crowd. Remind them of their fundraising goal to ensure that they're making progress toward their goal while also checking attendance numbers. Mention that you will also need an area for someone from your team to process donations. Typically, this areais near where guests will enter, so your hosts can greet your guests and encourage them to donate at the start of the event.
On the day of the event, you want to meet and make a connection with everyone at the house party. Ideally, you will make connections at the house party that will lead to other house parties or fundraising opportunities from new supporters. By attending a house party, they have the capacity to give, and they likely have connections who also have the capacity to give. The more connections you can make to these attendees, the greater chance you have at tapping into their connections for additional support.
Before you make your speech at the event, you will want to touch base with the hosts about the fundraising total. Regardless of if you have hit your goal, it's great if the hosts can make another plug to donate before your speech. It will provide an easy transition from your speech to a quick thank you to the hosts, accompanied by a final donation ask from you. Once the event wraps up, make sure to thank the hosts for supporting your campaign. If you can, send follow-up emails or letters to donors who gave at the house party as well to thank them for their donations and encourage them to continue their support.
For more information about how to make sure your political fundraising event doesn't flop, check out our blog.
Host virtual events to expand your political fundraising donor base
With virtual events, you can send invitations out through email, social media, and text messages to hopefully quickly secure initial support for the event. You'll want to make instructions clear on how attendees will receive the link for the event. Some platforms allow you to send a post-donation email in which you could include the link to the video call. You could also collect a list of all attendees and send them the link to the call before the event. The only caveat with this approach is that if people sign up after you send the link to attendees, they wouldn't receive the link. Automating the process by including the link in a post-donation message is an easy way to take the lift off your plate and ensure that everyone can access the call whenever they donate.
Virtual events are also valuable if you have groups of supporters or people who are interested in seeing you win in different geographic areas. For instance, some donors from across the state may be interested in electing another Democrat to the legislature, regardless of where they are. By hosting a virtual event, anyone with internet access can join the event.
Also, these events are typically shorter and require less planning than in-person events, but they can raise a significant amount of money. You want to develop a schedule to make sure you're running on schedule, but these events typically last between 30 minutes and an hour. It's another easy way to help raise money for your campaign that can offer new opportunities to engage with donors who may be interested in supporting your campaign but cannot attend local in-person events for a variety of reasons (distance, timing, etc.).
Ask your existing donors to give again
As we wrote in our blog on starting your political fundraising early, asking your donors to give again is one of the best ways to continue hitting your political fundraising goals. If donors have already given to you, they want to see you win for a variety of reasons. But, who should you ask to give again? The short answer is everyone, but if you want to be more targeted in your outreach, consider the following list of donors:
Donors who gave during the last cycle, but have not given this cycle
Donors who gave during the last reporting period, but have not given during this reporting period
Donors who have not maxed out to your campaign
Donors who have not matched their giving potential
While these donors need to be approached with different messaging, they've all donated to you already, so you have them on your side. You just need to ask them to give again.
It may be possible to find these donors in whatever donor tracking system you have set up, however, NGP allows you to easily pull lists for all those donor groups we mentioned in addition to recording all corresponding donor interactions in a centralized fundraising database. As you expand your political fundraising efforts, you'll quickly learn how helpful political fundraising and compliance software is to track progress towards your fundraising goals, maintain comprehensive donor profiles with data points you can act on, and ensure accurate campaign finance reports.
By executing the fundraising strategies we outlined above, you'll be able to take your political fundraising to the next level to help raise additional resources to help win your election.
Additional Resources
Interested in learning more about how NGP VAN software can support your campaign? Here are a few additional resources that help you build your email lists, engage supporters and donors, and win your race!