What is Distributed Canvassing? Pros, Cons, and Tips
July 6, 2023 | NGPVAN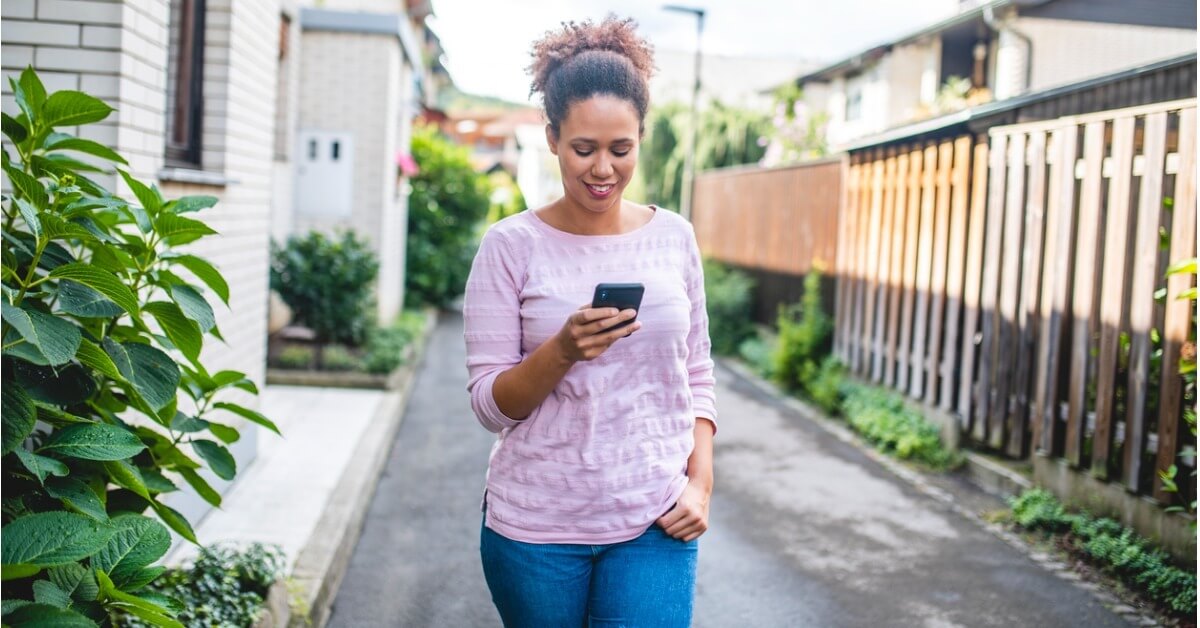 When building your campaign's field plan, one of the most important decisions you make will be how you choose to organize – through traditional or distributed organizing strategies. Traditional organizing is focused on a top-down approach that is routed through a centralized campaign structure.
On the other hand, distributed organizing is focused on a collaborative, decentralized approach by trusting and empowering volunteers to do many campaign tasks typically given to staff, allowing more autonomy to volunteers who know their communities best.
Through this organizing strategy, you can easily conduct distributed canvassing through Distributed Contacts Campaigns which automatically cut and assign volunteers turf (a group of voters within a geographic boundary from within a voter universe) to make sure you reach as many voters as possible without accidentally doubling up any houses.
With Distributed Contacts Campaigns in VAN, campaign staff can distribute turf much faster than is possible through traditional means and empower volunteers to take action and start canvassing as soon as they're ready to do so from wherever they are. Volunteers simply need to download the MiniVAN app, input a list number, and start canvassing!
To help you determine if distributed canvassing is right for your campaign, this blog will explore how you can support distributed canvassing with political campaign software, its pros and cons, and what you can do to make the most of it.
Defining Distributed Canvassing
Distributed canvassing is a voter outreach practice that streamlines the turf-cutting process and assigns turf to volunteers wherever they are. Rather than cutting turf manually – a process that can take multiple hours at a minimum – Distributed Contacts Campaigns from NGP VAN automatically assigns doors to volunteers and provides scripts you create to address the campaign's needs.
As an overview, here is the traditional workflow for getting volunteers set up to start canvassing:
The volunteer contacts a field organizer.
The volunteer schedules a time to come into the campaign office.
The field organizer spends hours cutting and printing turf.
The volunteer checks out that list of voters.
The volunteer canvasses and contacts the voters.
The volunteer comes back to the office to check the list in.
The field organizer spends more time entering data back into the voter database.
Distributed Contacts Campaigns cut down the number of steps, specifically when it comes to actually cutting and distributing turf. These campaigns ask field organizers to create a voter universe. Voter universes are groups of voters that are created using targeting parameters that allow you to direct your voter outreach more effectively. You can tailor these universes even further based on location, district boundaries, and more.
As an organizer using Distributed Contacts Campaigns, all you have to do is:
Set up a universe and edit the script to specify how many doors you want to assign to each volunteer.
Share the list number with the volunteer, and the app cuts the turf for them based on the canvasser's current location.
Distributed Contacts Campaigns also empower volunteers to take action when they're ready, no matter where they are physically. When downloading a list, the app takes their location into account to match them to the closest doors that need to be canvassed, allowing them to get to work right away. Distributed canvassing allows a level of flexibility that is difficult to achieve through traditional canvassing.
Pros and Cons of Distributed Canvassing
Distributed canvassing can be an effective organizing strategy for some campaigns, but it may not be the best for every campaign. Here are some of the pros and cons of distributed canvassing so you can make better decisions about what is best for your campaign.
Pros
Distributed canvassing ultimately speeds up the canvassing process, and can simplify field organizers' daily workloads. Almost any campaign looking to systemize and speed up its workflow can benefit from using Distributed Contacts Campaigns.
A few specific pros include:
Automated Turf-Cutting
Rather than manually assigning doors to each volunteer, select your universe, input how many doors you'd like each turf to have, and let the app do the rest. Volunteers can also update which houses they canvassed, letting you get an accurate map of which doors you've already hit and which still need to be assigned.
Universe Customization
Distributed Contacts Campaigns were inspired by another canvassing app that sped up the turf-cutting process but had minimal customization options. With Distributed Contacts Campaigns, field organizers can build and select scripts to effectively address voters within their universe.
Remote Canvasser Management
With automated turf-cutting, you can assign turf to volunteers who live in remote communities and trust them to handle their canvassing assignments themselves.
Some campaigns have used distributed canvassing for ballot chasing, traditional canvass launches, and even for a few super volunteers who will canvass multiple turfs in a short time. Distributed canvassing can be adapted to a variety of campaign tasks, allowing you to grant autonomy to more volunteers and save time during the busy election season.
Cons
When implementing Distributed Contacts Campaigns, your distributed canvassing team may experience a few initial barriers. Specifically, like any new technology, your team will need training to make the most of Distributed Contacts Campaigns.
This primarily includes teaching volunteers how to use MiniVAN so they know how to access their assigned turf. Let volunteers know that the doors they're given are the ones physically closest to them that still need to be canvassed and that they need to enter their list number in order to see the turf they've been assigned.
Once volunteers and your team have faith in the app, you can trust its ability to correctly guide your canvassing efforts.
Distributed Canvassing Best Practices for Success
Be Mindful of The Universe You Create
Universes can be as large or small as you need, but sometimes it's best to create more localized universes to avoid accidentally sending supporters too far away.
For example, if you want to send a group of volunteers out to a specific turf, keep the universe constrained to that area so they don't get sent doors in a town 20 minutes over. If you're setting a statewide universe and you want everyone to have doors that are close by, make sure that you have enough voters in that universe so that all of your canvassers will get nearby doors.
Inform Canvassers How the App Assigns Doors
As mentioned, review how the app works with canvassers during training. Walk through how to enter list numbers, what downloading a list does, how to navigate the app, and how they should enter data they collect from voters into the app.
Answering questions ahead of time will allow volunteers to act more independently once they're in the field and give them the confidence needed to jump to work as soon as they enter their list number.
Engage with Volunteers Remotely
While Distributed Contacts Campaigns can be useful for any canvassing effort, it especially shines in campaigns that aim to cover large areas or have decentralized bases of operation.
For example, if you're planning to canvass an entire state, you will likely have supporters in rural areas that want to help but can't easily come to your campaign office or connect with a field organizer. To help them organize their canvassing efforts, simply create your universe and share the list numbers with them. Then, local volunteers in their area can handle the canvassing themselves without ever needing to get in touch with one of your field organizers.
What Does Distributed Organizing Look Like?
Your volunteers are passionate about your campaign and want to get involved right away. Tools like Distributed Contacts Campaigns empower them to become an active part of your campaign and take charge of their own canvassing efforts.
This is distributed organizing, a method of campaign organizing that focuses on individual chapters and subgroups of a political organization and how these groups can build momentum at the local level. This approach inspires grassroots support and puts the power in the hands of activists who are experts on their communities' needs and political attitudes.
Distributed organizing grants individual volunteer groups more autonomy than organizing through a centralized campaign. However, you can still help direct their efforts by creating universes, providing scripts, and hosting training for volunteers organizing in their local communities.
If you choose to implement distributed organizing for your campaign, you can easily execute voter outreach activities like distributed canvassing. However, you can still conduct distributed canvassing efforts even if you choose to organize through a centralized campaign structure to effectively contact voters and build your volunteer base.
Utilizing MiniVAN for Your Political Canvassing Campaign
Save time, empower your volunteers, and ensure more doors get knocked on with MiniVAN, NGP VAN's powerful mobile canvassing app. By leveraging trusted organizing technology and coupling that with a distributed organizing strategy, MiniVAN can help campaigns scale distributed canvassing efforts quickly.
Learn more about how our software supports distributed organizing and how it can help your campaign by scheduling a demo today.