Powerful, Targeted Facebook Ad Integration Now Available to Campaigns
June 15, 2017 | NGP VAN
Political campaigns are increasingly finding new ways to engage supporters on Facebook, and one key way is through the use of targeted advertising through Facebook Ads Manager. Especially for down-ballot candidates, Facebook Ads are a precise, cost-effective way to raise more money, sign up more supporters, and communicate a message to a specific audience.
That's why our tools now integrate directly with Facebook Ads Manager to help users build awareness around promoted issues, grow a supporter base, and inspire individuals to take action.
The new functionality provides the option to indicate which contact records were targeted for the ads, allowing users to measure results of how those ads increase supporter participation and engagement. Perhaps most powerfully, this allows for tracking the ROI of an ad campaign over time – letting nonprofits know if their investment in ads was worth it.
Here's how it works:
Users first create a list in VAN, NGP 8, or Digital 8 that they would like to target. Then, to start a new Ad campaign, users navigate to the Direct Response Plan Wizard, and create a new 'Digital Ads Plan'.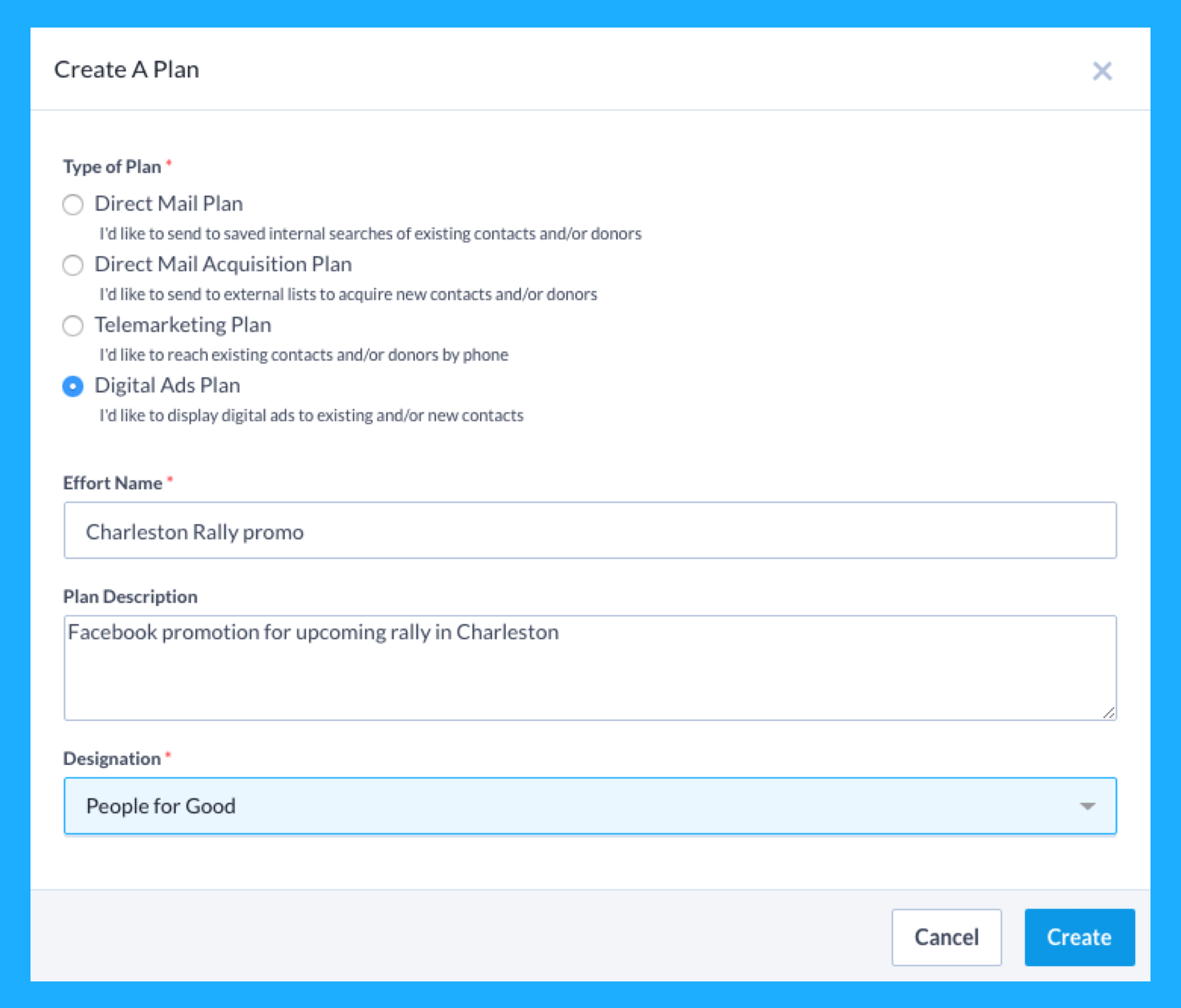 …Users can add additional details about the plan such as: dates for the effort, budgeted cost, and the platform for the ads – in this case, Facebook.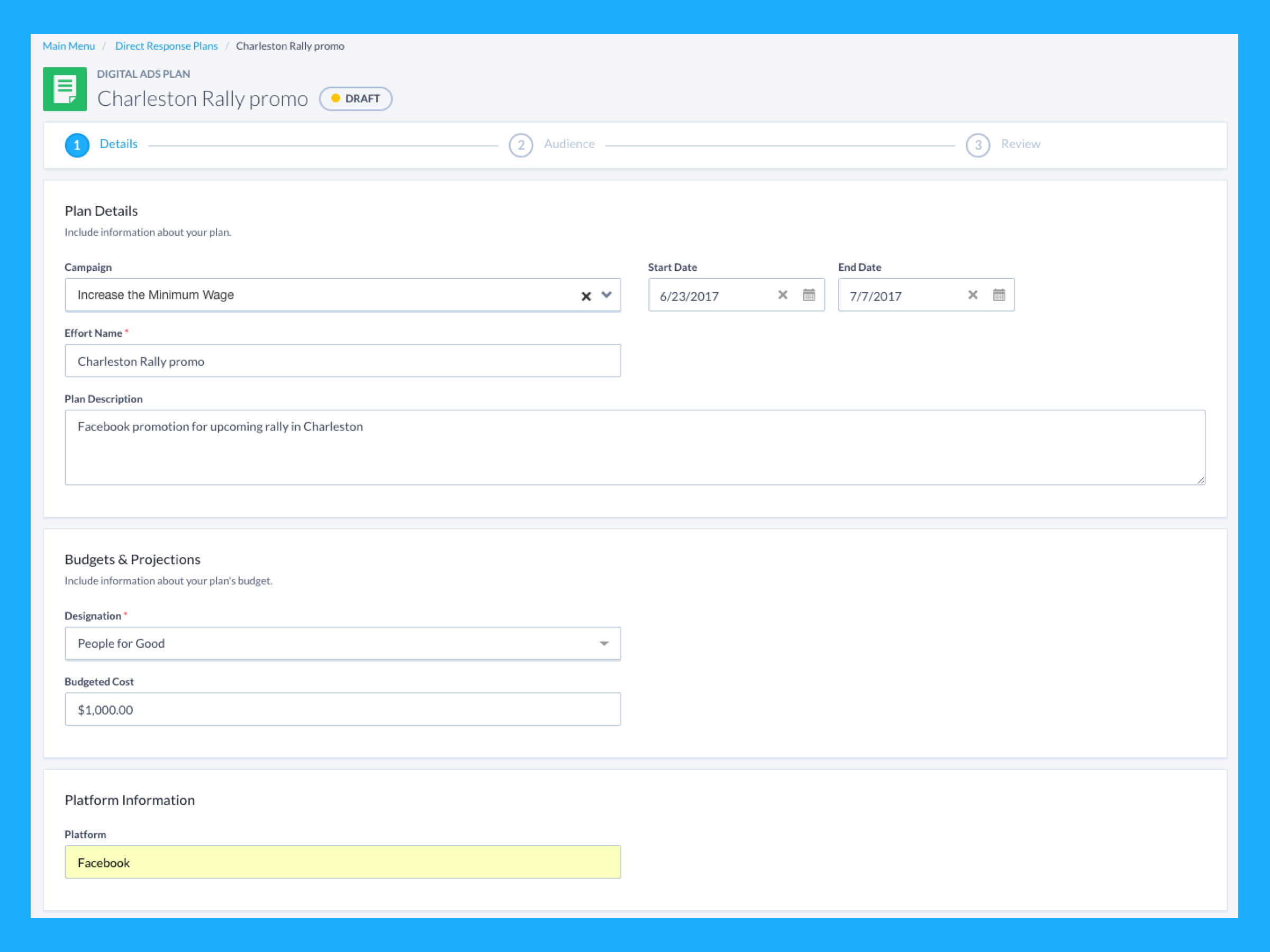 …Next, users select their overall audience and have the option of creating an exclusion audience which will be removed from the overall universe before any segmentation is done. They can also assign a source code to the plan to track results in reporting.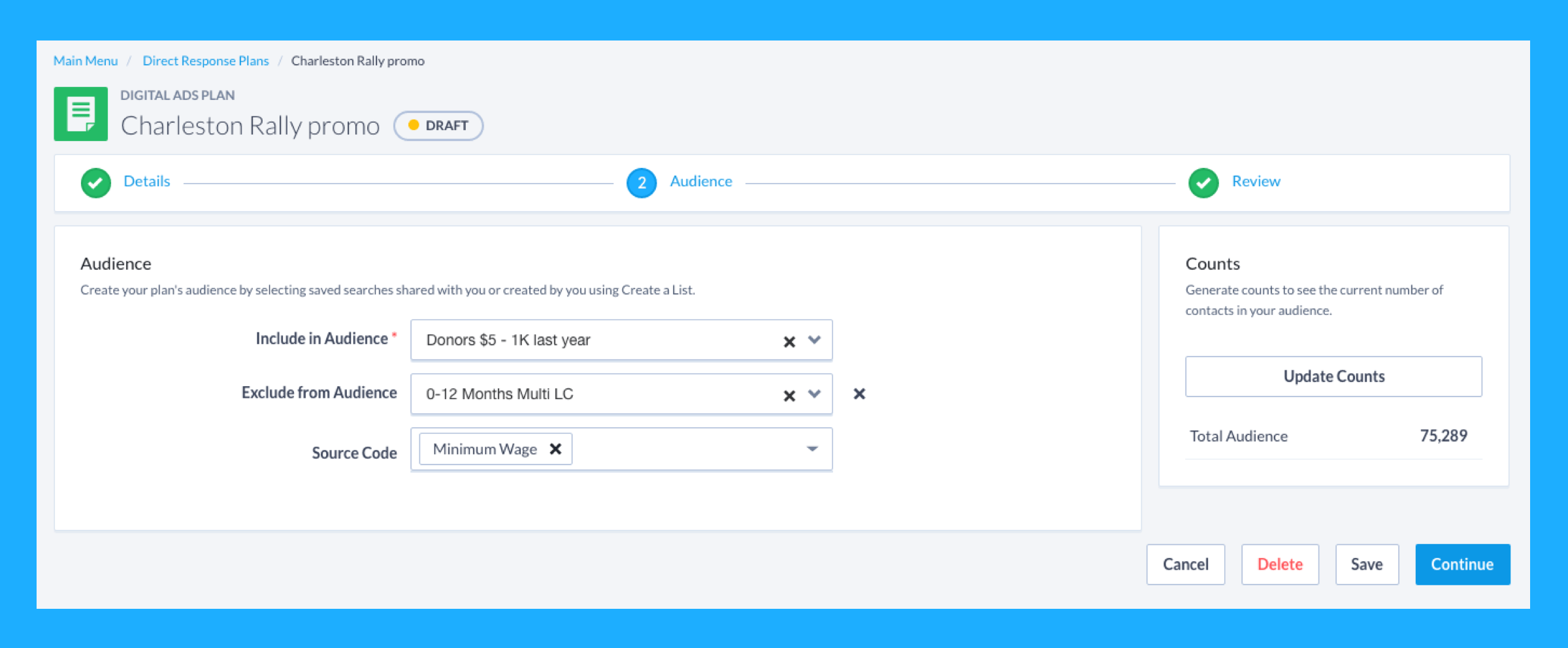 In the Review step, users have the ability to look over all aspects of their newly created plan. The plan can be exported as a tab-delimited text file, or can be pushed directly to Facebook.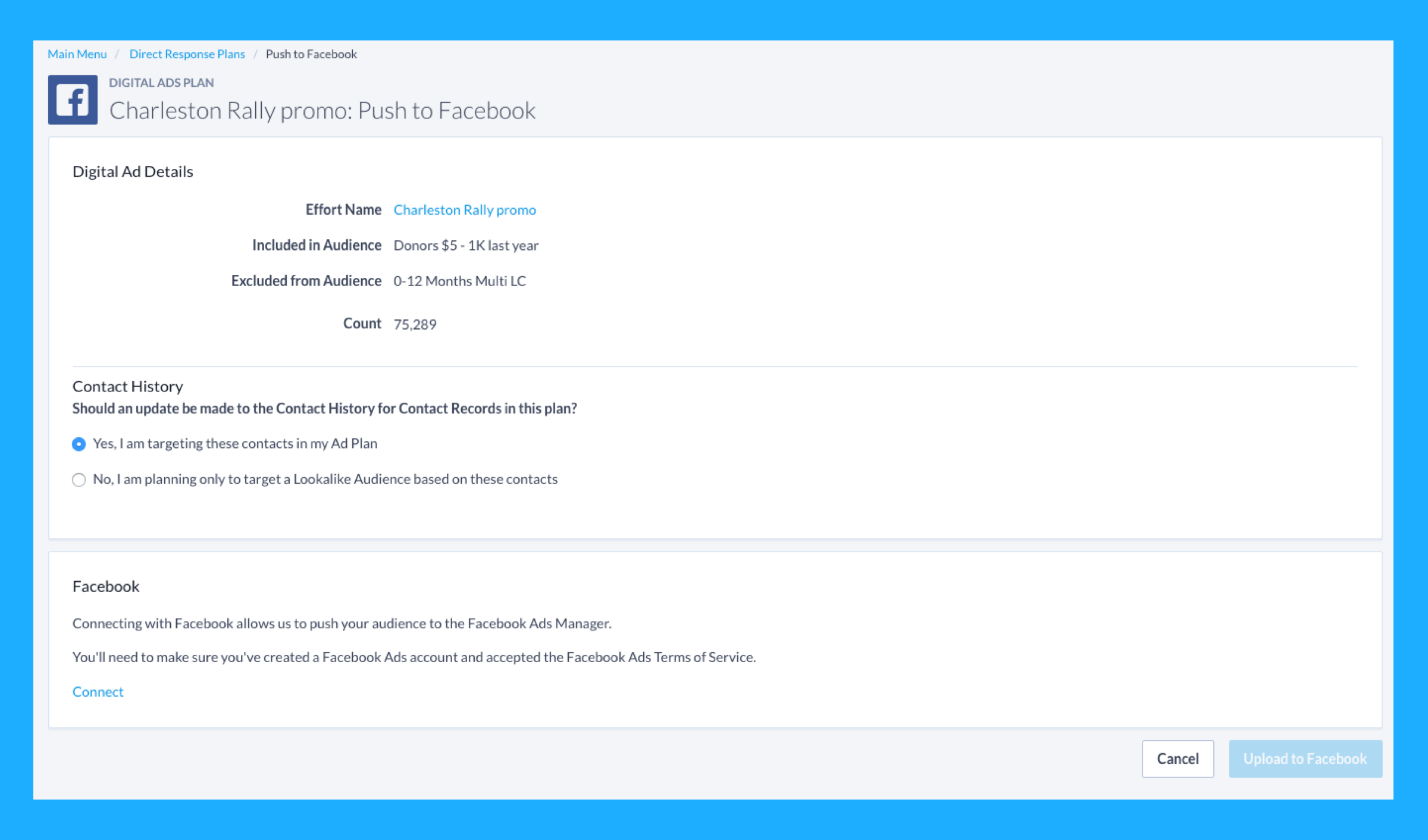 After the campaign runs, it's results can be seen in a robust Digital Ads Report. The report defaults will show efforts from the past year, and additional filters are available to look at specific efforts, designations, or campaigns.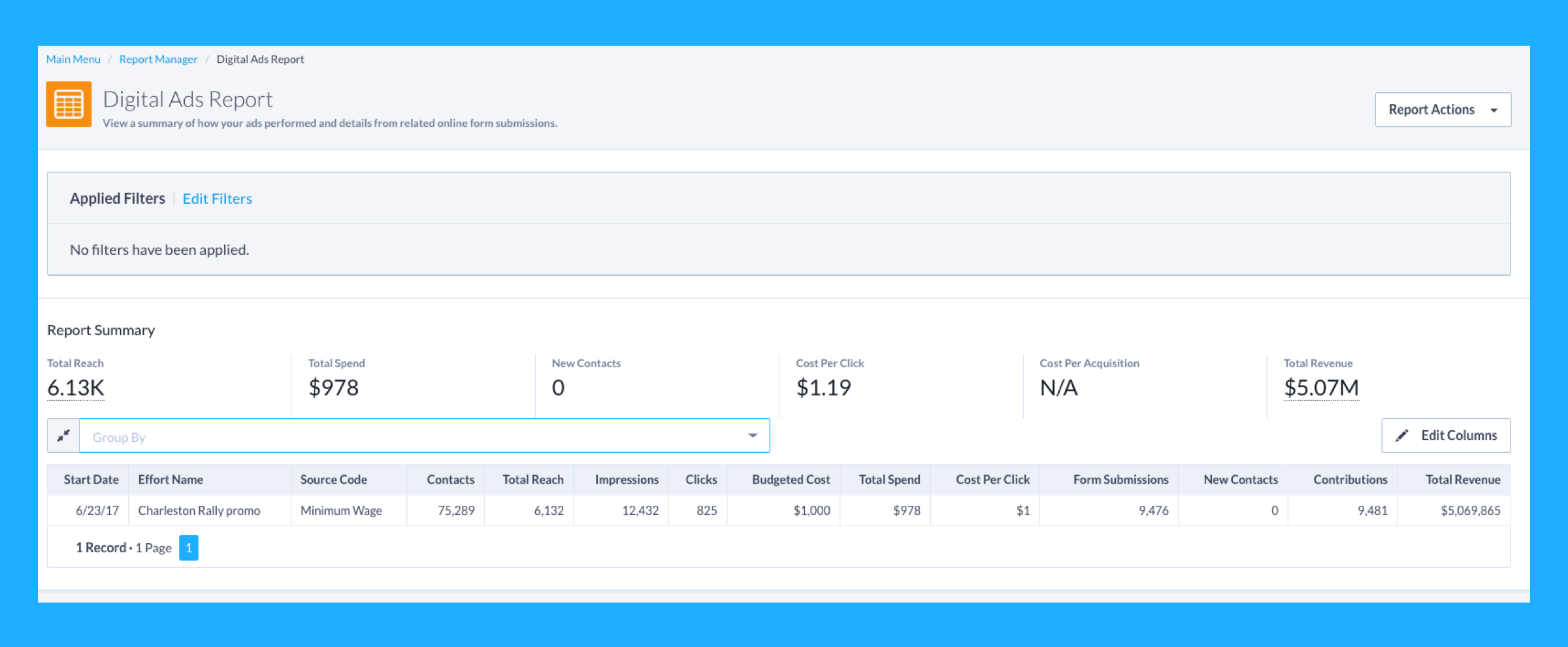 The report also offers a substantial breakdown of contribution results (for digital ad plans that lead to an Online Actions form) into results from new contacts, contacts that were targeted in the effort, and existing contacts that were not targeted in the effort. That helps candidates monitor their ROI from a given ad campaign.
---
Have questions about how to use the new Facebook Ads integration, or other new VAN, NGP or Digital 8 features? Email us here!