How to Write an Impactful Thank-You Letter for Donations
November 20, 2023 | Brandon Blumenherst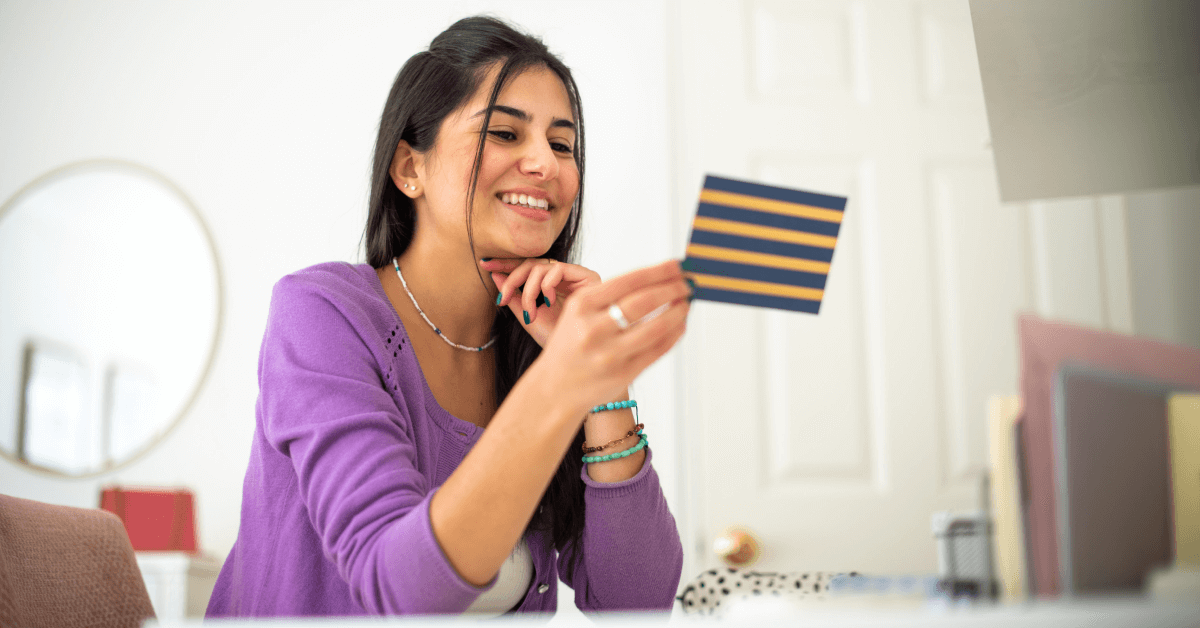 Beyond casting a vote on your campaign's behalf, donors take the extra step by financially contributing to help you succeed. Showing your appreciation for their donations is crucial in developing a relationship with them to help secure additional donations in the future, and thank-you messages are the best way to get started.
However, it takes more than a generic thank-you message for your communications to make an impact. An effective donor thank-you letter requires a well-executed strategy.
This guide will teach you how to write an effective thank-you letter for donations and ensure that your campaign has the resources it needs to secure long-term financial support.
Important Elements of a Donor Thank-You Letter
No matter the campaign's focus, incorporate the following components into your thank-you letter to make donors feel valued.
Personal Acknowledgement
Thank-you letters for donations should be customized to each recipient. Each of your donors has unique motivations for supporting your campaign and should be acknowledged as such so you can build a personal connection with them. For instance, you should personalize the following parts of your donation thank-you letter:
Name: Writing thank-you messages with each donor's name attached is the most foundational level of personalization you should provide.
Fundraising topic or subject (if applicable): If your campaign raised money for a specific task or budget (like your direct mail or digital advertising programs), hone the messaging in thank-you letters to focus on the donor's contributions to those specific funds.
Donation amount: Ensure you highlight the impact of each donor's gift by contextualizing it with the donation's value. For instance, if 25 voters will receive a mailer because of a donor's $50 contribution, write that! Some donors like to know what their money is funding, so connect their donation to its impact when possible.
Acknowledgment of other contributions (if applicable): While thank-you letters should be focused on the donor's contribution to your fundraising efforts, you can also mention other ways they've gotten involved. For instance, if the donor has also volunteered as a canvasser, you can thank them for their multifaceted commitment to the campaign.
Personalizing these elements of thank-you letters is an easy way to add a genuine touch to your message. In NGP, you can easily create and customize thank-you letter templates that include merge fields to personalize your batches of letters with individual donor names, donation amounts, and more. You can also use our email software to create and send personalized emails to thank your donors for their support.
Direct Impact Recognition
While the general structure of each thank-you letter is essentially the same, each thank-you message should tell its own story based on the donor's impact on your campaign. Highlight each contribution's effect on your campaign and the community as a whole by:
Using data and milestones: Integrating specific metrics into thank-you letters helps donors picture the real-life impacts of their support. For example, you might tell a donor who gave $500 that their gift helped produce 5,000 mailers for the campaign. Or if you just knocked on your 1,000 doors over the weekend or raised $10,000, share that with your donors and thank them for their contributions that helped you achieve those milestones!
Including testimonials: Amplifying the voices of real people like your supporters or constituents can remind donors that their support is valuable. With their permission, integrate their quotes into thank-you letters to demonstrate the importance of getting elected (or re-elected) and how your donors' support is critical to doing that.
The context of real impact adds dimension to your thank-you letters and further humanizes your campaign.
Resonant Language
Your campaign is dedicated to combating several important issues; your thank-you messages should reflect that. Keep these messaging frames in mind when drafting your donor thank-you letters:
Direct: Keep your donors' attention by getting straight to the point in your thank-you letter language. Use short sentences and powerful verbs to add impact to your messages.
Positive: Though your campaign might encounter challenges, maintain an optimistic tone in your thank-you letters. For instance, if you didn't win on Election Day, you should still thank your donors for their support throughout the election cycle. If you decide to run again, ending your campaign on a positive note with your donors may make it easier for them to support you again in the future.
Empathetic: Leverage every opportunity to relate with your donors' motivations for supporting your campaign. For example, if someone donated to your campaign because of your stance on education, thank them for their dedication to the school children in your community.
Inspiring: Always draw focus back to the bigger picture of your campaign to encourage donors to stay connected. If, for instance, you were fundraising for a smaller campaign task (like paying for all the campaign literature you need to knock on thousands of doors), emphasize the role it plays in your long-term strategy of contacting and mobilizing enough voters to win on Election Day.
Each campaign and candidate should have their own voice in their communications, but centering your thank-you letters around those frames can help donors feel like their contribution was personally acknowledged. It may also inspire or motivate them to continue supporting your campaign and give again in the future.
Logistical Best Practices for Donation Thank-You Letters
Creating and delivering your donor thank-you letters is just as crucial as writing the copy. These best practices can help streamline and structure the process:
Use Segmentation
Personalizing thank-you letters for all of your donors might seem tedious — but it doesn't have to be. Using the information stored in your database, segment or group donors based on shared characteristics, such as:
Age
Location
When they donated
How much they gave
What they contributed towards
Then, you can create tailored messages through various channels that appeal to each group. For instance, after segmenting donors based on their contribution amount, you might craft a lengthier message for major donors, expressing gratitude for their significant support, while sending your heartfelt appreciation to all other donors.
Consider investing in a donor database to simplify segmentation and personalization. Certain software (like ours) can automatically add each donor's name, donation amount, and campaign to a thank-you message template, saving you time while adding personalized elements.
Be Prompt
In addition to knowing how to write a thank-you letter for donations, it's important to understand the best practices involved in delivering them. Sending thank-you letters promptly can make donors feel valued and showcase your campaign's professionalism. Ensure a quick turnaround from the time a donation is made by:
Adhering to a Standard Timeline
It's easier to stay on top of donations in the midst of an active fundraising campaign, but your donors who give at off-times should be recognized too. It shouldn't take more than a week to get your thank-you letters in the mail (if you choose to mail them). Set a regular cadence to flag new donations and send out thank-you letters so nothing slips through the cracks.
Leveraging Automated Outreach
Donors often expect an email confirmation after they give, and most donation platforms (including our Online Actions contribution forms) automatically send a contribution receipt with a customizable section where you can add a note and thank donors for their support.
Conducting Regular Database Maintenance
As you add more data to your donor database over time, you might accidentally log duplicate or outdated information. Most data management systems (including ours) can flag discrepancies, but you should still maintain data hygiene best practices by merging duplicates and confirming contact information with donors when needed.
Designating Team Resources
Packaging and sending physical thank-you letters for donations can be challenging. Organize a team of volunteers or team members dedicated to preparing thank-you letters to be sent out. Also, if you're sending digital thank-you messages, you can use your communications software to schedule their delivery.
As you roll out changes to your thank-you letter delivery cadence, listen to feedback from donors and team members. Adjust your practices until you find the best routine and timeline that works for your campaign and satisfies donors.
Generate Long-Term Support with Donor Thank-You Letters
Whether you're running for Congress or city council, your donor thank-you letters must include these key components and reflect your campaign's values to resonate with your donors and deepen your relationship with them. With a personal touch and the right tools, you can create thank-you letters that foster long-term support and provide the resources your campaign needs to win your race.