6 Political Campaign Tools to Achieve GOTV Success
September 28, 2023 | Brandon Blumenherst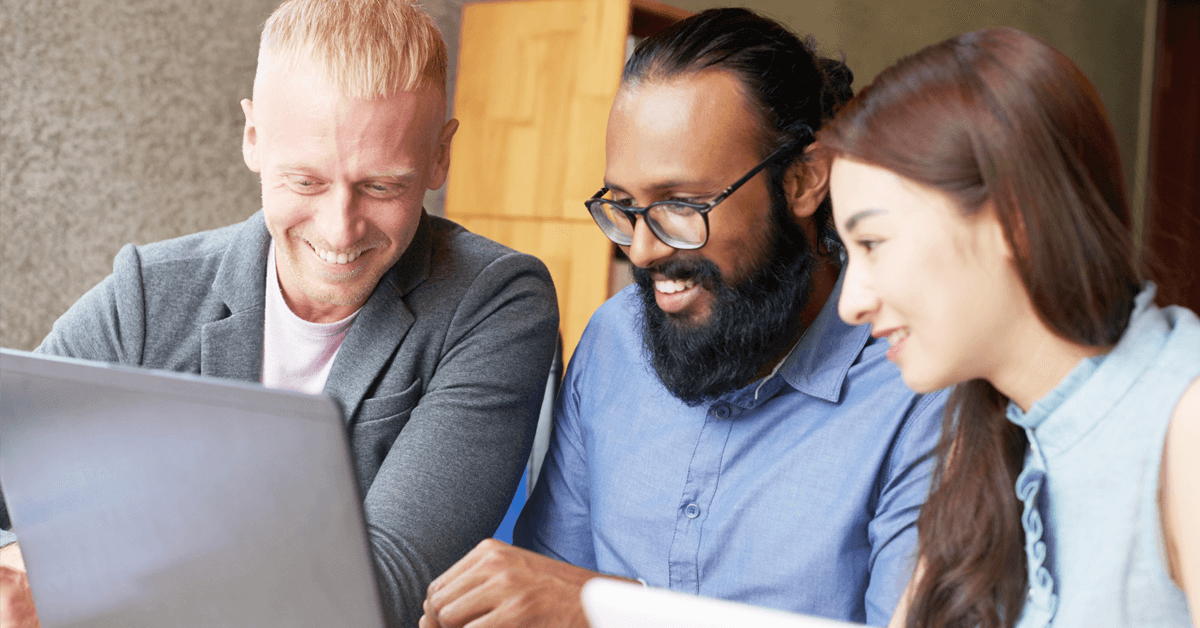 In the world of politics, winning an election isn't just about having the best policies or the most charismatic candidate. It's about having a solid campaign strategy that motivates voters to show up and cast their ballots on or before Election Day.
Get Out The Vote (GOTV) activities are specifically aimed at increasing voter turnout among your likely and identified supporters and, with the right tools, you can do just that.
In this guide, we'll explain the importance of using technology to amplify your GOTV efforts and list six of the best tools on the market. Whether you're a seasoned political campaigner or a first-time volunteer, these insights can help you make a real difference in the next election.
The Impact of Political Campaign Tools on GOTV
With political campaign tools, your team can work smarter, not harder in reaching, engaging, and mobilizing voters. That's because technology helps to:
Improve targeting and outreach. Political campaign tools can help campaigns target specific segments of the electorate and tailor outreach efforts to those segments, which can lead to more effective voter engagement and turnout.
Optimize data management. Most campaign tools collect data that can help campaigners better understand voter behavior and track the effectiveness of their GOTV efforts.
More effectively allocate resources. With the help of data-driven technology, you can allocate your resources to needed areas of your campaign.. For instance, you may identify a key swing district or group of voters that may be crucial for your victory, so you can allocate more resources to address that area or group of voters.
Respond quickly to change. In times of crisis or rapidly changing situations, campaign technology enables campaigns to respond quickly and effectively. Communicate updates, address concerns, and maintain a strong presence even during challenging times.
Keep in mind that technology evolves rapidly. Campaigns that embrace the latest tools stand out against competitors that rely solely on traditional methods, helping these technology-driven campaigns remain competitive in a dynamic political landscape.
6 of the Best Political Campaign Tools for GOTV
Now that you understand the importance of political campaign tools, let's dive into the top solutions on the market. The following political campaign tools have been proven to help campaigns streamline their operations, target the right audience, engage with voters effectively, and analyze data for continuous improvement, helping campaigns win elections across the country.
As you compare different options, remember to keep the size and scope of your GOTV efforts top of mind. Understanding your goals will help you choose tools that most effectively align with your campaign's needs.
1. Voter Database
A voter database is a central repository of voter information, including names, addresses, contact details, voting history, and demographics. Every campaign should use a voter database to help drive their campaign strategy forward. Throughout the campaign cycle, this data can be used to identify and target specific voter segments, such as those who have shown consistent voting patterns in past elections or who may likely align with the candidate's platform.
VAN is the leading industry voter database for Democratic and progressive campaigns and causes. While there are a few instances of VAN (like SmartVAN and VoteBuilder), they provide very similar functionality.. It allows you to record important voter information in a centralized database and parse through that data to identify the voters you need to win.
2. Canvassing Apps
Canvassing refers to volunteers going door-to-door to engage with voters, remind them of the upcoming election, offer information about polling locations, and gather last-minute commitments to vote. Canvassing apps can optimize these steps by providing volunteers with maps, voter information, and survey tools.
For the best results, invest in an app that synchronizes canvassing data with your voter database for further analysis and targeted follow-up. For example, NGP VAN customers have access to our free MiniVAN app that allows canvassers to contact voters door-to-door and transfer data back into VAN in real-time.
3. Phonebanking Technology
Phonebanking is a common GOTV practice in which volunteers call voters and encourage them to show up at the polls. With phonebanking technology, your volunteers can call voters more efficiently, remind them about the upcoming election, answer questions, and convince them to get out and vote.
Open Virtual Phone Bank (OpenVPB) is a valuable phonebanking tool that allows volunteers to make calls from anywhere, whether in your campaign office or from the comfort of their own home. Field organizers cut lists of voters, create a script, and publish the phone bank to openvpb.com where your campaign's volunteers and supporters can log in and make calls directly to that targeted list of voters.
With its click-to-dial functionality, VPB Connect makes it easy to dial more numbers and potentially reach more voters, thereby maximizing your outreach efforts during GOTV.
4. Canvassing Management
Canvassing with MiniVAN Manager allows you to receive real-time data from the field and keep your canvassers on track. Whether you're launching canvasses around a district or state with paid canvassers or volunteers, MiniVAN Manager allows you to see where your canvassers are, their contact rates, and more, helping you stay in control of your canvassing operations and ensuring accountability from your canvassers.
5. Social Media and Digital Platforms
Despite your best efforts, door-to-door canvassing and phonebanking may not be enough to contact the voters you need to win, especially if you're trying to target younger voters. Nearly half of voters aged 18 to 29 get their political news from social media.
Leverage social media and other online platforms like Digital 8 to mobilize younger supporters, address voter concerns, and build a sense of community around supporting your campaign. Digital 8 allows you to build personalized emails with a drag-and-drop editor, run targeted social media ads, and create sign-up forms branded to your campaign to build and maintain a more comprehensive digital presence for your campaign.
6. Data Visualization
Data visualization transforms complex data into easy-to-understand visual representations like charts and graphs. This feature is especially useful when attempting to identify trends, visualize progress, and adjust strategies if necessary. For example, you could use data visualization tools to share progress towards your voter outreach goals and explain how the campaign may need to adjust to hit those goals in the future through increased canvassing, phonebanking, and digital efforts.
Visualizing data also aids in tracking the effectiveness of different GOTV strategies in real-time, allowing your campaign to make informed adjustments as needed. For instance, maybe your campaign is seeing a better response through phonebanking than through canvassing, so you may seek to maximize your phonebanking efforts while focusing your canvassing efforts on specific areas of your district.
Political Campaign Tools for GOTV
Remember that investing in political campaign tools is an investment in the efficiency and effectiveness of your campaign. With the right technology, you can help record valuable voter data, contact voters more efficiently, visualize progress towards your goals, and set yourself up for success on Election Day. If you'd like to learn more about how our political campaign tools can help your campaign, connect with us!