We're in it for the long haul. 
December 7, 2022 | Chelsea Peterson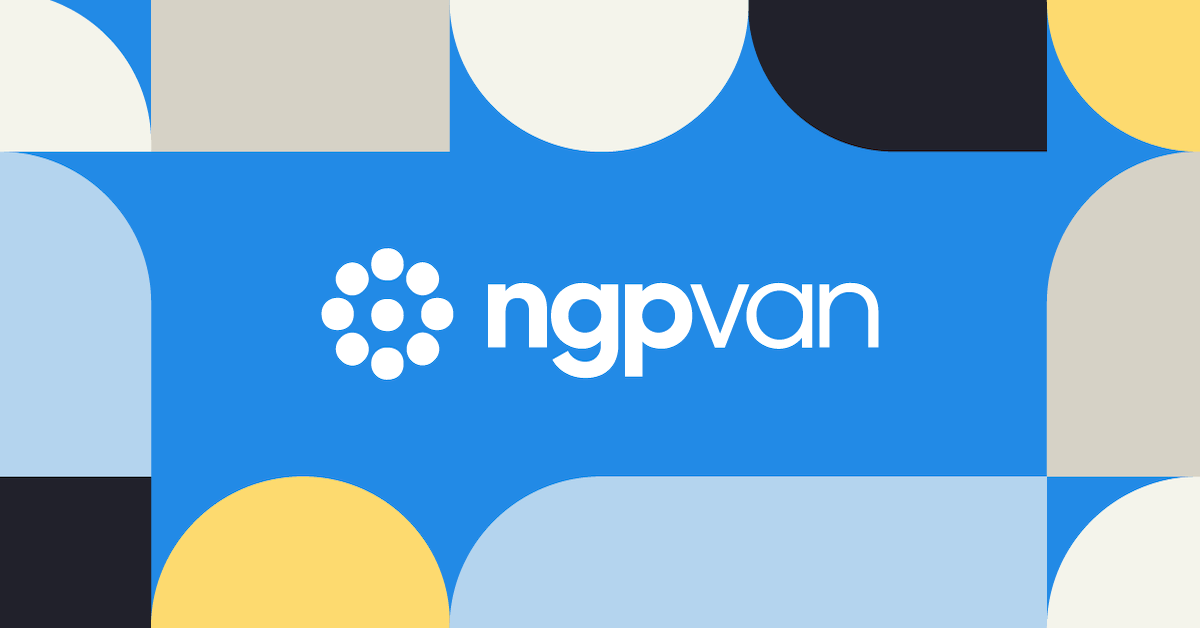 After powering crucial midterm elections where our campaign software was used to protect abortion access in five states, flip legislative chambers in three states, and hold critical seats across the country (including Georgia!) to buck historical midterm trends, we wanted to take some time to address some rumors that have been circulating about our company for the past few months.
First things first, since NGP and VAN were founded, we've been committed to serving Democratic and progressive candidates, campaigns, and organizations, and we will always remain committed to that purpose and mission.
Second, we will never provide our platform to Republicans, any organizations that work against the values that progressives share, or any group whose values conflict with our acceptable use policy.
Our commitment to making fundraising and organizing easier, and our role as core functionality across the Democratic and progressive ecosystem, drives us to innovate and experiment with new products and features, including:
Updates that allow everyone to add and address voters with a correct, complete, affirming, and properly spelled name
Updated tools like MiniVAN 9 that allow users to search the voter file in the app and to easily add new contacts
New tools like the award-winning VPB Connect, and the amazing new AI-assisted fundraising Donor Target Scores and Donor Target Reports inside of NGP
To put it simply, the candidates and causes that use our ecosystem are fighting for a better future—they're not wasting time blaming Joe Biden for the price of crudités. And while sometimes we just like to share a great meme, we're seriously committed to our mission of electing Democrats everywhere.
With those goals in mind, combined with our commitment to staying true to the progressive space, we realized that we needed to scale up operations to take our company to the next level, and that scaling required investment. Investment that would give us the opportunity to grow our support team, catalyze improvements in our products, and more, to make organizing and fundraising easier for campaigns and organizations fighting for a better future. That's where Bonterra came to help.
Bonterra is the social good tech company that formed by merging four leading brands in the social good space (NGP VAN, Network for Good, Social Solutions, and CyberGrants) with the vision to provide enhanced value to nonprofit organizations, donors, grantmakers, foundations, and constituents through innovation and accelerated growth. Bonterra is owned by Apax Partners, a private equity investment firm that has provided the necessary support to establish a new brand and accelerate growth exponentially for Bonterra. Bonterra is investing in NGP VAN to allow us to scale our impact and innovation in the progressive space. While we are a part of the Bonterra family, NGP VAN operates, and will continue to operate, as a stand-alone brand. 
Bonterra powers those who power social impact, and we power progressive politics. In fact, we've powered more winning campaigns than any other platform in this space and we look forward to powering thousands more in the future. As the leading technology provider to Democratic and progressive campaigns and organizations, over $10 billion was raised and tracked and 1.4 billion contact attempts were made through our platforms this cycle.
As we continue to invest and innovate in our software, we've got even more releases and updates planned over the coming months. The work we do is all driven by conversations we've had with you, our users and customers. While we always accept feedback through our platforms, we'll also be gathering user input at upcoming events to merge into our future product development to build upon the success we experienced this cycle. We are proud to partner with all of you in our shared effort to elect more Democrats and advance progressive causes across the country.
In addition to staying true to our mission, we've also worked to increase awareness of our existing features. We released the new VANual, a comprehensive guide for how to use VAN — the most integral organizing software for progressive campaigns and organizations. By building out the new VANual, we made it easier to onboard new users and allow existing users to learn more about new VAN features we've developed over the past few years.

We also updated the MiniVANual this year to make sure everyone could learn all the tips and tricks to use the best canvassing app in the progressive space. By increasing awareness of our existing features, we've doubled down on our commitment to provide every user with the resources they need to understand and best use our tools. Clearly that work paid off – more than 169 million doors were knocked this year, and 90% of those attempts were logged through MiniVAN!
We also realize that we need to commit more resources to create a better client experience, which is why we're continuing to expand our support team to help resolve support tickets in a timelier manner. We also want to continue improving our tools to make your jobs easier.
NGP VAN has been around for decades (including when Palm Pilots were around!) and we aren't going anywhere.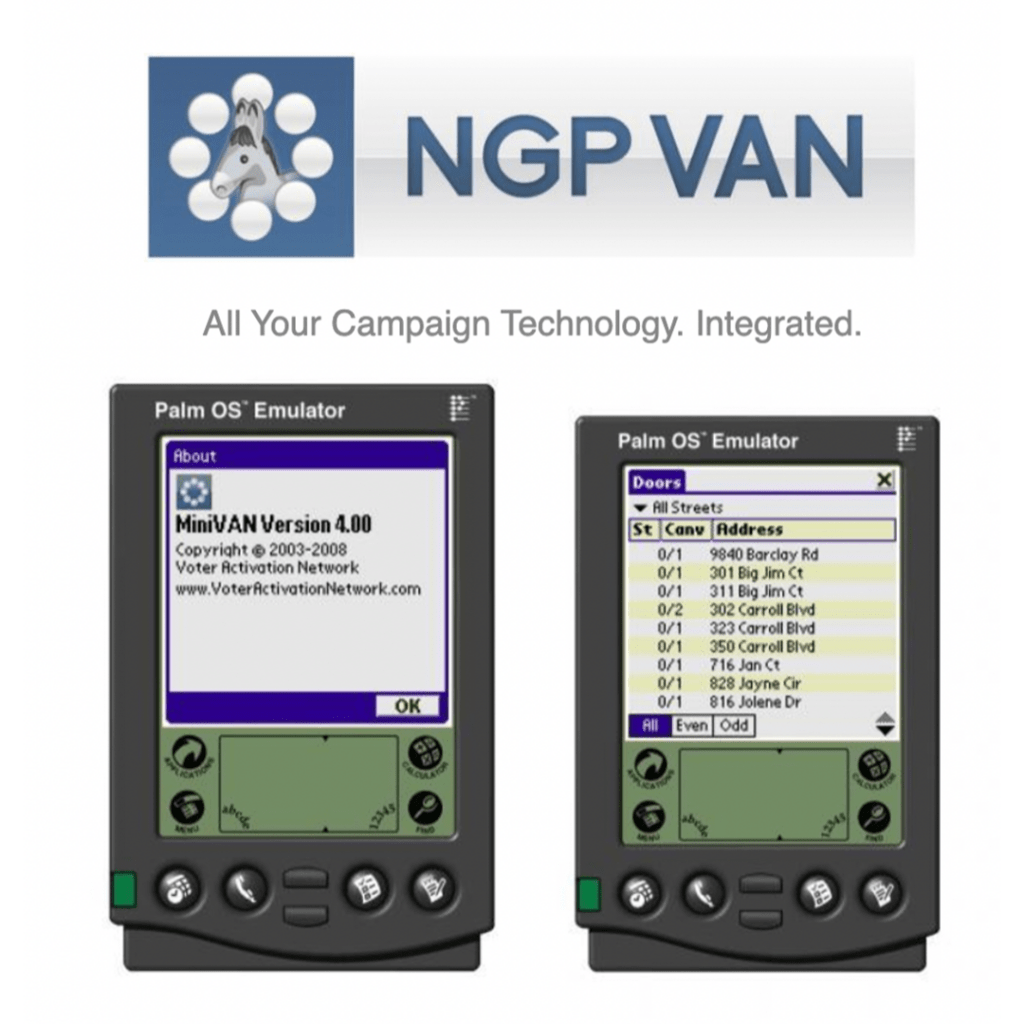 I am excited about what the future holds for NGP VAN. New investment makes it easier to develop new features, create new products, and grow our teams, so we can develop a better client and user experience for all of you.
Despite many of the rumors circulating about our company, we wanted to talk directly to you all to reassure everyone that we're committed to our mission of electing more Democrats and advancing progressive causes everywhere, and we're here to stay.