Introducing VPB Connect
August 19, 2020 | Jennifer Willis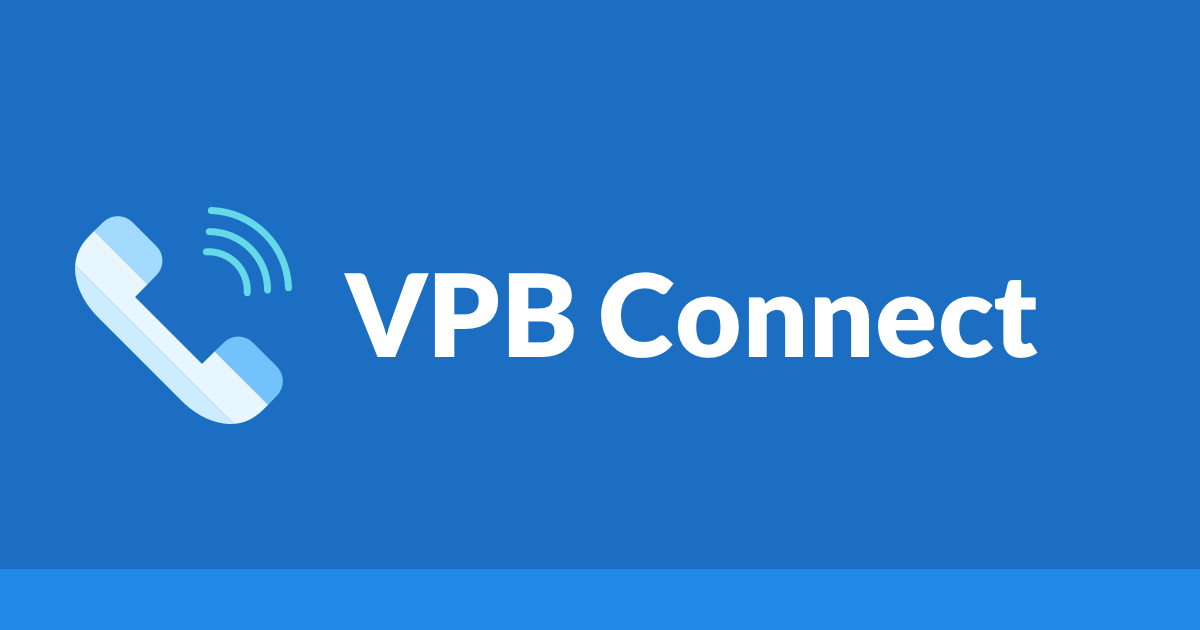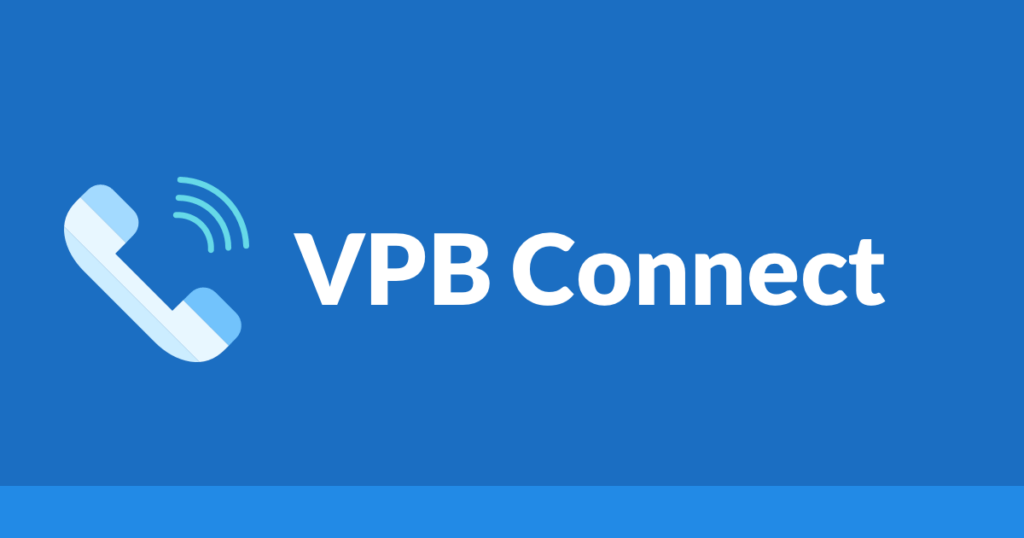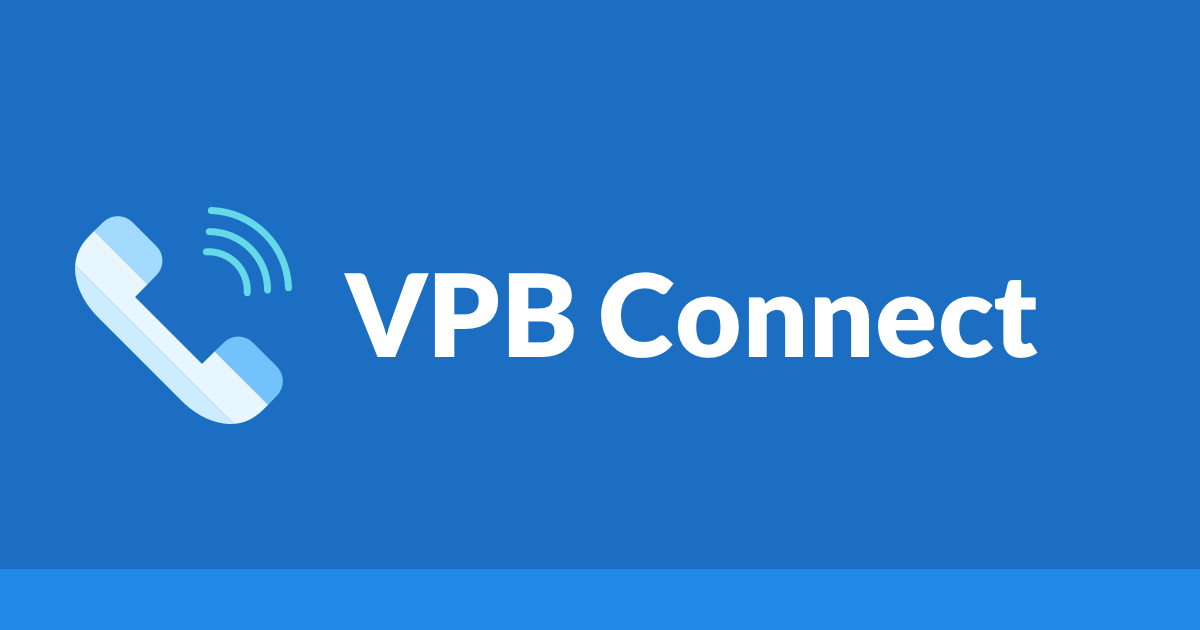 As offices closed across the country in response to the pandemic, canvassing, events, and in person organizing programs were halted. Organizations turned to new (and old!) methods to engage people.
Get started using VPB Connect! Fill out this form and one of our NGP VAN team members will be in touch.
What we've been up to in 2020
Here at NGP VAN/EveryAction, we had already seen incredible work done by our partners, reaching out to voters, members, and supporters using our tools since the start of 2020. During the last year and throughout the Presidential Primary season, we were proud that over 90% of canvasses were conducted using MiniVAN, our mobile canvassing application. Between January 1st and March 3rd, there were 547,165 shifts on MiniVAN with a high of 31,759 canvassers on February 29th.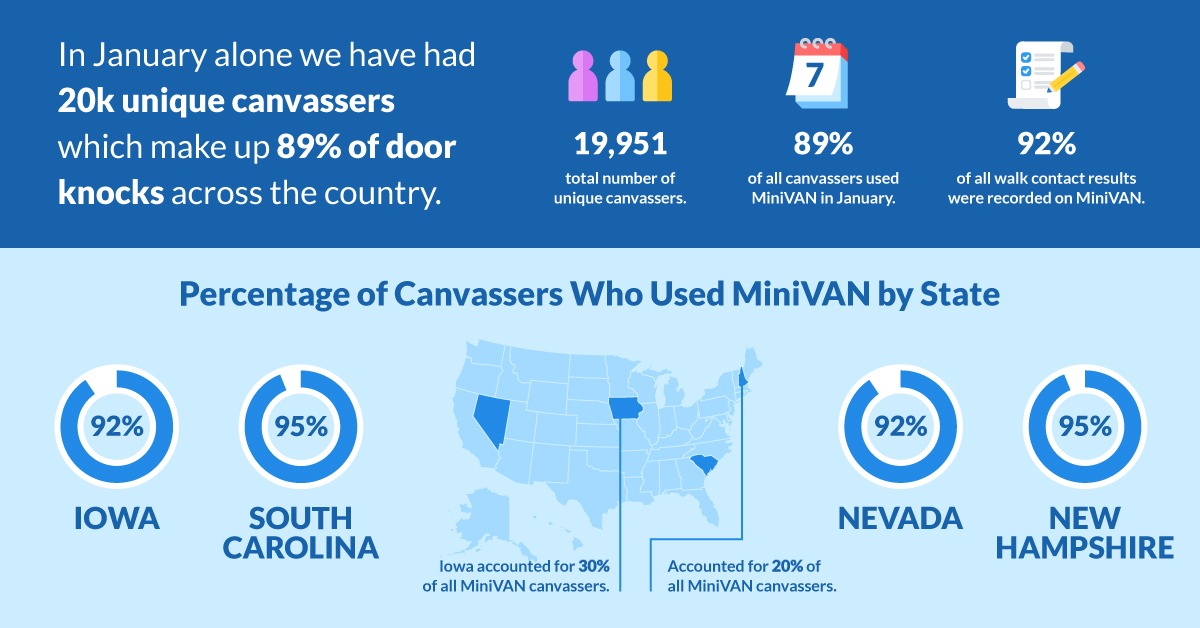 Starting the week of March 4th and the onset of widespread social distancing, MiniVAN canvasses understandably dropped significantly, even more than expected with the wind down of the Presidential primary. Campaigns and organizations moved their MiniVAN use from traditional door knocking, to areas such as delivering food and essential supplies and lit drops with Vote by Mail information/education which averaged 2,000-3000 users per day.

With such a strong and immediate shift, our team dug in and delivered a host of improvements to help our partners reach people where they are now – on the phone and online. Across our platform, we've had over 400k users on OpenVPB in 2020, with June and July usage increasing 40% over April and May. On a week-by-week basis, we are seeing a 300-500% increase in OpenVPB usage in comparison to 2018.

With all that in mind, we decided to pivot our planned work in Q2 to provide better functionality to help volunteers make the most of every phone call. As you may have seen, our team has released several new and improved VPB tools this summer, but we aren't stopping there.

VPB Connect
NGP VAN is introducing VPB Connect, a new offering that lets callers click-to-dial from within any browser, on any device. Instead of volunteers using their own phone numbers to dial, VPB Connect reaches voters directly from their browser with just one click. This brand new functionality allows callers to quickly dial both cellphones and landlines, using a local area code that's associated with all calls for your organization.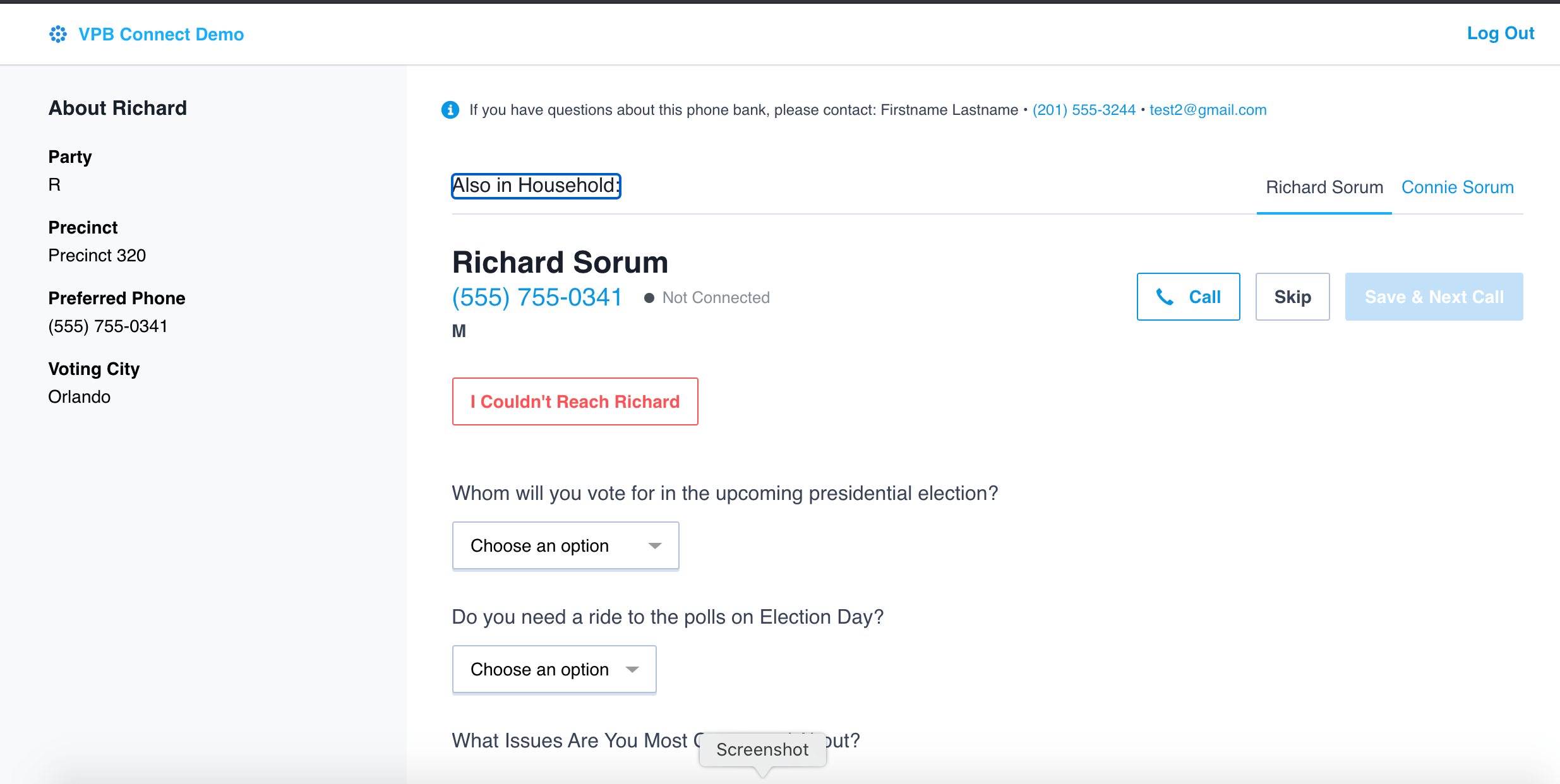 VPB Connect is enabled and deployed with the click of a button from the same interface as Virtual Phone Bank, for use on OpenVPB. That means the same script creation and universe selection you know and love, and no additional training for callers.

VPB Connect will improve the caller experience and increase contact efficiency in a few ways:
Make calls faster without manually dialing a phone number
Calls will be routed through a common caller ID number, with a local area code
Eliminate the need for burner phones by having volunteers make calls via browser, saving money and headaches.
Improve your calling analytics and contact method scoring.
(coming soon) Cater script responses to the flow of the conversation in real-time with Branched Scripts
We're also implementing a premium feature for partners who are planning on doing a high volume of calls, or those calling into universes with a historically low connection rate. As we all know, over the last two years cellphone carriers have rolled out spam blocking systems. This means that even if you're using a hand dial platform your calls may be getting marked as "Unknown" or "Potential Spam," which can impact contact rates.
While we've built VPB Connect to be resilient to this issue, by working with all major carriers and caller ID providers to develop this premium feature. We've solved this issue by providing premium outbound numbers that display your organization's name on caller ID instead of the phone number with a label like "Unknown" or "Potential Spam."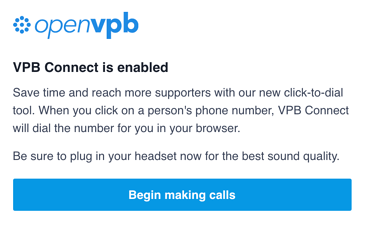 For many new volunteers making remote phone calls, the dialer may not be the ideal experience – VPB Connect balances the needs of introduction and training, while not sacrificing efficiency. Whether you are using VPB for fundraising call-time, voter contact, or recruiting volunteers VPB Connect, will help power your remote phone program forward.
What's coming next?
Script Branching: Customize your scripts in OpenVPB to reflect the natural progression of volunteer phone calls. Providing volunteer callers with several options of how the conversation may go eases some of the uncertainty that may be present when volunteering remotely.
If you are interested in learning more, or how to get started using VPB Connect, please fill out this form and one of our NGP VAN team members will be in touch!