Our Five Key Takeaways from Netroots Nation
September 1, 2022 | Brandon Blumenherst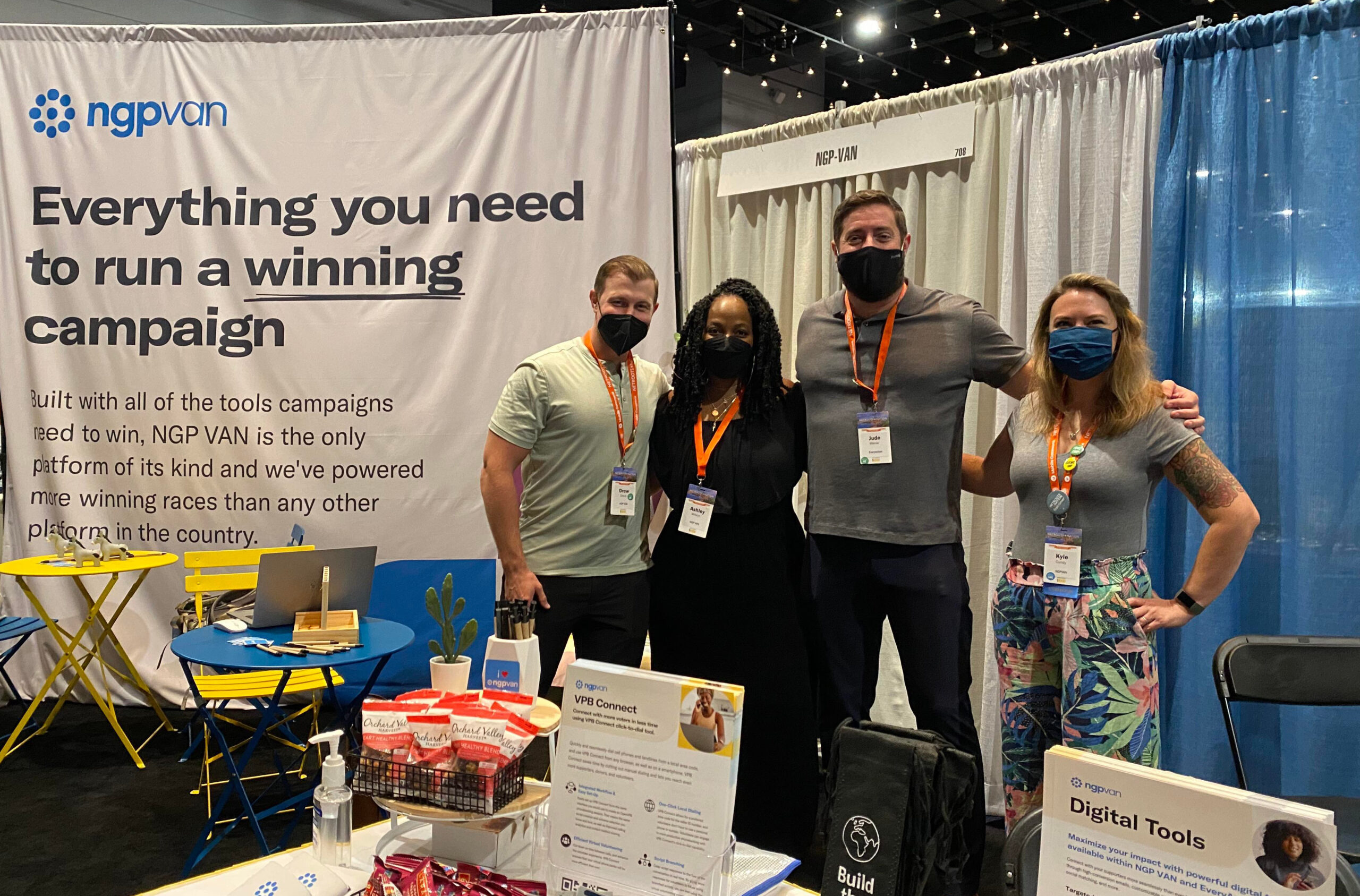 As our time at Netroots Nation, the largest gathering of progressives in the country, ended recently, we wanted to take some time to reflect on our key takeaways from the convention. While this is certainly not an exhaustive list, these topics were noted frequently throughout Netroots Nation.
1. The fight for organized labor is inspiring a new generation of workers.
Whether it's baristas at Starbucks or warehouse workers at Amazon, organizing is happening everywhere. By using social media and digital organizing techniques, workers have spread the word about how to organize and stand in support with unions across the country. Organizers are at the heart of every advocacy movement, and their work here is no different. A new generation of workers in an increasing number of industries have stepped up to carry on the fight for organized labor that has been present for centuries.
2. The battle for choice is now at the state and local level.
With the overturn of Roe v. Wade, the battle for choice was turned back to the states. And now, various states have enacted abortion bans while others are planning to codify the right to an abortion in their states' constitutions. With reproductive rights under newfound attacks, even more attention and resources need to be focused on winning and flipping state legislatures to defend choice.
Passed through state legislatures, trigger laws and new abortion bans have already restricted access to reproductive healthcare in many states. Local zoning laws have also impacted where reproductive health clinics can exist, which has caused some clinics to relocate across state lines.
However, because of this extremely unpopular decision, we are seeing large numbers of people registering to vote, finding ways to protect abortion access in their states, providing travel funds to individuals seeking reproductive healthcare in a different state, and even defeating an abortion ban in a red state.
3. Democracy is on the ballot, and we must protect it.
After the 2020 election, we have to work even harder to protect free and fair elections and rampant misinformation being promoted by conservative media and candidates. We have to elect Secretaries of State who understand the importance of safe and secure elections where voters can trust the electoral process. We must also continue to monitor several state legislatures' efforts to change rules and laws regarding election administration and the ability of state courts to curb partisan gerrymandering. By fighting back against some of these measures, we can ensure that voters feel that their vote truly matters.
Beyond the state, we also must protect local election administration efforts. Poll workers and election officials are the people who allow our elections to take place. Unfortunately, many of these election workers have come under scrutiny due to the propagation of conspiracy theories surrounding the validity of the 2020 election. Dispelling these rumors and disinformation campaigns is vital to ensure voters know their votes count.
4. Digital tools are constantly improving and building a great tech stack can help you win.
Several of the panels and training sessions at Netroots Nation centered around political tech software and how important it is to find the best software for your campaigns and causes. With a variety of different software and tools available, it can sometimes be overwhelming to find where to start. Ashley Wilson, our Vice President of Political Sales at NGP VAN, offered her expertise and insights on a panel titled "Building Your Tech Stack 101: Getting Started with Digital Campaign Tools." We are so thankful to have experts like Ashley on our team here at NGP VAN!
As we continue to invest, innovate, and evolve our products, NGP VAN is committed to improving the progressive political space. With new features like Donor Target Scores and Donor Target Reports, Call Time Mobile, and MiniVAN 9, we continue to create and upgrade tools that make fundraising and organizing more effective and efficient than ever before. We constantly think about how we can make the jobs of organizers, fundraisers, and campaign staff easier because we know just how valuable minutes can be during an election cycle. Our team is composed of people who have worked on all levels of campaigns across the country. Because of our team's collective experience, we understand how campaigns work and we are always working to improve our tools to help them win.
5. Shared values drive all Netroots Nation attendees to organize for change.
Finally, after two years of virtual gatherings, we were thankful to have the opportunity to gather in person again at Netroots Nation. Not only did we get to meet with many of our clients from across the country, but we also had the opportunity for many of our staff to meet in person for the first time. We are thankful for the time we had to connect with each other and our clients as the election season starts to pick up.

With less than 75 days until the election, we are continuing to work hard to elect candidates and advance causes to protect all the values we share, like organizing for better working conditions and benefits, protecting reproductive freedom, expanding voting rights, promoting safe and secure elections, and so much more. We need everyone to do their part to help us win in November and that starts by supporting a candidate or campaign near you. Now, let's get back to work!
NGP VAN at Netroots Nation: