A Complete Guide to Virtual Phone Banking
October 10, 2023 | Brandon Blumenherst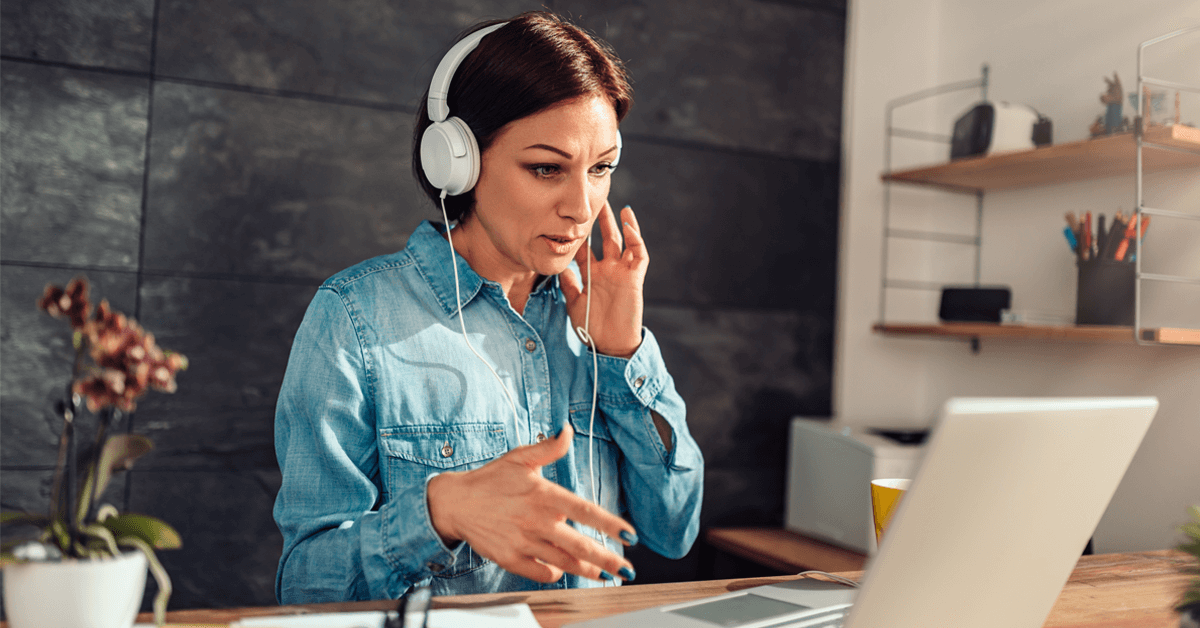 Phone banking has been a vital part of campaign operations for decades. In the past, campaign volunteers would use landlines or prepaid cell phones (commonly called burner phones) and paper lists to call thousands of voters, speak to them about the issues, and motivate them to get out and vote. Data was recorded on these lists and entered back into a voter database for further analysis and action in the future. While some campaigns still use these methods for voter outreach, most have switched to virtual phone banking to run more efficient voter outreach initiatives.
What is Virtual Phone Banking?
Virtual phone banking allows volunteers to make calls to voters, supporters, or other volunteers from wherever they are through an internet-based system, a home or cell phone, or some combination of the two. NGP VAN's OpenVPB (Open Virtual Phone Bank) software makes it easy for campaigns and causes to call voters and collect data efficiently.
How it Works
NGP VAN's OpenVPB (which stands for Open Virtual Phone Bank) allows customers to easily launch virtual phone banking for their campaigns. Campaigns simply create the list of the voters they want to call, save that list, and then start building a virtual phone bank to call them. Campaign staff then write and upload a script for volunteers to use as they call through the selected group of voters. With our latest update to OpenVPB, you can now select a default script and up to four alternate scripts for your phone banks! This update allows users to tailor messages to specific groups with unique scripts and easily switch between scripts in different languages.
Once you've defined your voter universe and created your script(s), you can finish setting up your virtual phone bank and publish the link to openvpb.com. By doing this, you generate a link you can send to volunteers to start calling voters. If it's a volunteer's first time calling voters through a virtual phone bank, it's best to meet with them via a video call or in-person training to show them how to use the software so you can set them up for success when they start calling voters on their own. You can also add an organizer's contact information to your virtual phone bank in case someone needs to contact an organizer to help them resolve or address any issues that may arise.
Benefits of Virtual Phone Banking
It's easy to see why so many campaigns choose virtual phone banking to help contact voters efficiently.
Flexibility
As many volunteers continue to volunteer remotely for campaigns across the country, virtual phone banking allows them to take action from wherever they are while talking to the right voters with a script (or scripts) you provide. You can also set up volunteers to make calls through a virtual phone bank whether they're at your campaign office or at home.
Adaptability
Campaigns can easily change elements of virtual phone banks, like the script, what information is displayed to volunteers, and more. If something was forgotten on a paper list, you'd have to throw away the old list and reprint it. With a virtual phone bank, you just need to refresh your browser, and your changes will appear!
Efficiency
Volunteers enter call results directly into the virtual phone banking software, saving campaign staff hours of data entry during the busy election cycle. With its user-friendly interface, OpenVPB makes it easy to call voters, follow the script, and enter responses directly into the software.
Cost-Effective
By eliminating the need for paper lists, calling locations, and burner phones or landlines, virtual phone banking makes it easy to save your hard-earned resources for your campaign. You can then invest those savings into other areas of your campaign or a tool like VPB Connect that can make your virtual phone banking even more efficient.
Increasing Engagement with Virtual Phone Banking
Virtual phone banking is one effective outreach channel for your multichannel outreach to voters, supporters, donors, and volunteers. While digital outreach, canvassing, and other outreach methods have their own strengths, virtual phone banking allows campaign staff and volunteers to make calls from wherever they are, expanding the number of people who can take action for your campaign without being physically present. As long as people have access to a phone and a device with an internet connection, they can start making calls for your campaign. And, with VPB Connect, they just need a device with an internet connection to start calling!
Leverage NGP VAN's VPB Connect
While virtual phone banking is more efficient than using paper lists to call voters, there still can be some inefficiencies. For instance, when volunteers manually dial phone numbers into their phones, valuable time is lost. Using VPB Connect, you can quickly and seamlessly dial contacts from within any browser or device. You add click-to-dial functionality to OpenVPB, saving valuable time for your campaign that can help you contact more voters faster. Check out VPB Connect in action ⬇️
Not only does VPB Connect help you save time with its click-to-dial functionality, it also routes all calls from your volunteers through a phone number with a local area code, allowing remote volunteers to call from a local area code. It also allows all volunteers to call from a phone number that is not their own, dismissing any fears of using their personal phone numbers for campaign outreach. But the best part? It's deployed with a click of a button from the same interface you use to set up your other virtual phone banks!
The benefits of VPB Connect
Making calls faster without manually dialing a phone number.
Routing calls through a central caller ID number with a local area code.
Eliminating the need for burner phones by having volunteers make calls via browser.
Improving your calling analytics and contact method scoring.
Catering script responses to the flow of conversation in real-time with branched scripts.
By investing in VPB Connect, you unlock the full potential of OpenVPB, helping volunteers make calls more efficiently and expanding your phone banking outreach.
Use VPB Connect to Improve Your Virtual Phone Banking
We all know how valuable time is during the election cycle (especially in the final weeks heading into GOTV). By embracing virtual phone banking software like OpenVPB and investing in VPB Connect, you can conduct more efficient outreach to contact more voters, collect data, and save your campaign valuable time and resources heading into Election Day.
If you'd like to level up your virtual phone banking experience for your campaign and volunteers with VPB Connect, reach out to schedule a demo today!