What is Ballot Chasing? 4 Steps for Getting Out the Vote
August 31, 2023 | Brandon Blumenherst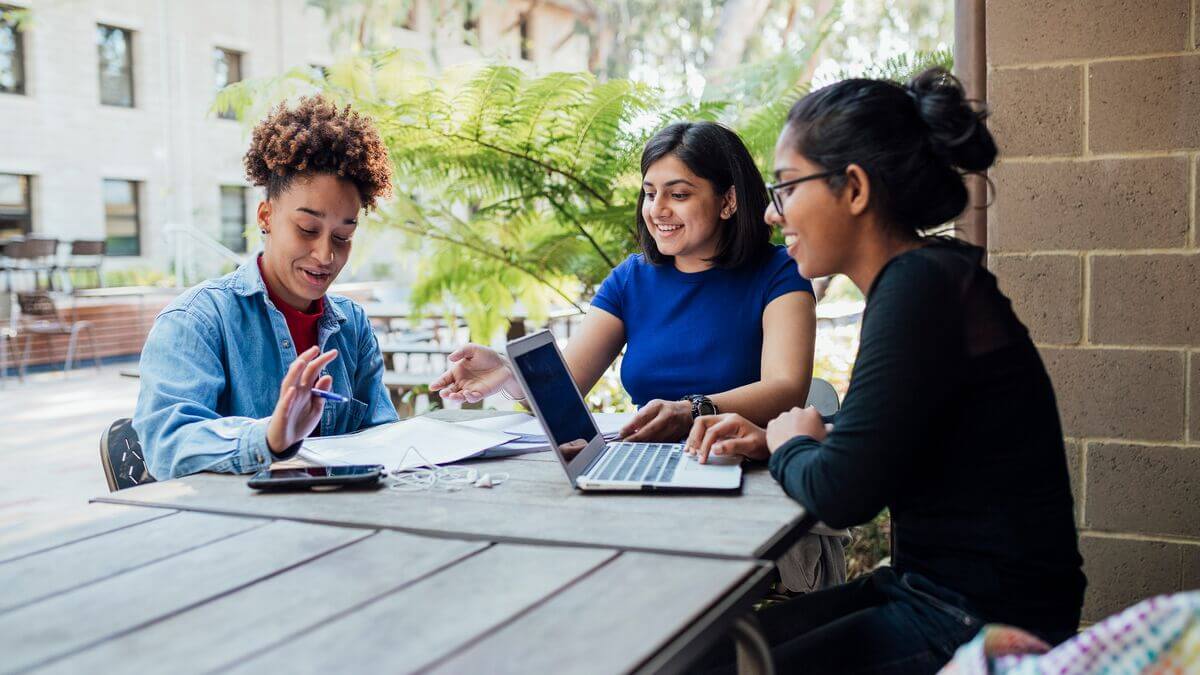 With mail-in and early voting, people can cast their ballots sooner than they could before, offering campaigns an opportunity to score votes early for their candidates. The rise of early voting and voting by mail has led to new voting rules and regulations and new campaign tactics, like ballot chase programs, to make sure that voters return their ballot after filling it out.
As voters pursue new voting norms, your campaign needs to make sure that mail-in ballots are filled out correctly according to state laws, returned, and accepted, and ballot chasing is an effective method for doing this.
In this guide, we'll break down what goes into an efficient and effective ballot chase program so you can contact voters with outstanding ballots, score votes early, and help your candidate hit their win number.
How to Run a Ballot Chase Program
Once a supporter has requested a mail-in ballot (sometimes also called an absentee ballot), your goal is to make sure they fill it out correctly and return it as soon as possible. A successful ballot chase program means following up with your voters throughout the voting process to make sure they successfully return their ballot.
Ballot chasing generally involves just four steps:
Step 1: Familiarize Your Team With State Voting Policies
Your program is going to look different depending on your state's vote-by-mail and early voting laws, as well as what data is provided by your state's Secretary of State or relevant election agency.
State voting laws vary widely, from states like Oregon that automatically send all registered voters a mail-in ballot to those like Texas that require an excuse to vote absentee. Ensure your volunteers know the ins and outs of your state's voting laws so when they call, text, or canvass voters, they can share accurate information about when and how to request a mail-in ballot or vote early.
Step 2: Organize Your Voter Lists and Encourage Supporters to Vote Early
As part of your Get Out The Vote (GOTV) effort, organize your likely or identified supporters into the following groups:
Voters who haven't requested ballots yet
Voters who haven't returned their ballots yet
Voters who have returned their ballots
Most states allow voters to vote by mail, while eligibility guidelines, deadlines, and other relevant laws vary from state to state. However, voters may not request ballots for a variety of reasons. Some may prefer to vote early in person or cast their ballot on Election Day. However, other voters may not know that they can vote by mail. Regardless of their reasoning, encourage supporters to request absentee ballots and return them as soon as possible or ask them to vote early. Voting by mail and voting early allow campaigns to start banking votes and remove voters who have returned or cast their ballots from their contact lists to focus on voters who haven't voted yet.
For ballot chasing, your primary focus will be guiding supporters through requesting and returning their ballots. If you are contacting a voter for the first time, you'll want to gauge their support for the campaign before proceeding with your conversation. However, most of your efforts will be encouraging supporters to return their ballots as soon as possible. A list of voters who have requested mail-in ballots can be easily pulled in VAN, allowing you to easily conduct outreach to voters who either have ballots in their possession or will have them soon. Once voters have returned their ballots, they can easily be removed from your future outreach in VAN so you can focus on voters with outstanding ballots.
Step 3: Encourage Mail-in Ballot Requests
Plan how you'll inform voters about their voting options and provide the reminders and motivation they need to vote. To encourage voters to request their mail-in ballots, your campaign can:
Text them important information, deadlines, or links to request their ballots
Host a phonebanking initiative
Share vote-by-mail information while canvassing
Additionally, consider who you need to contact through your ballot chasing program. Voters can generally be divided based on their party affiliation and likelihood of voting based on scores in voter file solutions like Votebuilder or SmartVAN. For your ballot chasing program, you may want to talk to voters who are likely to vote for Democrats but only vote sometimes or have a habit of skipping down-ballot races like yours. However, depending on your campaign strategy, you may target different groups of voters. Strategically targeting voters for your ballot chasing program helps you focus your resources and contact the voters you need to hit your win number.
Step 4: Keep Following Up
Your ballot chasing program doesn't end until Election Day (and sometimes it can even extend beyond that if you need to cure ballots). Ahead of mail-in voting deadlines, keep following up with the following types of voters:
Voters that your campaign has identified as supporters but haven't requested a ballot. While there are several reasons why someone may not request one, some campaigns choose to inform their supporters about this voting option through direct outreach to bank some votes early for their campaign.
Voters who were mailed a ballot but haven't returned it yet. Sometimes, people request a ballot and they let it sit on the kitchen table, in their mailbox, or somewhere else where they completely forget about it. By contacting voters with outstanding ballots and encouraging them to return them as soon as possible, you remind them about the need to return that ballot and instill a sense of urgency to complete the ballot.
When it's too late to request a ballot or mail them in, contact those who may have missed the window to vote by mail about the other ways they can vote, like voting early or making accommodations to vote on Election Day.
Absentee Ballots Benefits
Mail-in and early voting are on the rise, especially since the 2020 election due to concerns over COVID-19. During this monumental presidential election, voters were able to have their voices heard and protect themselves from potential health risks by voting early when polling stations were more dispersedly populated, using ballot drop boxes, or voting by mail.
In addition to protecting voters' health and safety, absentee voting comes with a number of other benefits, including:
Accessibility
For elderly voters and voters with disabilities, getting to the polls can be a difficult challenge, especially if nearby polling locations lack accommodations such as wheelchair ramps.
Mail-in voting removes the challenges of travel and standing for long periods that can come with waiting in long lines on Election Day. Plus, voters with visual impairments or those who need a translator can take their time working with a trusted helper to assist with completing their ballot.
Convenience
One factor that can drive up voting times is the number of races voters need to vote in. With absentee ballots, voters have time to research candidates for each race and any other items on the ballot.
According to the MIT Election Data + Science Lab, voting by mail increases "turnout modestly in midterm and presidential elections but may increase turnout more in primaries, local elections, and special elections." On the other hand, if voters face long in-person wait times, they may feel impatient and decide to skip over local elections that they've heard less about than state and federal races.
Inclusivity
Voting in person takes time, especially in neighborhoods with fewer resources allocated to managing polling locations. In fact, reports from the 2020 election found that voters in poorer neighborhoods were more likely to face wait times of over an hour than those in more affluent communities. 
Voting by mail allows voters to fill out their ballots on their time, oftentimes weeks before Election Day. It can offer voters of all socioeconomic statuses a quick, convenient voting experience. Plus, if more people vote by mail, there may be fewer people voting in person on Election Day, making voting wait times shorter for those who do show up to the polls in person.
Increased Participation
By offering early voting and voting by mail, states offer voters more opportunities to participate in upcoming elections. In fact, voting data shows only 17% of Biden voters voted in-person on Election Day in 2020, indicating that an overwhelming majority of Biden voters either voted early or by mail. This data supports that Democratic and progressive campaigns may have a lot to gain by sharing more information about mail-in and early voting options.
However, the same reports also show that a non-negligible amount of voters experienced challenges related to mail-in ballots, such as almost missing deadlines for requesting or submitting their absentee ballots.
As part of your GOTV campaign, make it a priority to keep your voting base informed about the top dates they need to remember like:
Voter registration deadline (if one exists in your state)
Absentee ballot request and submission deadlines
Early voting dates (if they're available)
Plus, providing information about polling locations, deadlines, and other voting resources can be essential to ensure supporters have their voices heard.
Scoring Early Votes for Your Political Campaign
In addition to voting by mail, let voters know about their early voting options. While voting times and locations vary from state to state, most states offer in-person early voting opportunities.
Here are two ways a voter file solution (like Votebuilder or SmartVAN) can help you promote early voting:
Pull a list of voters who live within a certain distance of an early voting location and remove those who have requested to vote by mail. Simply find the option under the Early Voting dropdown menu in Create a List in VAN, set your distance, and run the search. Your campaign can then contact those voters through phonebanking, canvassing, or other forms of outreach.
Volunteers can give voters early voting information through MiniVAN and OpenVPBs. All you have to do is check the box to include early voting locations in the Display Settings of your Virtual Phone Bank or under the Persons Field in your MiniVAN Format.
For some voters, early voting can be the most convenient way to cast their ballot, because it removes the stress of waiting in line and requesting and returning their ballot in the mail.
Help Win Your Election by Chasing Ballots
Encouraging supporters to vote by mail is an impactful way to bank votes early for your campaign, conduct more efficient voter outreach to supporters who haven't voted yet, and ensure that voters can cast their vote without the stress and issues that can arise on Election Day. By implementing a ballot chasing program, your campaign can strategically focus on getting out the vote early among your supporters as you continue to set your campaign up for success on Election Day through other GOTV initiatives.