The call time solution you've been asking for is here
November 12, 2021 | Lou Levine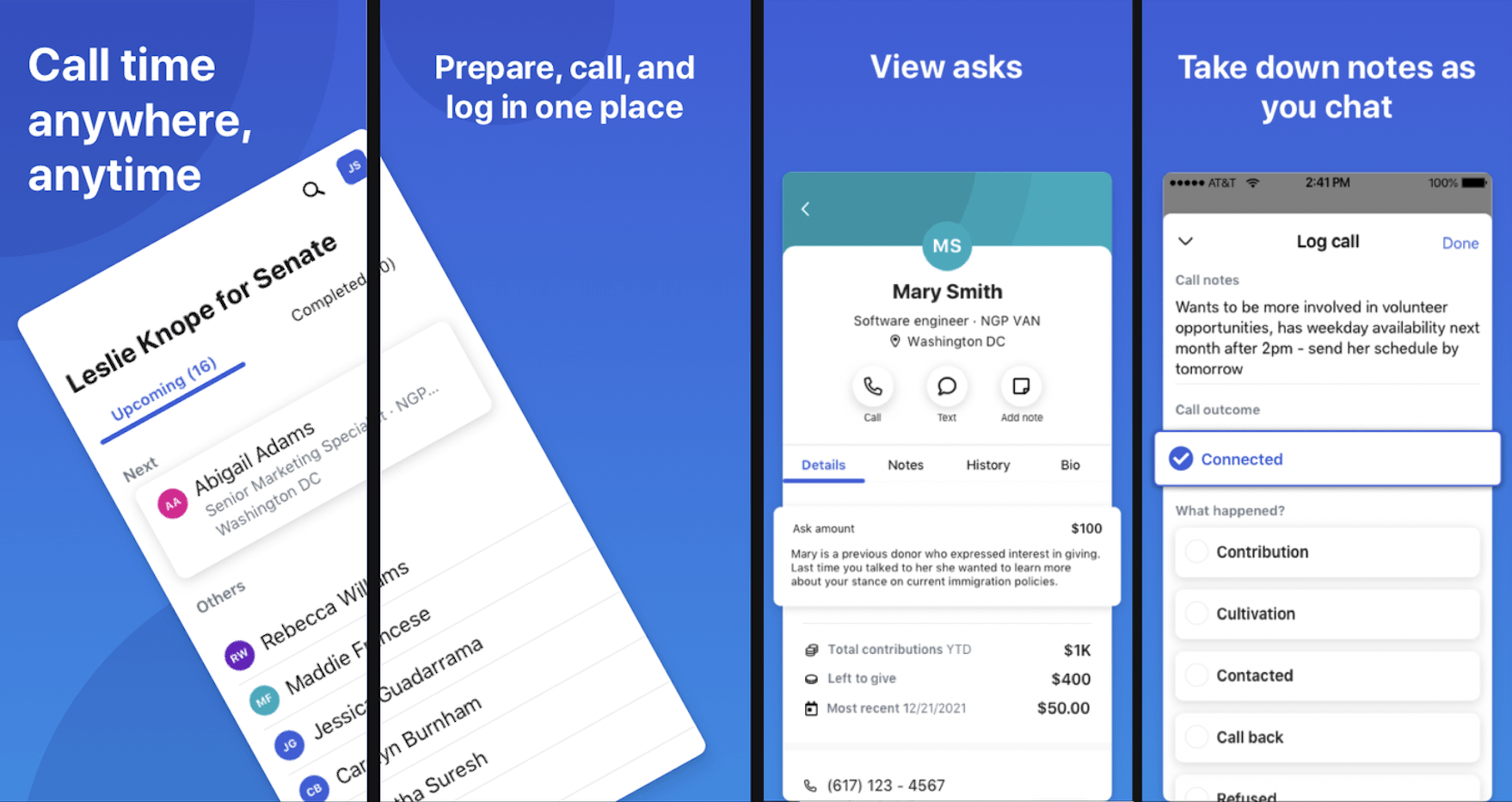 At NGP, Call Time has always been part of our core mission of providing the best fundraising and compliance tools to Democrats. For the last year, we've been continually working to provide you the best and most complete Call Time Experience. In keeping with that mission, we have two major announcements to share.
First, we are releasing a new tool, Call Time Connect, to allow you to make calls directly from both NGP and our mobile app, Call Time Mobile.
Secondly, we are excited to announce that Call Time Mobile is now being included in all NGP packages, at NO ADDITIONAL COST, because we want good and efficient call time to be core to every campaign's fundraising program from School Board to Presidential races.
2021 has been the year of Call Time at NGP. And while we've set out to provide the best call time experience possible, all of this wouldn't be possible without the many ideas and insights that have come directly from the community. We are so grateful for the engaged feedback from so many of our partners. We are listening and will continue to do so as we iterate and improve upon our products.
What we are releasing  
Call Time Mobile for Everyone
Call Time Mobile for Everyone
You heard us right, Call Time Mobile is now available for all NGP customers. Just download the Call Time Mobile app and have access to your fundraising call time lists to make and log your calls, anywhere at any time all from your Apple or Android device.
Call Time Connect
Call Time Connect is the thread that will really elevate your call time experience from what it is currently. With click to dial now available through your NGP database, multiple teammates can be making and listening into fundraising calls from their computers, even if your candidate is using Call Time Mobile. This upgrade also gives you additional visibility into what profiles your teammates might be viewing and even lets you know which teammates are in active calls.
Call time managers can be actively in calls that their candidate is making from their laptop, all while taking notes in NGP, logging the call, and listening into the results of the call. Making the most of your valuable staff time was our main intention, eliminating the need for time-consuming workarounds like burner phones, constant speaker phones and merging calls.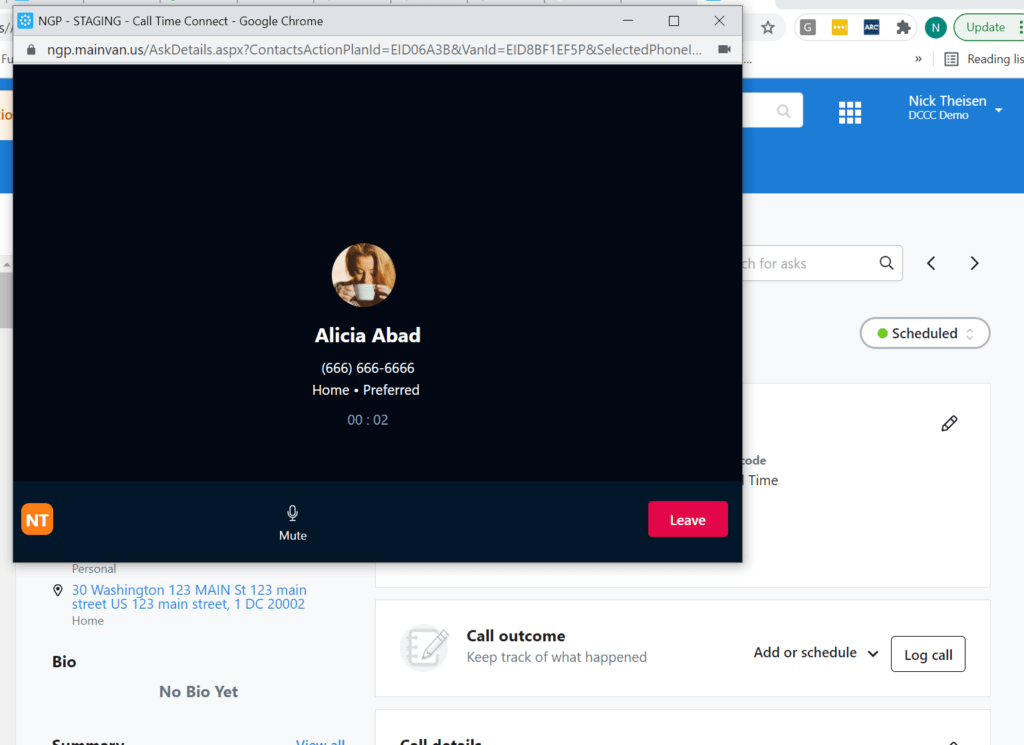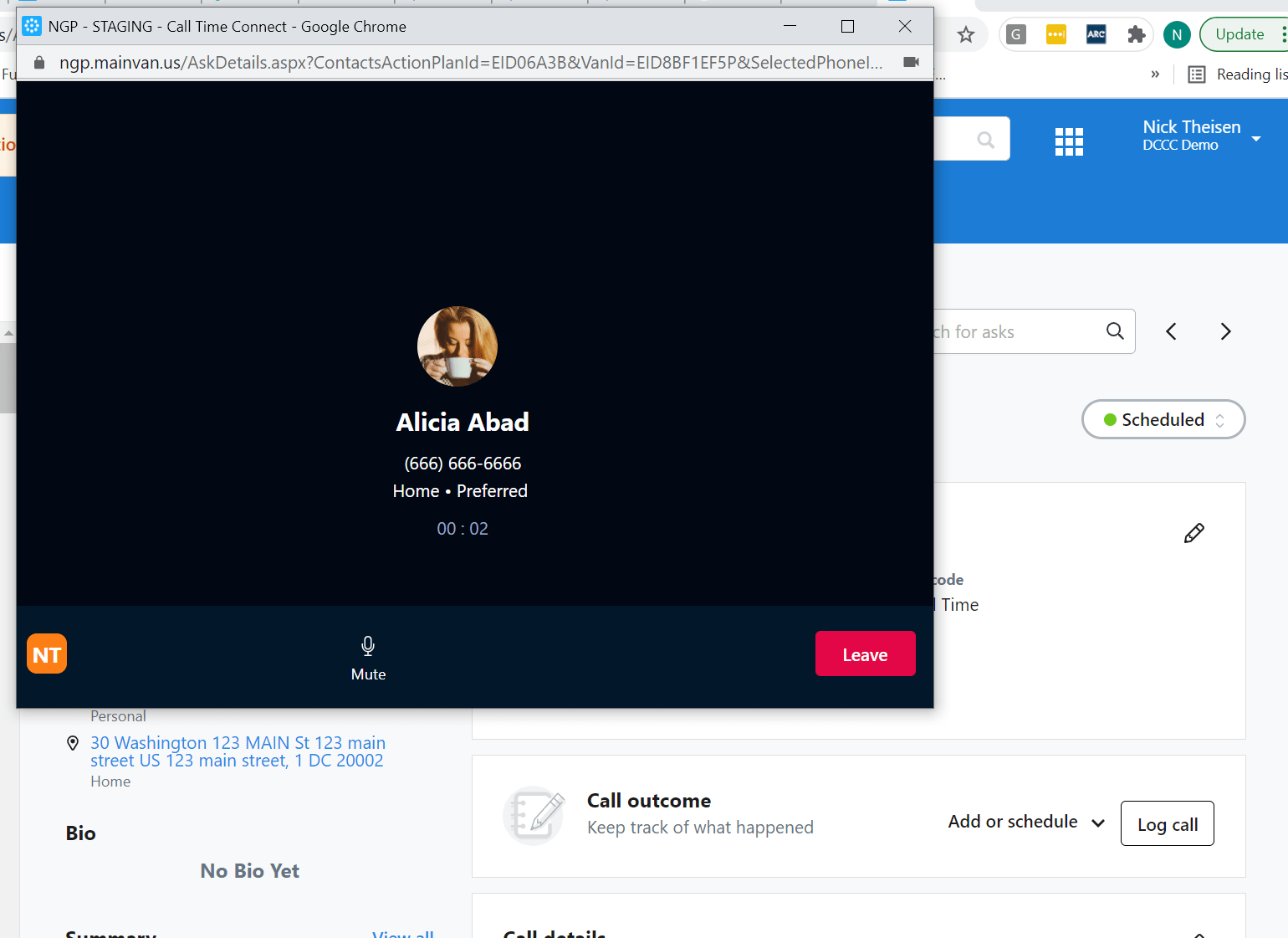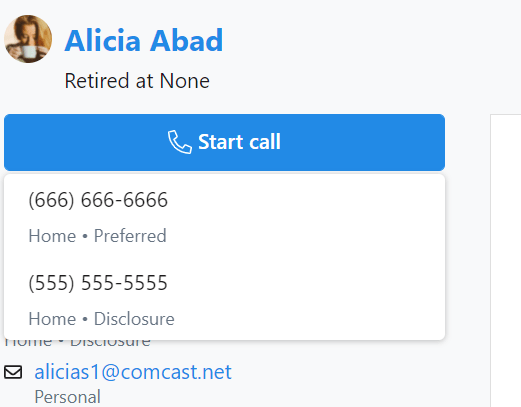 High Connectivity and Low Spam
We know with the latest regulations that connectivity and spam are at the top of your mind, and know they are on ours as well. We've made internal improvements with our vendors to have a more granular and reactive focus on things like making sure your calls get connected, and your phone numbers don't get sent to spam. As always, our team will continue to work with you 1-1 to make sure you call quality and experience are the best they can be.
What now?  
Reach out to our team to get an exclusive peak at Call Time Connect.
Download Call Time Mobile! We are super excited to be able to share our latest app offering with the entire fundraising community.
What's Next?  
Call Time Mobile is already available to everyone as of November. Call Time Connect will be available on November 12.
Stay tuned for upgrades in the near future including more advanced targeting, and the availability to invite teammates to your Call Time Connect direct calls.