Two Free Tools to Help Your Messaging Break Through Online
October 16, 2018 | NGP VAN
No matter what your role on the campaign is, you are constantly responding to new events and conversations. By stepping back to refresh your digital and communications strategy, you can drive the narrative and become a more resilient crisis-communicator. We created digital editorial calendars and a rapid response checklist to make it easier.
Earned media or the news media is a valuable avenue to communicate your messaging, but it can't be your only approach. Most Americans go online to read the news, coordinate with their friends, and handle their finances. It's where they start conversations about the issues that motivate them and make donations to the candidates that inspire them. To engage voters, digital should be woven into everything that you do.
Just like it will never be enough to only take your candidate to speak at church meetings or barbecues, it will never be enough to have just a good website or just a strong Twitter presence, although those things are important. It's time to invest more heavily in telling your own story across multiple channels and reaching people where they're at.
1. Digital Editorial Calendars
Everything that you do is strategic. Your online communications shouldn't be any different. An editorial calendar keeps your team organized and provides a big-picture view of your digital communications strategy.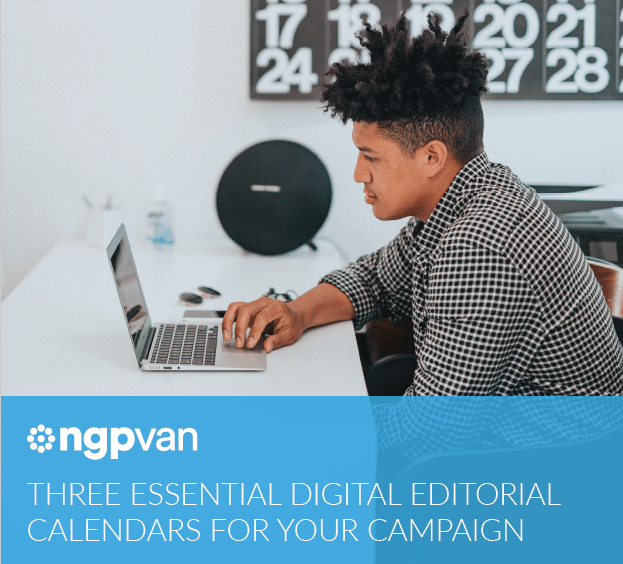 A good calendar can keep you accountable, by tracking your call-to-actions and ensuring that you're pushing out a variety of content across platforms.
Work with your team to update it every week. Inevitably, you'll break from the schedule sometimes. That's okay. These calendars to provide structure, but they won't replace the instincts of your strategists. We created three calendars to help you get started: a monthly overview, a detailed weekly breakdown, and a daily social media calendar. You can download the full set here.
2. Rapid Response Checklist
For the events that you can't plan for, we created a rapid response checklist. By developing a rapid response plan, you can prepare your team to handle breaking news, attacks, and opportunities with agility and class.
Using our checklist as a guide, your campaign can develop a multi-disciplined approach that takes advantages of the strengths of your digital, communications, and research teams.
Responding to an event can be stressful, but it is also an opportunity to educate voters and reinforce your existing message. It's not about being the loudest voice, but instead about adding context and nuance.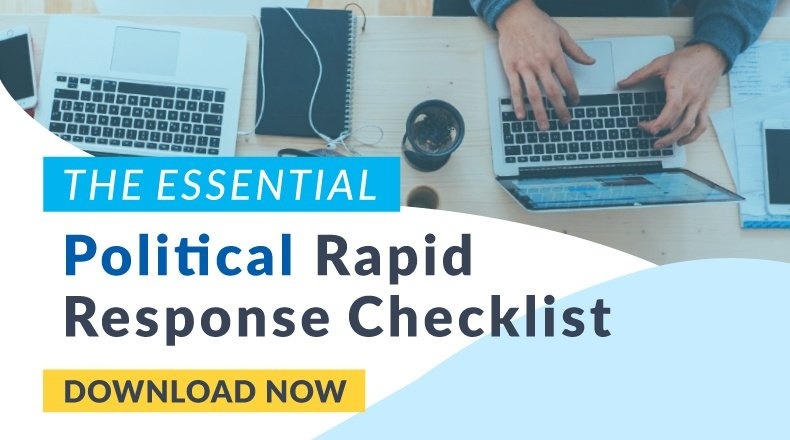 You don't have to have a large staff to make good use of our rapid response checklist. Even a campaign with just a few staffers can lay a little groundwork to make sure that the team is ready for anything. Download your copy of the rapid response checklist to evaluate your operation today.
These two free tools can help you strengthen and amplify your messaging so that you reach voters where they're at.