[New] Create Public Event Signup Forms in VAN & VoteBuilder
May 21, 2018 | NGP VAN
In what could be the biggest upgrade for Democratic campaign organizers this election cycle, we've added the ability for VAN users to publish their events, canvass shifts, and phone banks publicly – so that volunteers can sign themselves up using an online form.
With this release, a user creating an event can publish an online signup form by simply checking a checkbox, without needing access to NGP VAN's digital tools. The form's URL can then be shared with supporters, so that they can sign themselves up. Here's how it works:
When setting up an event, such as the phone bank pictured below, users can now select a box to 'Publish online signup forms.'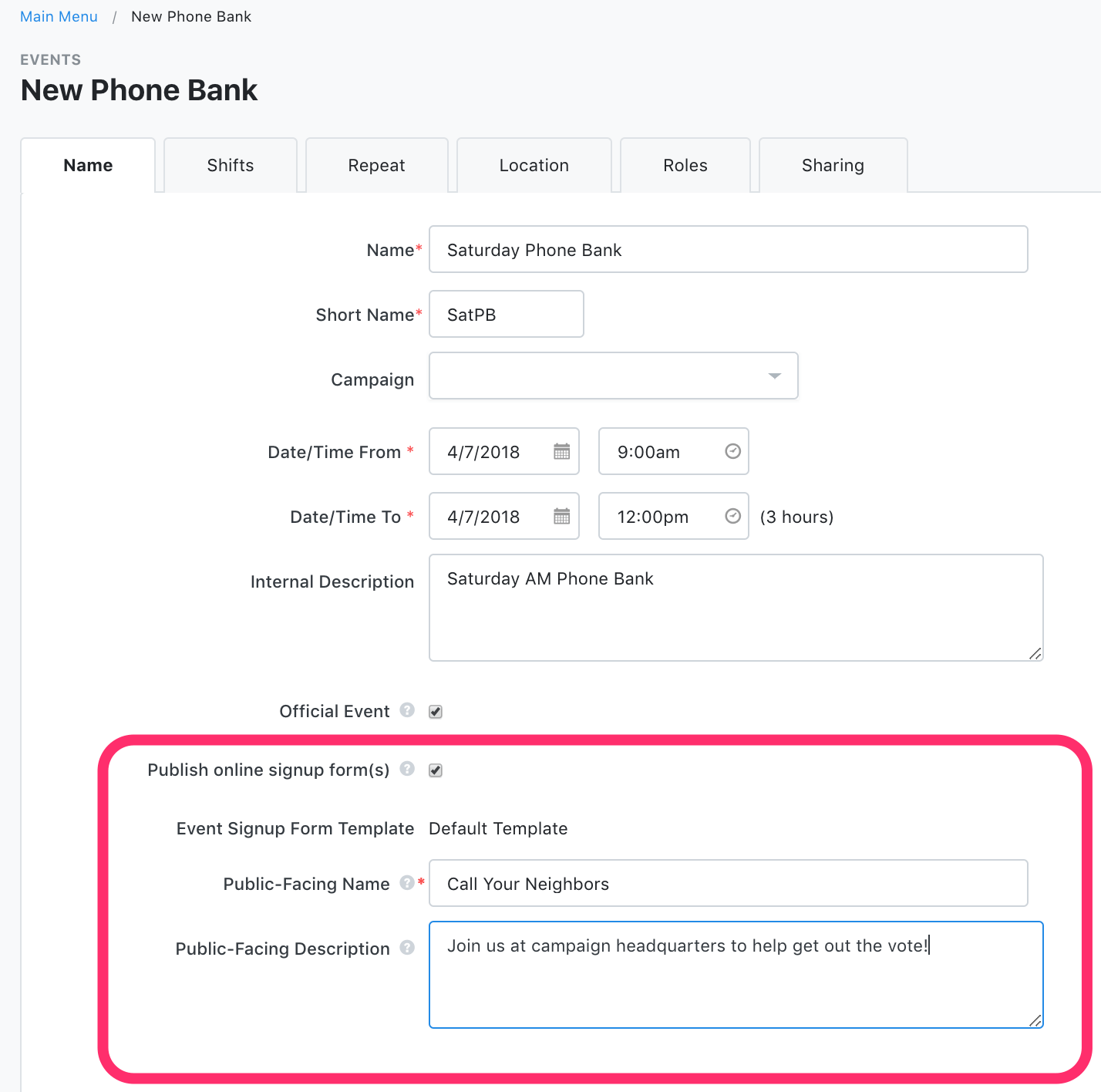 Once selected, the users are directed to create a Public-Facing Name for the event, as well as a short description that will be visible on the signup form. Upon clicking "Finish," the online signup form(s) will be created & the form URL will appear on the event record: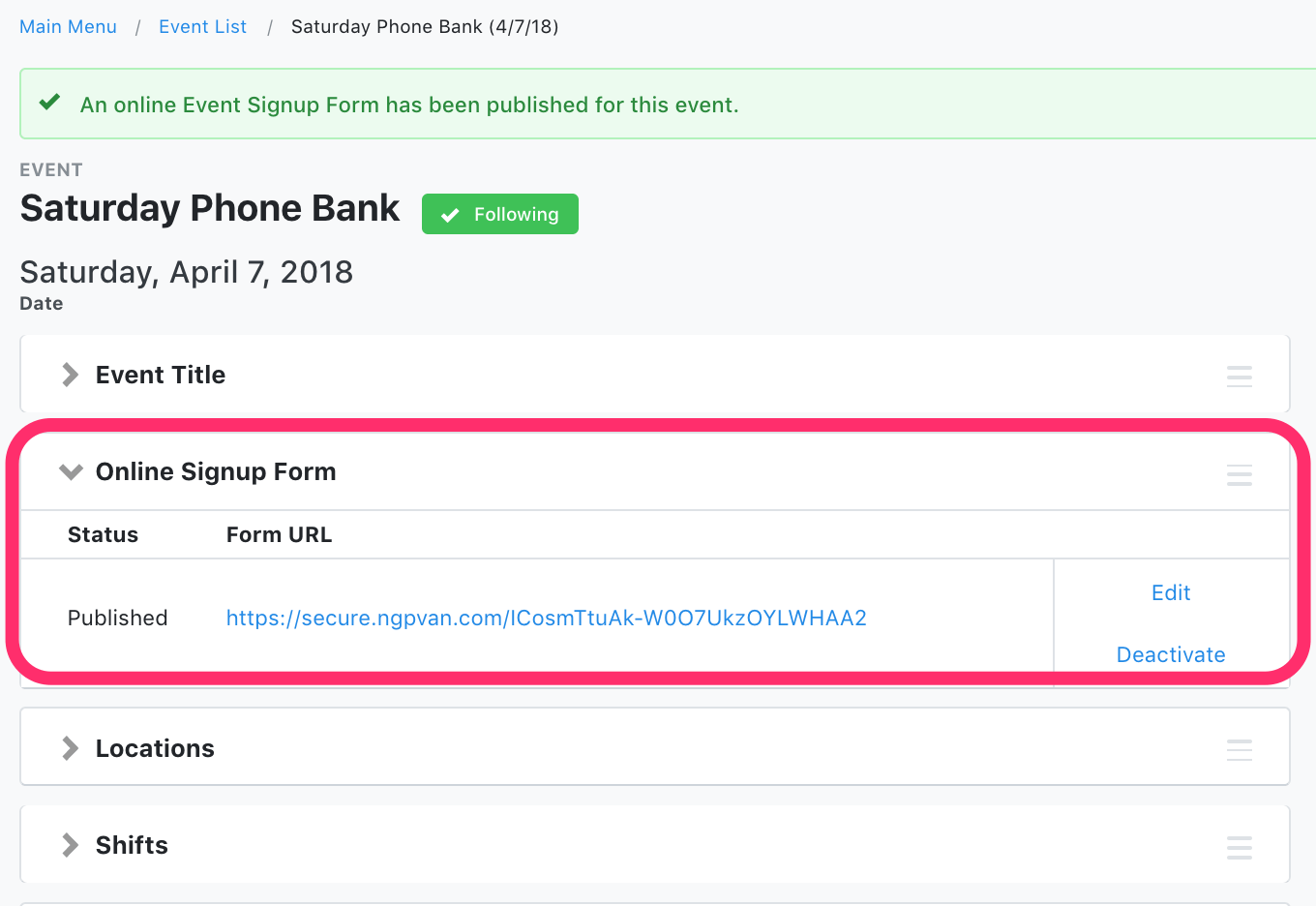 That URL can then be shared with volunteers, sent via email, or shared on social media for supporters to sign up for your event! Here's what the published form looks like: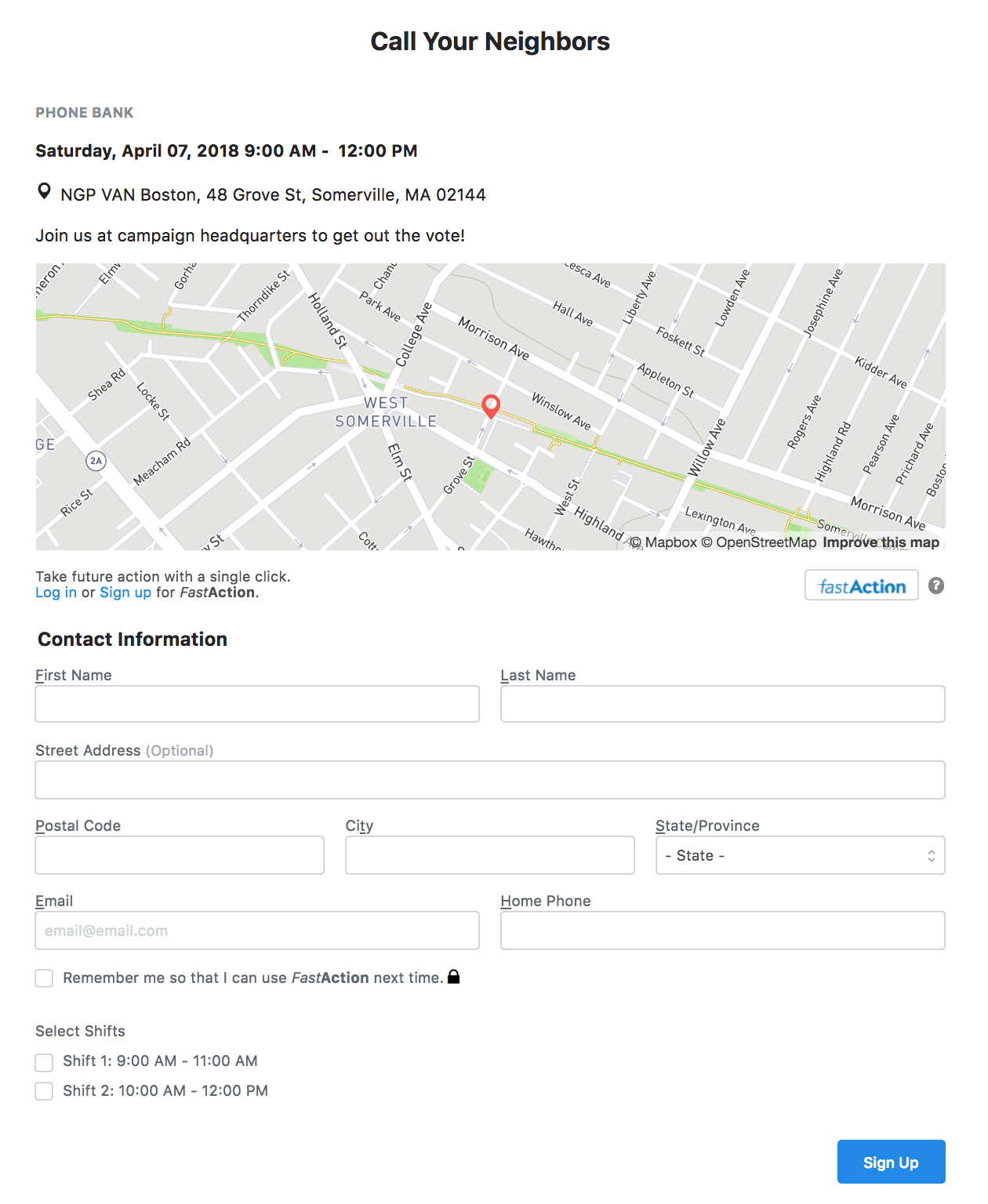 Upon completing the form, your event RSVPs will be easily tracked within VAN, and your volunteers will be directed to a simple confirmation page showing the event details. Campaign admins can also set up different themes, as well as instant, automated confirmation emails for all those who sign up!
---
Have questions about this new feature? Send us an email at community@ngpvan.com