Seamless Peer-to-Peer Texting Integrations with NGP VAN
August 5, 2019 | NGP VAN
Announcing New Partnerships with ThruText and Shadow Messaging
At NGP VAN, we're committed to growing alongside the progressive movement and equipping campaigns with the tools that they need to win. We're always looking for ways to save campaigns time. Building out robust integrations with our partners ensures that campaigns can coordinate their supporter and voter outreach even more efficiently.
We offer more than 200 integrations that empower Democrats and progressives to run sophisticated, multi-channel campaigns. Today we're excited to announce that we're expanding that toolkit with two new SMS integrations: ThruText and Shadow Messaging.
Sparking conversations and driving action over text is key to effective supporter engagement. ThruText and our longtime partner Hustle work to help your campaign talk to people where they're spending their time — on their phones. Campaigns can then leverage those conversations in concert with other organizing contact methods to drive action on the ground. We're so proud that all three of our peer-to-peer texting partners share our commitment to helping progressives win and social-good organizations grow.
Here's how it works:
With these integrations, ThruText, Shadow Messaging, and Hustle's platforms are accessible for NGP VAN clients with the click of a button.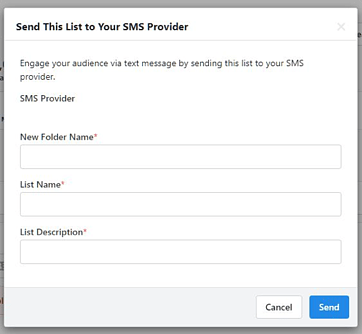 Progressive campaigns and organizations that manage their targeting in NGP VAN can create and send lists to their preferred peer-to-peer texting provider directly from My List.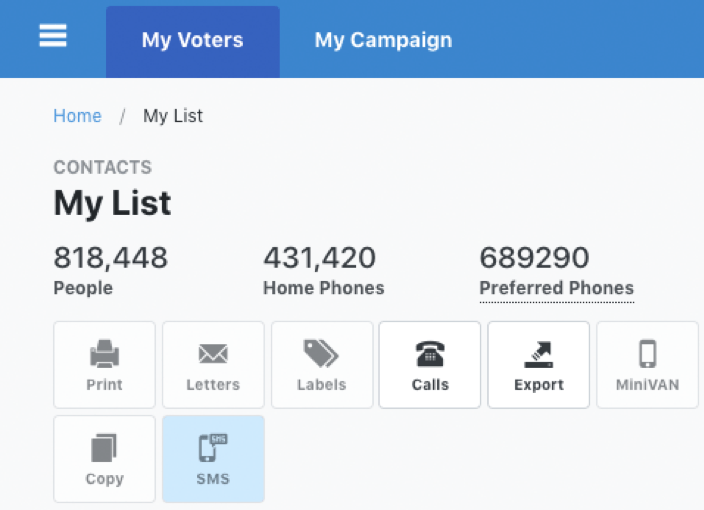 Organizers can then use their SMS provider's workflow to send personalized text messages in a fraction of the time, increasing their capacity for outreach and impact. The results of that contact also sync seamlessly back into the client's database once complete. The new integration works with all NGP VAN products, including VAN, EveryAction, Digital 8, and NGP 8.