These Tips + Your Organizing Events = More Volunteers.
January 22, 2020 | NGP VAN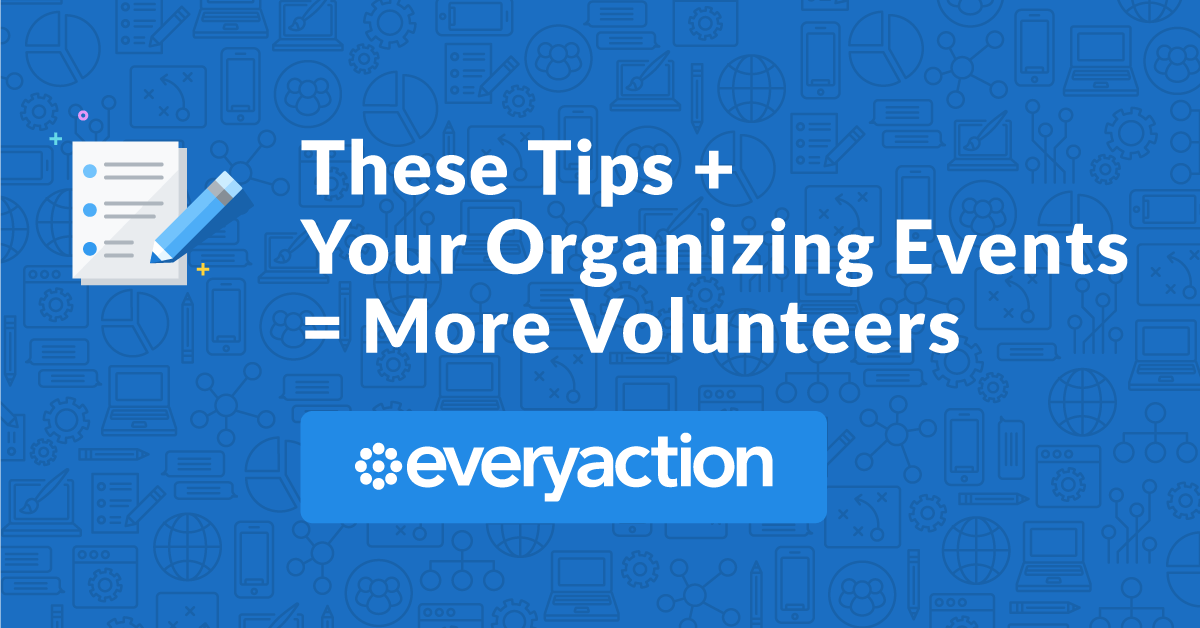 Whether it is day one on the campaign or the week before GOTV, growing your list of volunteers is not easy. Our team at NGP VAN is here to help, with some tried and true tips and strategies on what to do before, during, and after your event to boost your volunteer base and save time.
BEFORE
One of the most important functions of using VAN is the ability to tell a story about voters. Knowing demographic and voting information is important, yes, but knowing how many events a person has attended and how many times your team has reached out to them in the past are some of the most crucial pieces for identifying potential volunteers.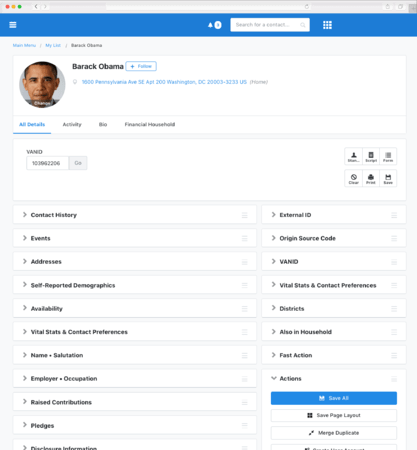 If applicable, also make a point to look through some activist codes that may be listed in MyCampaign; this will often surface past team leaders, constituency data, and other important data.
When kicking off event recruitment, use these features to reach out to your "low hanging fruit," or volunteers that are highly likely to attend your event. From there, broaden your search to people that may have been "Scheduled" (but not completed) a few events, or those only attended a non-action shift.
DURING
If you've organized an event before, you know how crucial re-shifting volunteers in person is. This is why recurring events are such a staple in successful organizing. When asking someone to come volunteer for you again, you'll automatically have a time and place to ask them about and schedule them for if you have a recurring event set up.
Prior to your event, set a goal for yourself of how many people you want to re-shift in person. Whether it is 50% of the attendees or only 1 to 2 people, make them realistic and CRUSH YOUR GOALS!
When deciding which volunteer asks to prioritize, consider starting by making the hard ask with new volunteers. The first time volunteering can be daunting, and the more personal interaction with an organizer can ensure that they come back.
AFTER
Organizing has radically been changing because of smartphones and the internet, even within the past few years. While our trusty call-time may not be going anywhere, there are now often less time consuming ways to contact, recruit, and foster relationships with volunteers.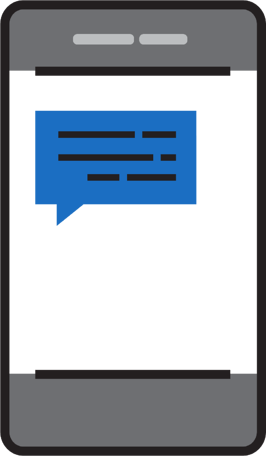 By establishing texting or emailing as the main form of contact with even just a few of your core volunteers, you are proven to have a higher rate of contact and save time.
After your event, pull a list of all "Completed," "No Show," and "Cancelled" attendees to send a FOMO-style email to those who didn't end up attending.
In these emails you want to reward and shout out the volunteers that attended, display the fun and community centered aspects of the event through pictures and anecdotes and ALWAYS ask volunteers to RSVP to your next event.
To make this interesting you could make the email a contest, where you offer a campaign swag prize to the first 5 people to RSVP, or entice people to bring a friend through early or VIP access to your next event. Get creative! Emailing volunteers in general also makes a "bring a friend" ask much easier, allowing the recipient to forward that exact email to whomever they want.
Any topics you want us to write about? Have some awesome organizing or digital tips that must be shared? Tweet at or DM @NGPVAN to let us know.