Getting on the ballot
March 3, 2023 | Brandon Blumenherst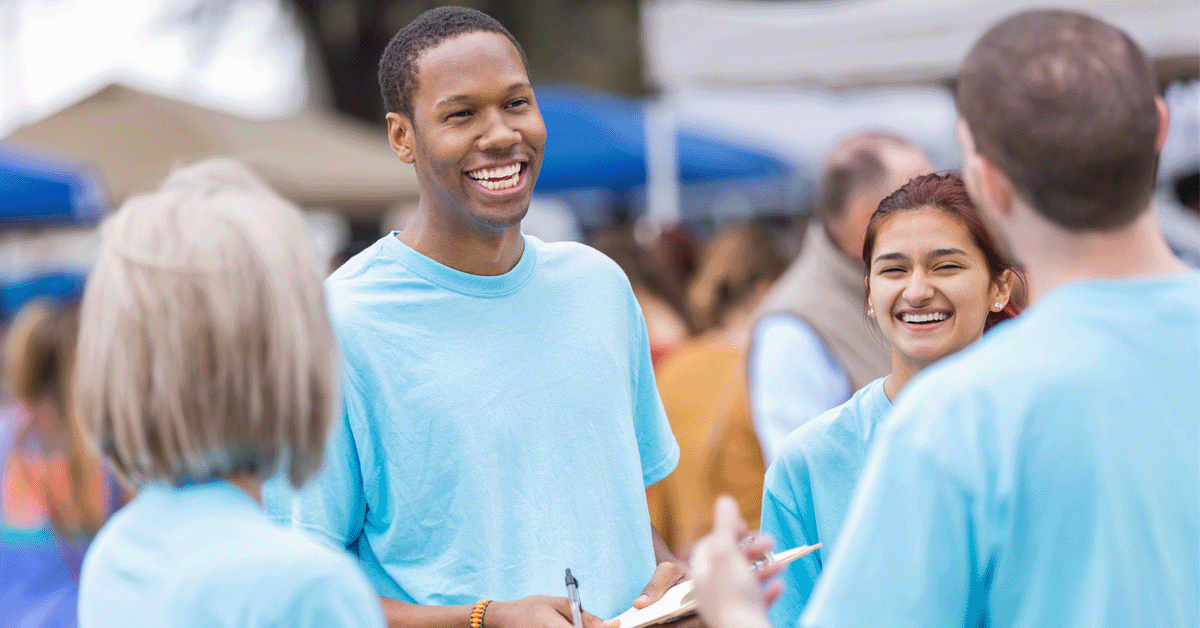 Getting on the ballot is one of the first steps you will take on your campaign. For every level of office, there are several eligibility requirements and a process that you will need to follow to make sure you qualify to get on the ballot. While these requirements often vary from state to state, some are typically present when determining if a candidate is qualified to run for office. If you do not meet these requirements, someone may challenge your candidacy, and if they are successful, you may face removal from the ballot.
What are some of the eligibility requirements?
Here are a few typical requirements to get on the ballot:
Age of Candidacy – Most offices require you to be of a certain age to run for office. For instance, you must be at least 25 to run for Congress. To run for President, you need to be at least 35. However, many state and local elections have varied age limits.
Residency – Many offices require you to be a resident of the district you're running in for a certain period of time. This requirement typically ranges from one year to several years, but again, it varies based on what office you are running for and where you are running.
Citizenship – Some offices require candidates to be U.S. citizens for several years. For example, if you are running for Congress, you must have been a U.S. citizen for at least seven years.
Check with your relevant election authority to learn if these or other requirements could impact your eligibility to run for office in your district.
What else may be required to get on the ballot?
There will also be other forms (like an ethics statement, statement of organization, etc.) you'll need to file to get on the ballot, and you may need to pay a filing fee. Ensure you understand all these forms, their relevant submission deadlines, and what additional information or documents you may need to complete them.
In addition to these requirements, some offices require you to gather signatures to qualify for the ballot. While the requirements vary by state, this process usually involves campaigns launching directed efforts to get on the ballot. Some states even offer guides to explain the petitioning process, like this one from Kansas.
Before you begin gathering signatures to get on the ballot, ensure you thoroughly understand the requirements associated with the forms. Learn why a signature could be rejected and do your best to mitigate the impact when you and your volunteers gather signatures. While it is best practice to gather more signatures than you think you will need, you still want to use your time effectively, and preventing signatures from being rejected makes it easier to achieve your signature goal.
Follow these tips to gather more signatures and qualify for ballot access!
Collecting ballot access signatures can take a long time, but you can speed up the process to qualify if you follow these tips. As always, check with your relevant election authority to follow pertinent laws and guidelines when collecting signatures.

Here are a few tips to help you collect more signatures:
Identify areas with lots of foot traffic in your district.

While you may be able to gather signatures in other areas, it's typically best to identify highly trafficked areas to collect as many signatures as possible from eligible voters.

Carry more than one clipboard and plenty of forms.

In most states, you will need to gather signatures on paper. With this in mind, extra clipboards are helpful if you find a group of supporters. Have additional forms available to ensure you do not run out!

Review form fields before voters walk away.

Help mitigate the number of rejected signatures by reviewing the form fields before they leave. It is much easier to take an extra few seconds to ensure all the required fields are complete than to find a new supporter to make up for a rejected signature.

Gather more signatures than you think are necessary.

While you may have done your best to ensure every signature should count toward your requirement, the election authorities may disqualify signatures for several reasons. Therefore, it is best to turn in more signatures than are necessary to help ensure you can still meet the required number of signatures, even if some of them get rejected.

Turn in those signatures well before they are due (if you can).

Even if you turn in more than enough signatures than you think you need to, there is still a possibility that enough of them may get rejected that you may need more time to collect additional signatures.
Hire help if you need it to gather enough ballot access signatures!
While many campaigns can gather these signatures themselves, others may not be able to gather enough signatures in a timely manner to meet the qualification deadline. Campaigns may choose to pay individuals or hire a consulting firm to assist them in gathering signatures to help them qualify. Considering that the rest of your campaign depends on your qualification to be on the ballot, this expenditure will be worth it if you do not think you will be able to gather enough signatures by yourself or even with the help of your volunteers.
Turn in your signatures and gain ballot access!
After submitting your signatures, the election authority will verify your signatures and let you know if you have met the required number of signatures. You are now qualified to get on the ballot, and now it is time to move toward your next campaign goal!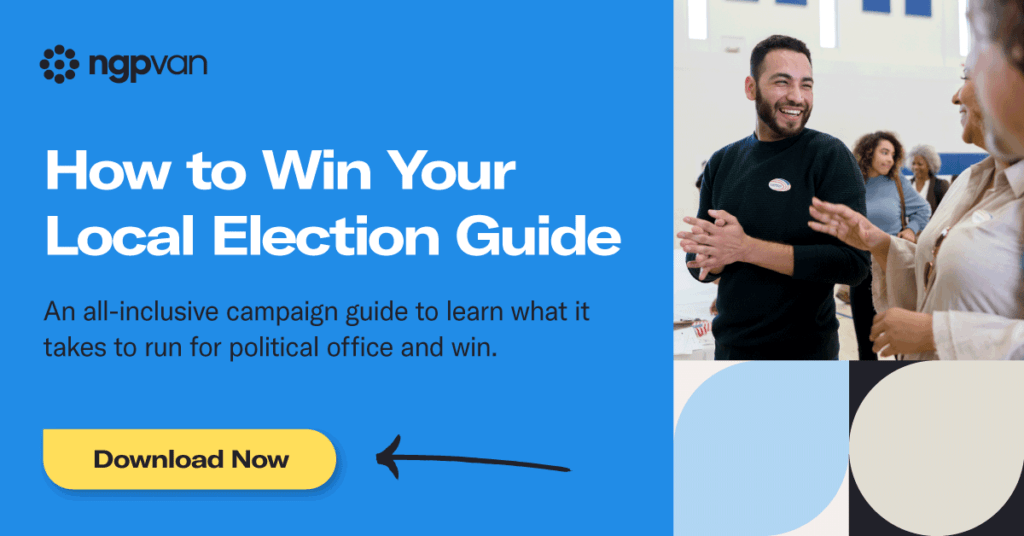 ---
Additional Resources
Want to learn more about how NGP VAN software can support your campaign? Here are a few additional resources to help you build your email lists, engage supporters and donors, and win your race!