8 Steps to Launching Your Political Campaign
January 23, 2019 | NGP VAN
Recent Democratic victories have inspired progressives across the country to run for office. It's incredibly exciting, but also requires a well thought out plan. Launching a campaign is a huge decision and you need to be prepared to ensure your campaign has a strong start.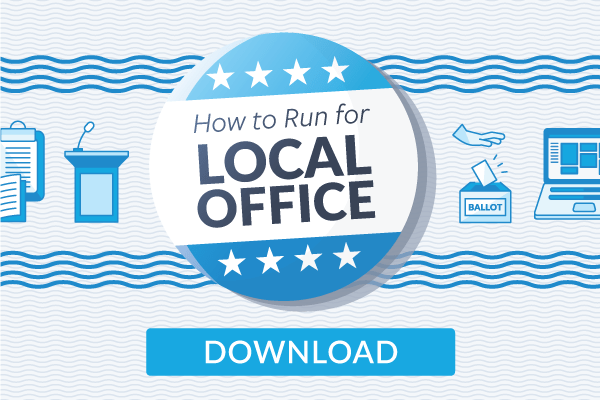 Your launch day should be one of the biggest fundraising and outreach days of your campaign. Yet time after time we see lackluster launches and campaigns struggling to capitalize on the energy from the day.
If we want to win even bigger this cycle, Democratic and progressive campaigns need to start with a strong foundation, and that starts with preparing before launch day.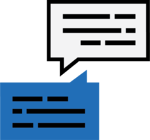 1. Build a Communications Plan
Start out by getting your topline messaging and talking points in order. Once you have those squared away put together a press kit with a media advisory and background material (including your bio, accomplishments, and photos).
While you don't need to have every element of your platform in place, include your stance on major issues. It's also a good idea to write an op-ed announcing why you're running, and have your communications team work on getting placements in local newspapers. This can be similar to your announcement speech, but with a few tweaks for publication.
You'll also want to make sure that your core team is ready to think on their feet. Create a rapid-response plan with your team so that you're prepared to shut down false attacks and focus your response.
Tip: Your launch day, along with the days after, will be the when you get the most free press, so maximize it! If a local news or radio station wants to interview you, make time for it, because that opportunity might not come up again.
2. Have a Website
The phrase "if you're not on the internet, you don't exist" has perhaps never been truer than on a campaign's launch day.
If you don't have a website then people will click on whatever links are beside your name, which is less than ideal.
Web design can be a lengthy process, so keep in mind your website doesn't need to be completely built out. For launch day, a simple but engaging website with an email sign up, donate button, and a short bio will work well.
Make sure it's responsive, which means it's formatted for viewing on desktop, tablets, and mobile phones. If you've run for public office before and are seeking a different or higher office, make sure your campaign website is up to date for the office you're seeking before you announce.
Tip: The email sign up on your website should immediately redirect to a fundraising page. People are excited, they want to sign up and they want to give, make it easy for them.
Additionally, the internet is a glitchy place. Don't wait until you launch to have your website up. You'll want to make sure that everything is working seamlessly a few days before you announce. NGP VAN's digital tools are compatible with all websites. You can embed our forms on any website, create fully customizable themes or wrappers for your forms, or even create your own form and post to our API endpoints.
3. Get a CRM for managing data and more
People are going to be excited about your campaign. They are going to want to get involved and sign up for email updates, so be ready to organize them. You cannot afford to lose the data you'll collect on launch day. You need a CRM and you're going to want NGP VAN's Digital 8, seriously. NGP VAN is trusted by thousands of campaigns every year. Our users raise more money and drive more action. That's what makes us the most trusted platform in Democratic politics.
Our tools like Targeted Email, Online Actions, and hundreds of integrations set us apart from the rest. Not only that, but every emailable record from VAN's My Campaign database can be automatically moved into your Digital 8 database, helping you grow your campaign's email list.
Don't just take it from us, get a demo and see for yourself.

4. Create a brand identity
Pick a color scheme and a logo and stick to it. Changing your logo in the middle of a campaign makes your campaign look disorganized. The time for changing the logo is before launch day, not a few months after. So make sure your logo is clean, and avoid including too many design elements, which could fall out of your favor in a few months. The simpler the better.
Tip: When you send the logo to folks it should be in vector (.ai or .eps) format, so that way it won't be pixelated or stretched. Additionally, make sure you have a logo with a transparent background. This should be in a .png format.

5. Prep your social media accounts
You want your campaign to start off with Twitter and Facebook accounts, worry about Instagram and Snapchat later.
When creating a Facebook page you'll also want a nice clean headshot and a timeline photo with your logo in the corner. Pick a picture of your candidate engaging with people, maybe even with a local landmark in the shot.
When creating a Twitter account you'll also want a nice clean headshot and a timeline photo with your logo in the corner. Be sure to include your website in your bio, so people know where to get more information about you. A clever hashtag is also a good idea, make sure it's unique and relevant to your district, opponent or name.
Tip: If you're going to use your personal Twitter account as the campaign account, do a scrub for personal information.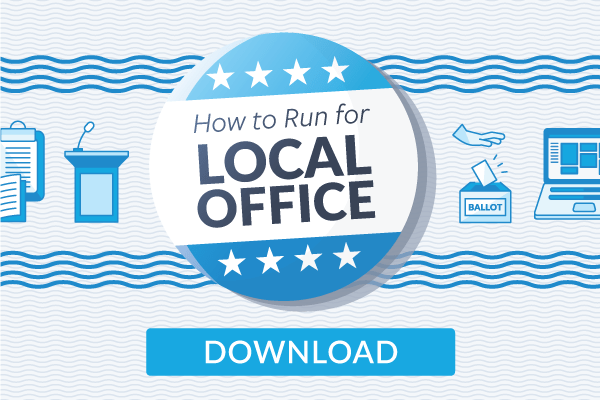 For launch day and at least a few days thereafter you'll want someone managing your social media presence. That means setting up Facebook live streams, live-tweeting events, and posting up-to-date content. There will be a boost in activity on your social media pages, so be ready to engage with these people, like their tweets, thank them for their support. These are people that can turn into donors and volunteers.
Our tools enable you to build meaningful relationships with your most influential supporters by tapping into the power of Social Matching, Social Listening, & Influencer Targeting. Read more about our different social integrations on our website.

6. Establish SMS and Mobile Programs
SMS is one of the most effective ways to connect and mobilize people, whether it's volunteers for canvassing or voters on election day. The key to building a mobile list is starting early, which means launch day. So tell people to sign up for updates in your announcement speech and at events thereafter. When you speak in front of a podium have a sign with your logo, website and phone number for SMS updates.
When GOTV rolls around you'll be grateful you invested in building out a strong mobile program.
NGP VAN is seamlessly integrated with mobile tools like Revere Mobile and Hustle.

7. Run Digital Ads
On launch day, your advertising should be digital. You need Google search and Facebook acquisition ads running for at least 2-3 weeks after your launch (you should keep running ads after too, but definitely during your launch).
Google Search: People are going to search for your candidate, so make it easy for them to learn about them with search ads. The way these ads work is that when people search your candidate's name your website will be at the very top – exactly where you want to be. Behind the scenes, you bid on keywords relevant to your campaign, so 'Jane Smith congress' or 'jane smith democrat' would be keywords to include.
Google Display Ads: These are the sort of 'banner' ads that you see on the sidebars of websites. While these are not super effective at acquiring new email addresses, they are great at raising awareness about your campaign. It could be worth investing here depending on your goals.
Facebook Acquisition: If you're looking to build your email donor list, Facebook is a great way to quickly build your list at a relatively low-cost. The ads are placed amongst people's newsfeeds, and when people click on them they are directed to a signup page with fields for name, email address, and zip code. Be sure to redirect to a fundraising page after people sign up – don't leave money on the table!
By the way, NGP integrates directly with Facebook Ads Manager to help users build awareness around promoted issues, grow a supporter base, and inspire individuals to take action. Read more about NGP's Facebook integrations on our blog.

8. Get Ready for Call Time
It's time to make some calls. Calling and asking donors to support your campaign is how everyone on both sides of the aisle funds their campaigns, so get your lists together and make some calls telling people that you're finally running for office and you need their help.
We've built out NGP 8 to include tools like paperless call time, a custom call sheet builder, and donor ask plans, making it easier than ever to keep track of your donors. You can learn all about it by signing up for a demo.
There you have it, with these eight elements you'll ensure sure that your campaign is off to a strong start, ready to take on Republicans. Let's build on the successes of this year, and make this cycle one of our strongest yet.